2 faculty positions at Eco-FARMI: Development Extension or Communication and Horticulture or Agronomy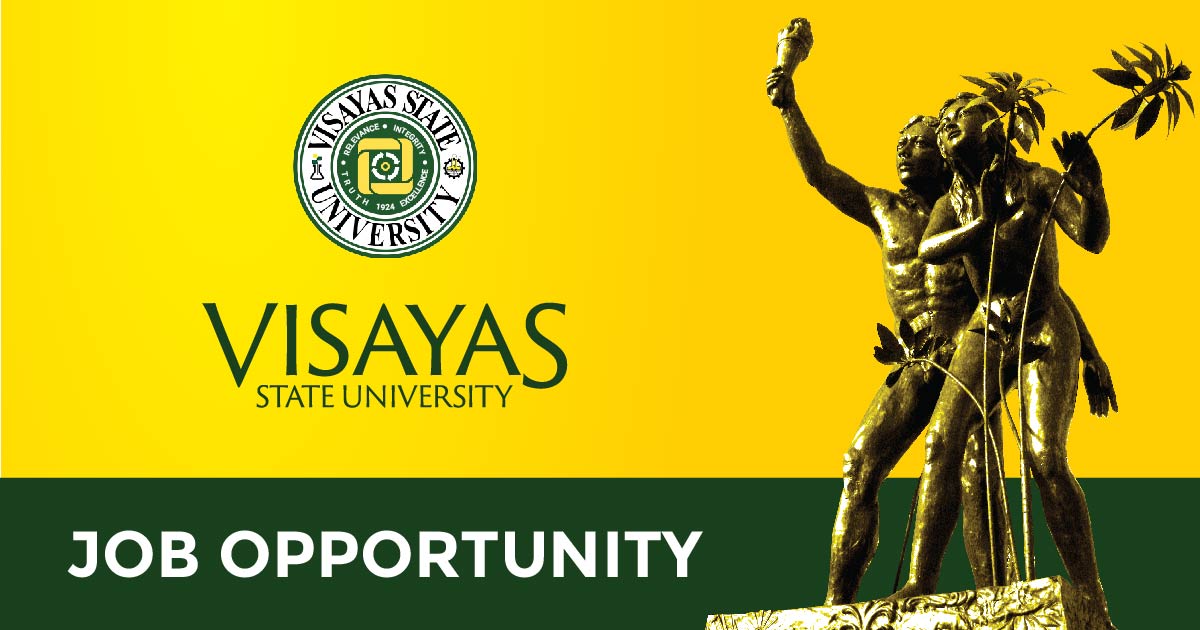 VISAYAS STATE UNIVERSITY is in need of TWO (2) FACULTY POSITIONS
CSC Minimum Qualifications:
PhD or MS in Development Extension/Communication and Horticulture/Agronomy
Research ability/training experience related to the above-mentioned field of specializations
W/ RA 1080 eligibility
Should possess the following competencies:
1. Commitment – deep sense of responsibility to render service for the development of the students' well-being and for the advancement of his/her discipline.
2. Knowledge of subjects – applicants' scholarship and expertise in his/her field or discipline.
3. Teaching for Independent Learning – ability to organize teaching-learning processes to enable students to maximize their learning potentials.
4. Management of Learning - ability to create and manage a conducive environment and at the same time guide, monitor and evaluate student learning.
Diverse applicants are encouraged to apply. Interested applicants must send their application letter and resume not later than July 06, 2018 to:
Romel B. Armecin
Director, Eco-Farmi
(Please see attached posting for reference)