CoN holds Ebola Awareness Forum
Details

Written by SMCLemos

Published: 04 February 2015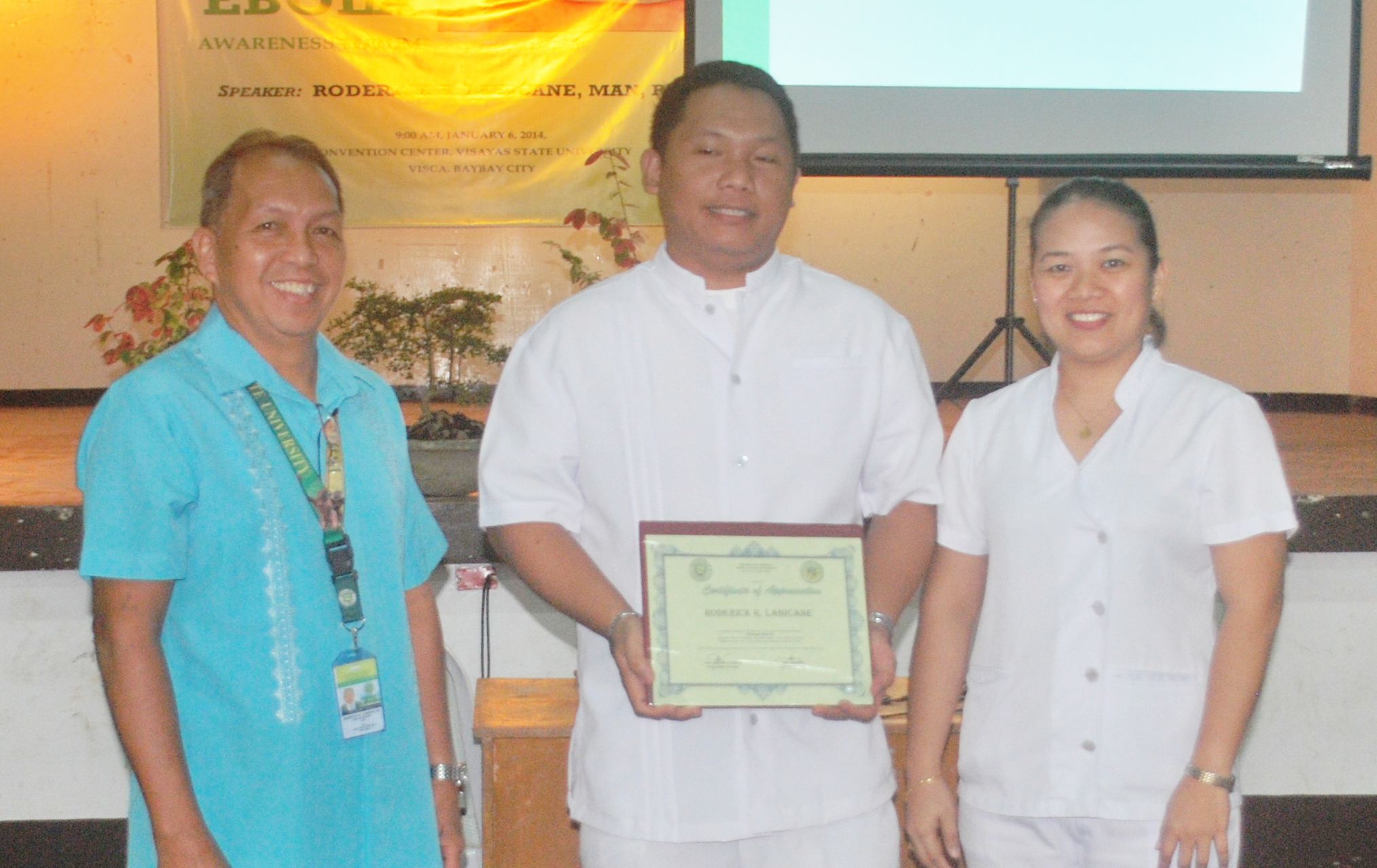 The College of Nursing conducted on January 6, 2015 an Ebola Virus Disease Awareness Forum at the VSU Convention Center. It was attended by VSU faculty, staff and students. The forum sought to describe the characteristics of Viral Haemorrhagic Fever (VHF), understand the risk in the locality of the current Ebola case, identify preventive measures to avoid spread, and follow protocols to minimize spread of virus.
Mr. Roderick R. Labicane, a clinical instructor and also a registered nurse, explained that countries in the West African Region have been affected by an outbreak of Ebola Virus Disease, a disease caused by a Ribonucleic Acid(RNA) virus, characterized by fever and bleeding which took thousands of lives, including hundreds of health workers taking care of infected persons.
He stressed that there is no established cure for Ebola Virus Disease, but patients can be managed with supportive therapy with fluid management, pain reliever, antipyretic, generic antibiotics, anti-malarial, and other treatments based on symptoms of the patient. Also, he enumerated that the three categories of Ebola Virus Disease are suspected case, confirmed case, and contact case.
Further, Mr. Labicane conveyed that communities affected by Ebola should make efforts to ensure that the population is well-informed about Ebola, report any suspected cases of Ebola Virus Disease to the nearest health facility, and isolate suspected cases of Ebola from other people. SMCLemos