9th international undergraduate research confab opened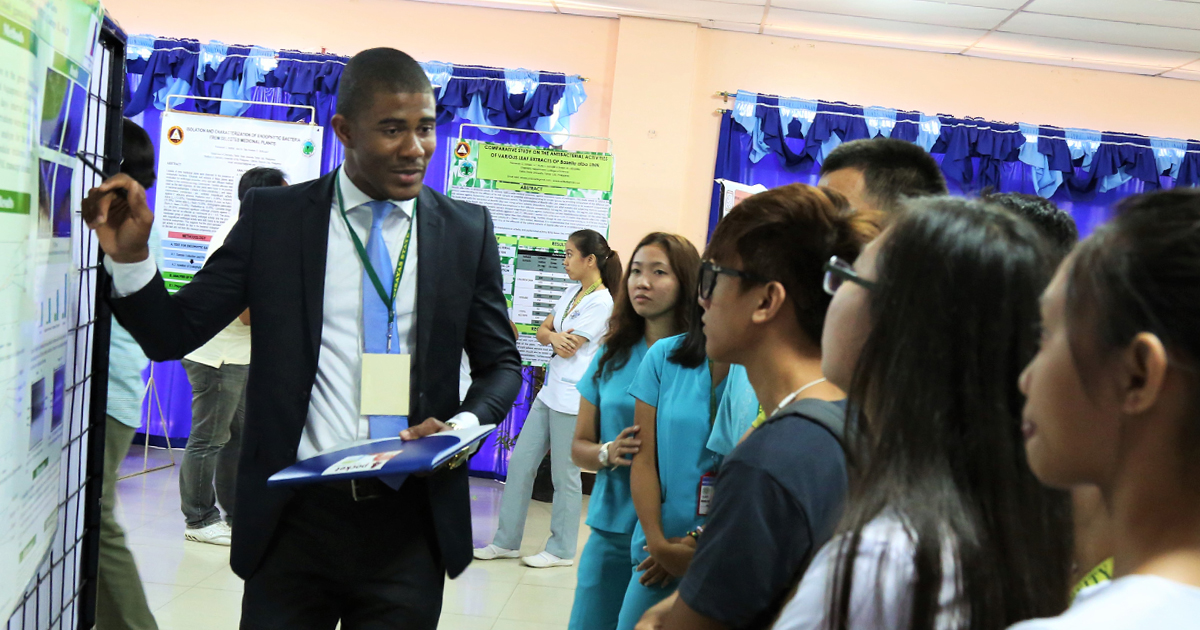 As this year's IURS host, VSU College of Arts and Sciences' Department of Pure and Applied Chemistry (DoPAC) welcomes some 30 participants from international and national colleges and universities.
"According to Dr. [Alfred] Conklin, this is this most organized and by far the most participated IURS event since," said Prof. Allan Ramal of DoPAC.
Dr. Alfred Conklin Jr. established the IURS to create a platform for the undergraduates to present their research at the international scene.
The delegates were faculty and students from Wilmington College, Chicago State University, University of Serbia and Montenegro, Tarlac State University, University of the Philippines-Tacloban, and VSU. The local and international presenters will share their undergraduate studies in the fields of chemistry, biology, biotechnology, agriculture and allied fields.
"This is the second time that we hold IURS here in VSU and it's a great opportunity for us to showcase our research in an international scale," said Prof. Ramal.
In 2010, the third IURS was hosted by VSU through the lead of Dr. Candelario Calibo, IURS Assistant Director, DoPAC Head and College of Arts and Sciences Dean. Dr. Calibo also leads this year's event.
Research presentations, ecotourism trips, hands-on activities, plenary sessions, and social gatherings are among the activities lined-up for the five-day event.
The International Undergraduate Research Symposium (IURS) was founded by Wilmington College's Alfred R. Conklin, Jr. Ph.D. and Pontificia Universidad Catolica del Ecuador's Professor Rosario Briones in January 2008.