#EnrollAtVSU: Admission and Enrollment for 1st Semester AY 2023-2024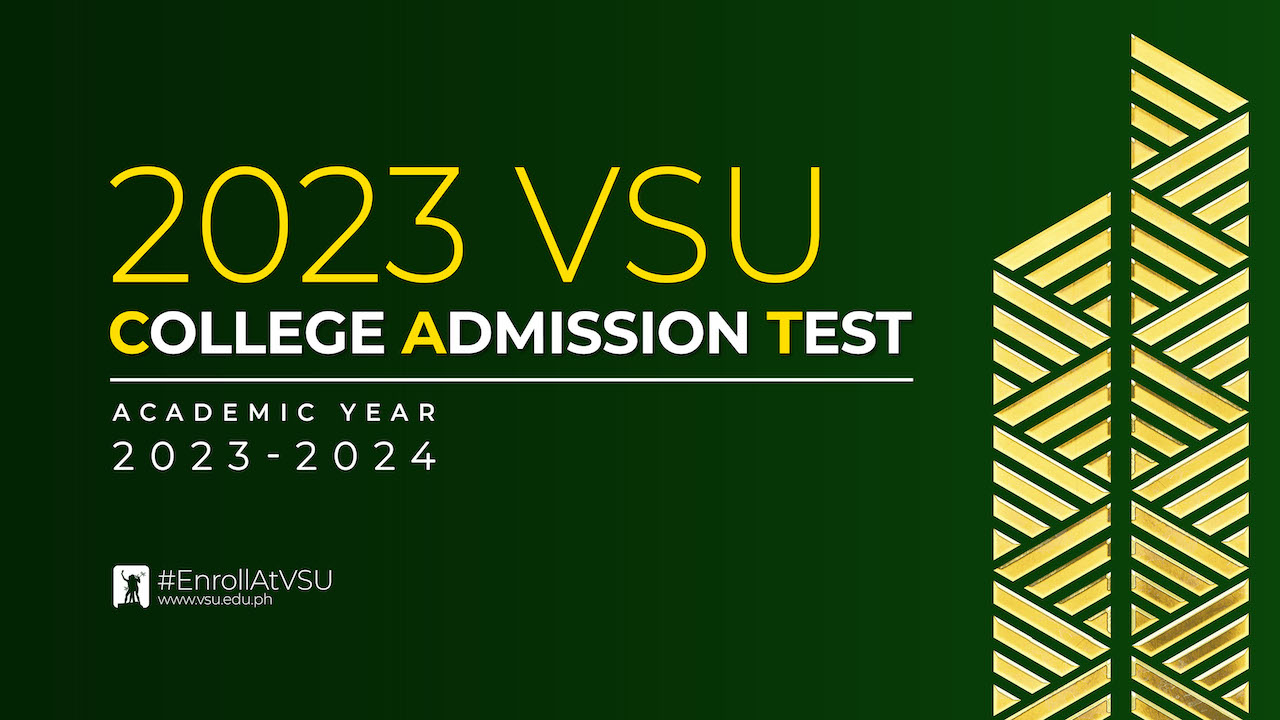 This page contains information on admission and enrollment for incoming first-year students. Enrollment procedures in previous semesters are updated to include a mandatory health assessment of all students entering the campus.
We encourage Viscans to read the contents of this page properly and address questions through the university's social media channels for us to assist you.
See you soon, Viscans!
Admission of Incoming First-Year Students
VSU Main Campus
---
VSU Tolosa Campus
---
VSU Villaba Campus
New Enrollees & Transferees
---
VSU Isabel Campus
New Enrollees & Transferees
---
VSU Alangalang Campus
---
Reminders
Enclose all the above-mentioned requirements in a green long expanding envelope.
A qualifier with incomplete requirements will not be accepted.
Only the VSU-CAT qualifiers or passers are eligible to enroll.