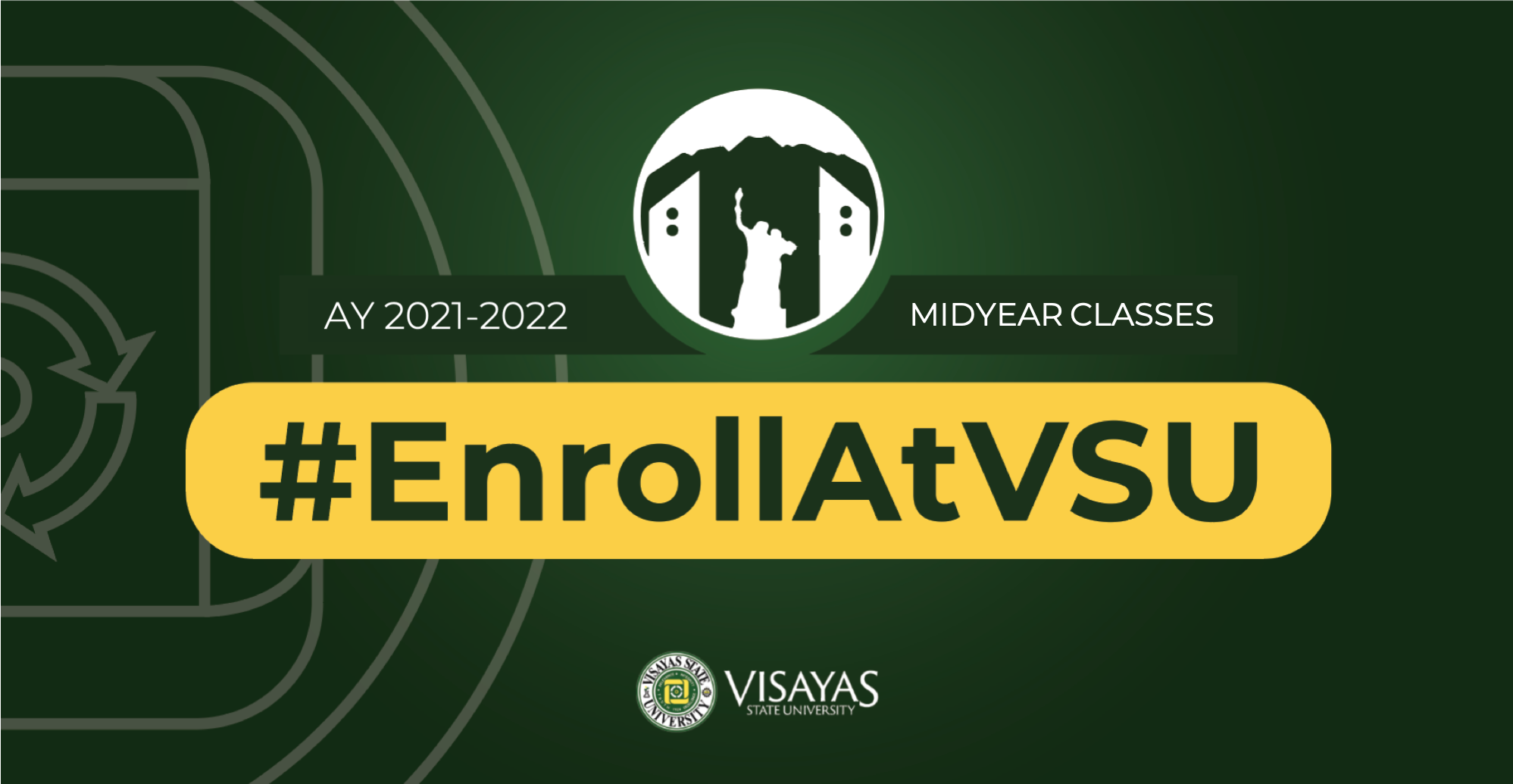 General Instructions
ADVISORY: ALL STUDENTS WHO ARE ENROLLING IN THE MID YEAR 2022
Please be reminded that midyear classes will start on Monday, July 4. You are required to have your medical examination before you will be allowed to enter the campus and attend classes. It is expected that you are already having your medical examination within this week.
Note: Please be guided that we do not accept transferees.
Should you want to enroll at VSU,
you may take the College Admission Test next academic year (2022-2023)
. Information about it will be posted soon.
MidYear Classes Schedule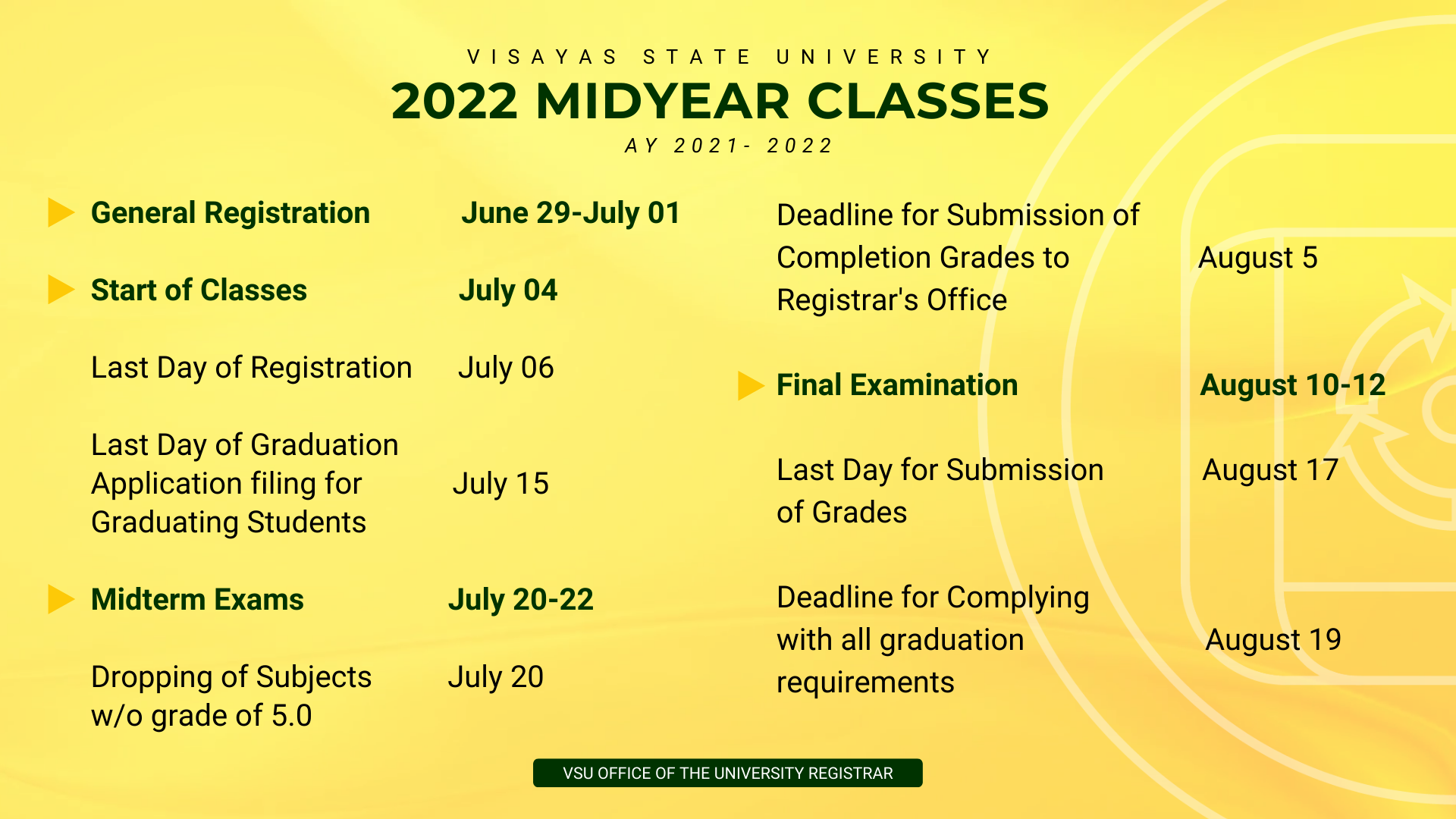 ---
---
Enrollment Procedures
Undergraduate Students
---
Online Enrollment
---
VSU MAIN CAMPUS
Students from VSU Main Campus will use their MyVSU Student Portal.
Continuing Regular Students
Log in to your MyVSU Student Portal (my.vsu.edu.ph) your account username and password.
Data Privacy Consent.
Update your profile, specifically your home address, off-campus address and contact details.
Choose your block schedule to enlist your subjects. Refer to the block schedule and departmental schedule posted at the VSU website.
Wait for your academic adviser or department enrollment focal person to approve your enrollment. Allow 2-3 days for this approval process.
Once your enrollment is approved, the academic adviser will print your Registration Form (RF) and sign it. Your department will forward your RF to the Registrar's Office.
The Registrar will print and validate your Certificate of Registration (COR). This will be forwarded to your department.
Your department will send you a scanned copy of your validated COR and will keep the original copy on file.
Check your MyVSU Student Portal from time to time for updates.
---
---
Other Information
Course in-charge (VSU Main Campus)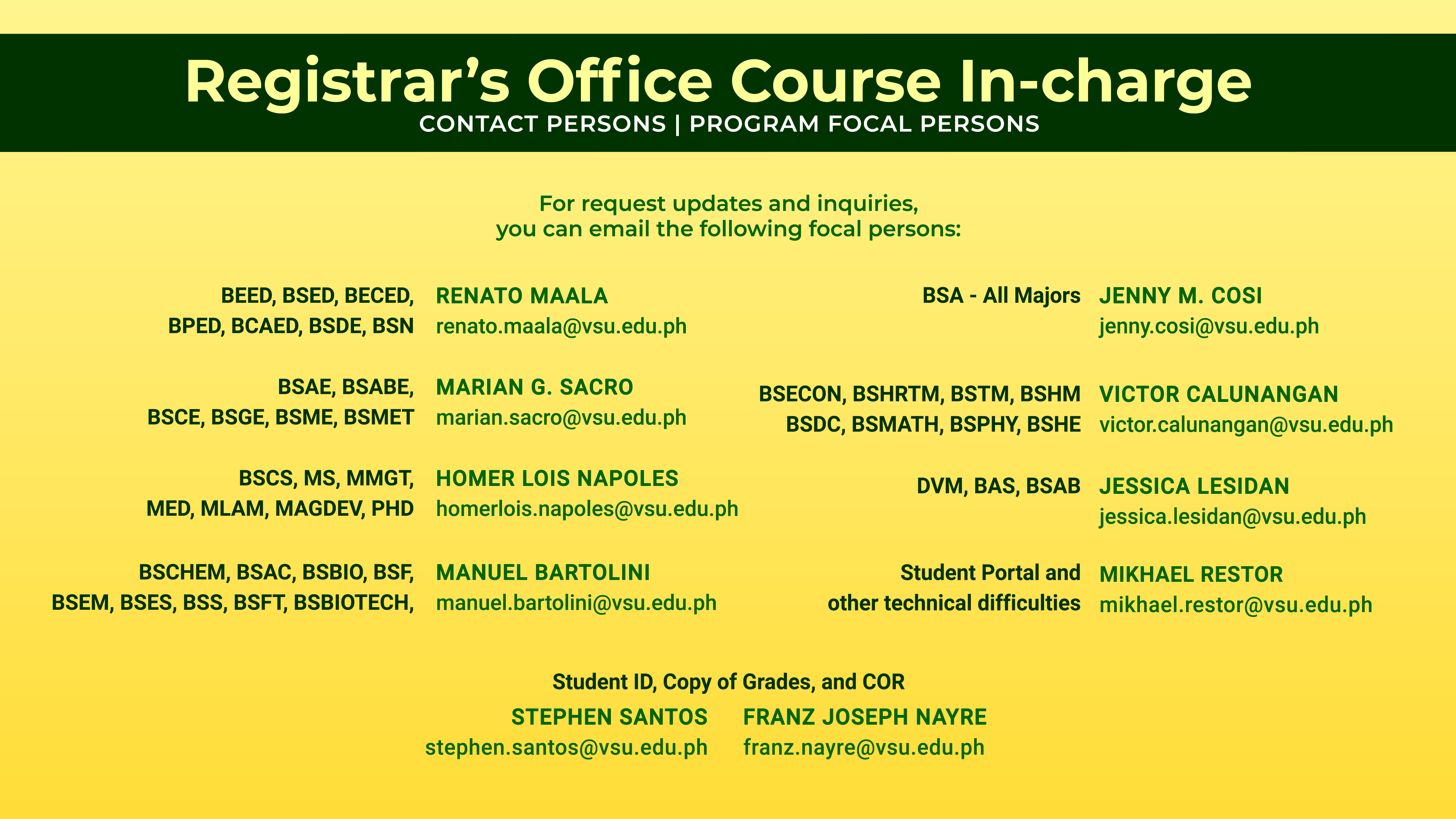 Note: We're adding more contact information here as soon as we have them.