VSU lauds exemplary students, orgs in 2017 honors ceremony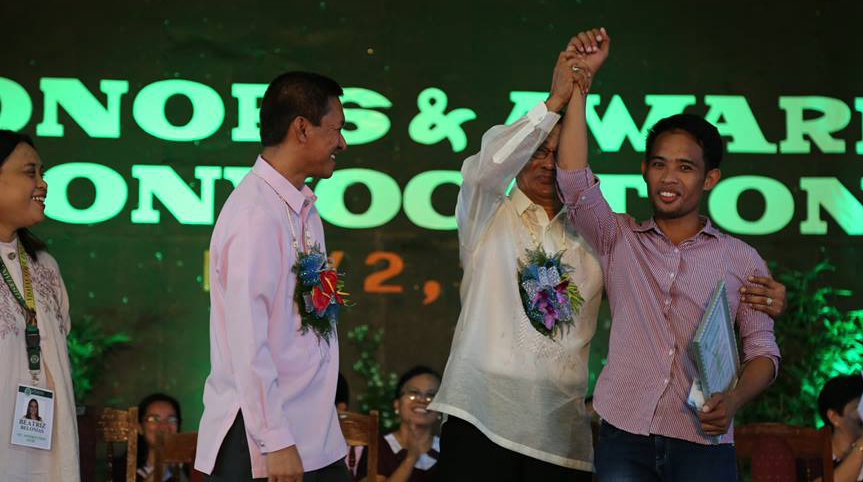 Engr. Ramon R. Barbosa, VSU alumnus and now Regional Manager of Philippine Coconut Authority (PCA) – CARAGA, graced the event as guest speaker.
In his address, Barbosa recalled the struggles he went through as a student in the then Visayas State College of Agriculture (ViSCA), now VSU, where he used to work as a 'student assistant' for five years to finance his study.
"With your achievements today, I know how proud and thankful your parents are. If you're grateful for your award, even more so your parents," said Barbosa.
The PCA chief congratulated the honor students and their parents, who also attended the ceremony. Before closing his speech, Barbosa reminded the students to prepare for the bigger battle they will encounter outside of the academe.
Meanwhile, exemplary individuals and organizations were also recognized during the convocation including the leadership awardee, endeavor awardee, and best organization, among others.
Below is the complete list of honors and awardees:



List of Honors 2017 by visayasstateu on Scribd