Published VSU research increased in 2016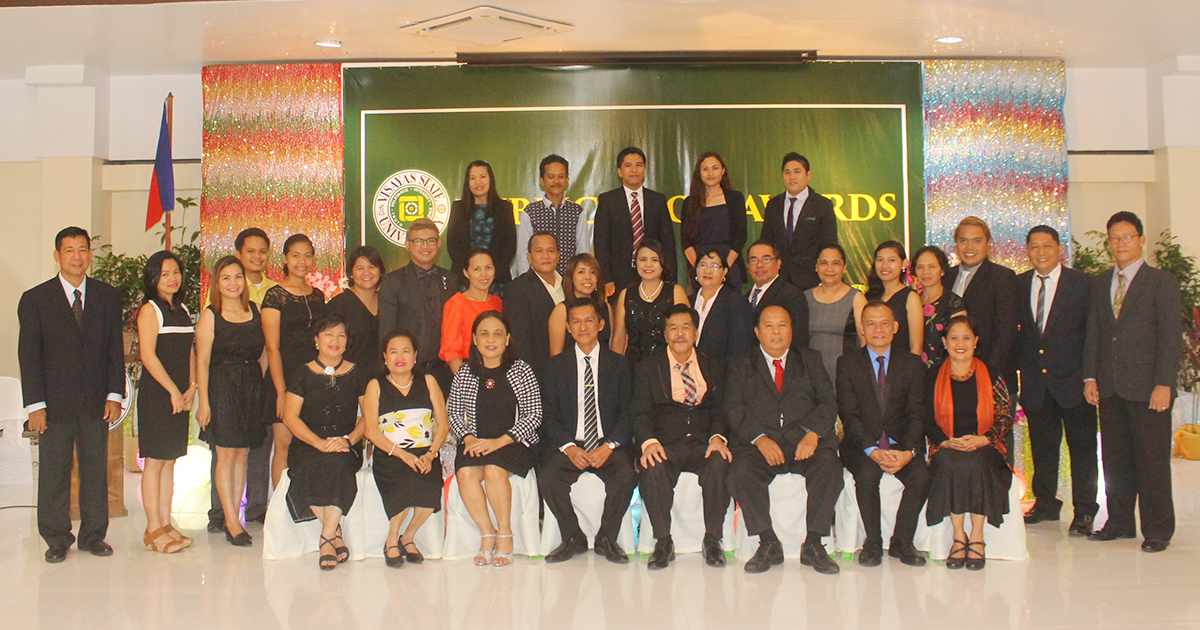 Research publications by VSU faculty and staff had increased by about 39% in 2016 from 2015's statistics. The number of articles had escalated to 34 from 25 research papers published in international non-ISI, science direct, or Scopus indexed journals in 2015.
Three books were also published last year including Rice and vegetable value chains affecting small-scale farmers in the Philippines, Soil conservation and land management in Samoa: Status and way forward, and Arthropod pests and diseases: Cassava in the Philippines. These books were authored respectively by social science researchers Buenaventura Dargantes, Cheryl Batistel, and Joviel Teves, soil science researcher Dr. Anabella Tulin, and entomologist Dr. Erlinda Vasquez.
Some 45 well-published VSU faculty and staff were recognized for their research productivity in an Awarding Ceremony led by VSU President Dr. Edgardo Tulin, May 11.
The number of published researchers had increased from 21 in 2015 to 31 last year. Among those who had published articles from 2015 to 2016 were Dr. Editha Cagasan, Dr. Roberta Lauzon, Harvey Portugaliza, Michael Anthony Regis, Dr. Felix Salas, Dr. Moises Neil Serino, and Dr. Anabella Tulin.
VSU President Dr. Edgardo Tulin said the university's international visibility, prominence, and quality education are attributed to the number of research publications. Recognizing well-published VSU researchers as a means of inspiring more researchers has thus been a tradition at VSU, Dr. Tulin said.
The university president said he is also hopeful for the research sustainability of VSU owing to the increasing number of young researchers who take part in what Dr. Tulin referred to as an "elite researchers' group."
VSU has more than a hundred research and extension projects funded by the national government and international institutions in Australia, Europe, US, and Asia.
Researchers are given incentives for their contributions in terms of scientific publications.