Eastern Visayas env't officers trained in profitable technologies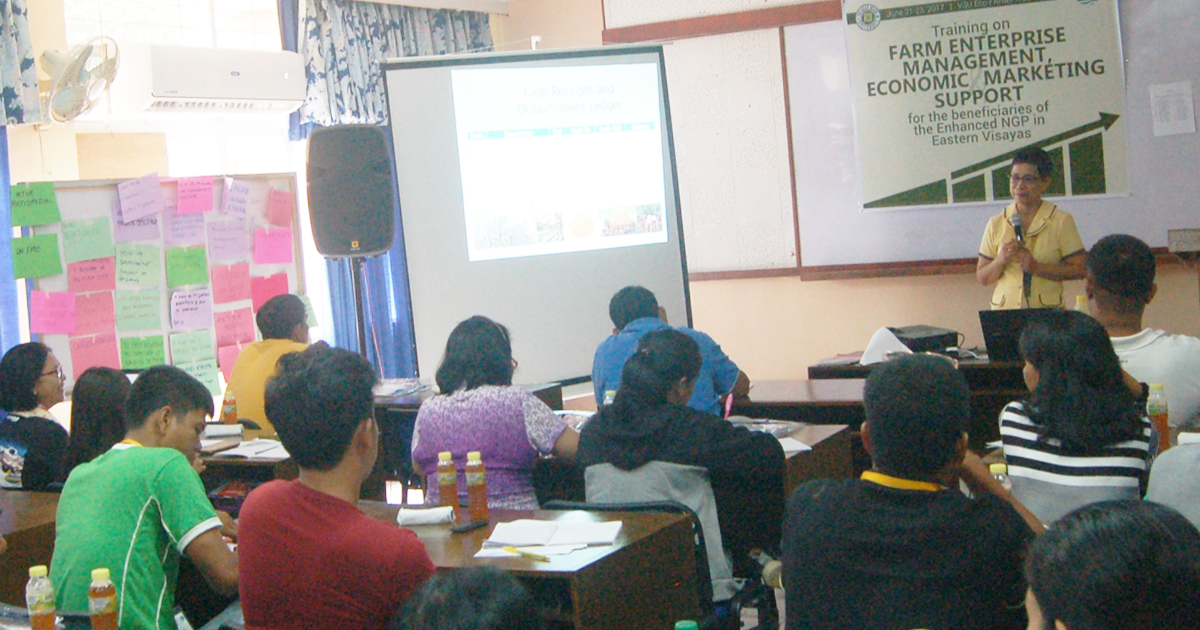 Some 150 tree farmers and officers of the Department of Environment and Natural Resources (DENR) thronged VSU for trainings in income-generating technologies, June 21-23.
Implementers and beneficiaries of the National Greening Program (NGP), the participants were trained in gainful technologies and techniques in farm enterprise management and marketing, agroforestry and bambusetum establishment, and noodle processing.
The trainings, conducted simultaneously, are part of VSU's Integrated Livelihood Project in partnership with DENR.
The project serves to provide alternative sources of livelihood for NGP beneficiaries in Regions 6, 7, and 8 by training them in bee-keeping, rootcrop, high-value vegetable, quality seedling, and biofertilizer production. Establishing agroforestry systems and bamusetum, and noodle processing are also part of the project. Farmers will also be trained in farm enterprise management and marketing.
The trainings for NGP beneficiaries in Biliran, Leyte and Samar Islands have started on May 29 this year, where they were trained in quality seedling, vegetable, and rootcrop production.
NGP is a massive forest rehabilitation program of the Philippine government primarily as a climate change mitigation strategy. Half of the species that are planted under this program constitute timber trees as a source of livelihood for marginal upland and lowland households. The rest are agroforest tree species that promote soil and water conservation, soil fertility, and aid in crop production as wind breakers.