VSU grads rank 5th, 7th in 2017 Agriculture Licensure Exam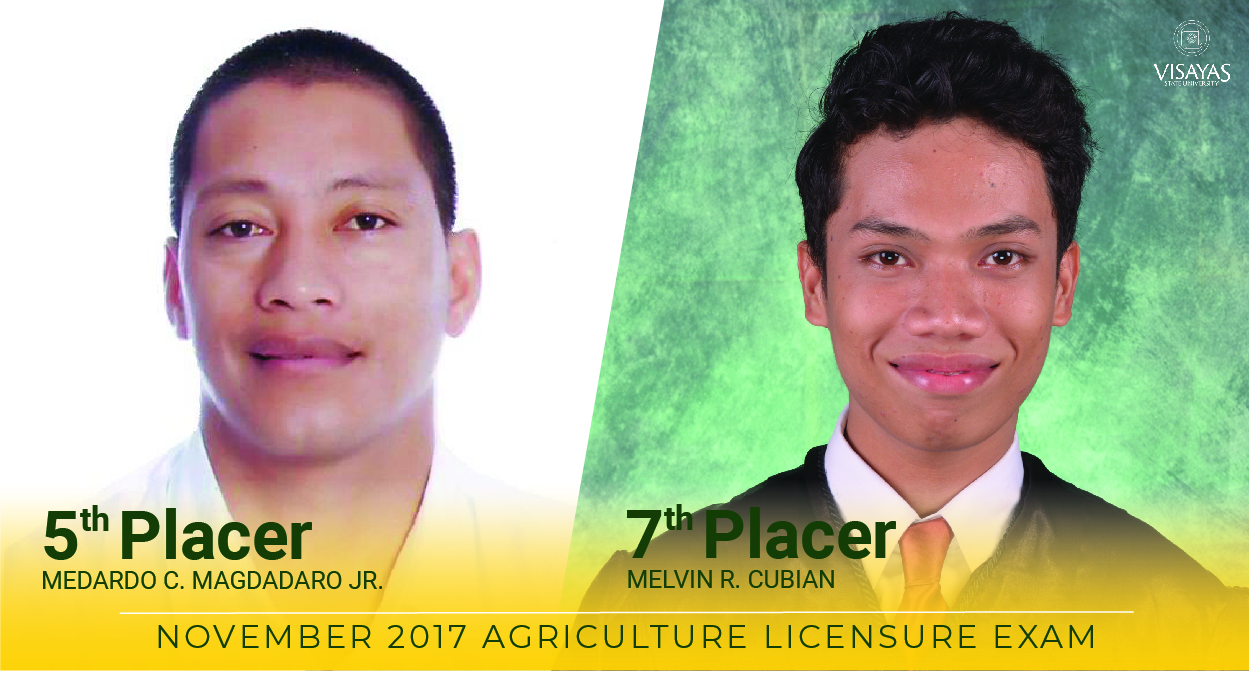 Magdadaro scored an average of 86.33% while Cubian trails not so far behind at 86%. Visayas State University-Main campus got an institutional passing rate of 60.10%, registering 125 new licensed agriculturists.
The Professional Regulation Commission (PRC) reported on December 07 that 2,883 out of 7,537 successfully passed the licensure exam, registering a national passing rate of 38.25%.
Leading the pack this year is Neil Pep Dave N. Sumaya of the University of Southern Mindanao-Kabacan with an average of 87.83%. Meanwhile, the University of the Philippines-Los Baños registered a 99.22% passing rate being the top performing school for this year.
Miguel Francisco Abulencia, a BS in Agriculture graduate from VSU, also landed in the 10th place during the May 2017 Agriculture Licensure Examination with an 84% passing rate.