#VSUAnniv 2018 moved to April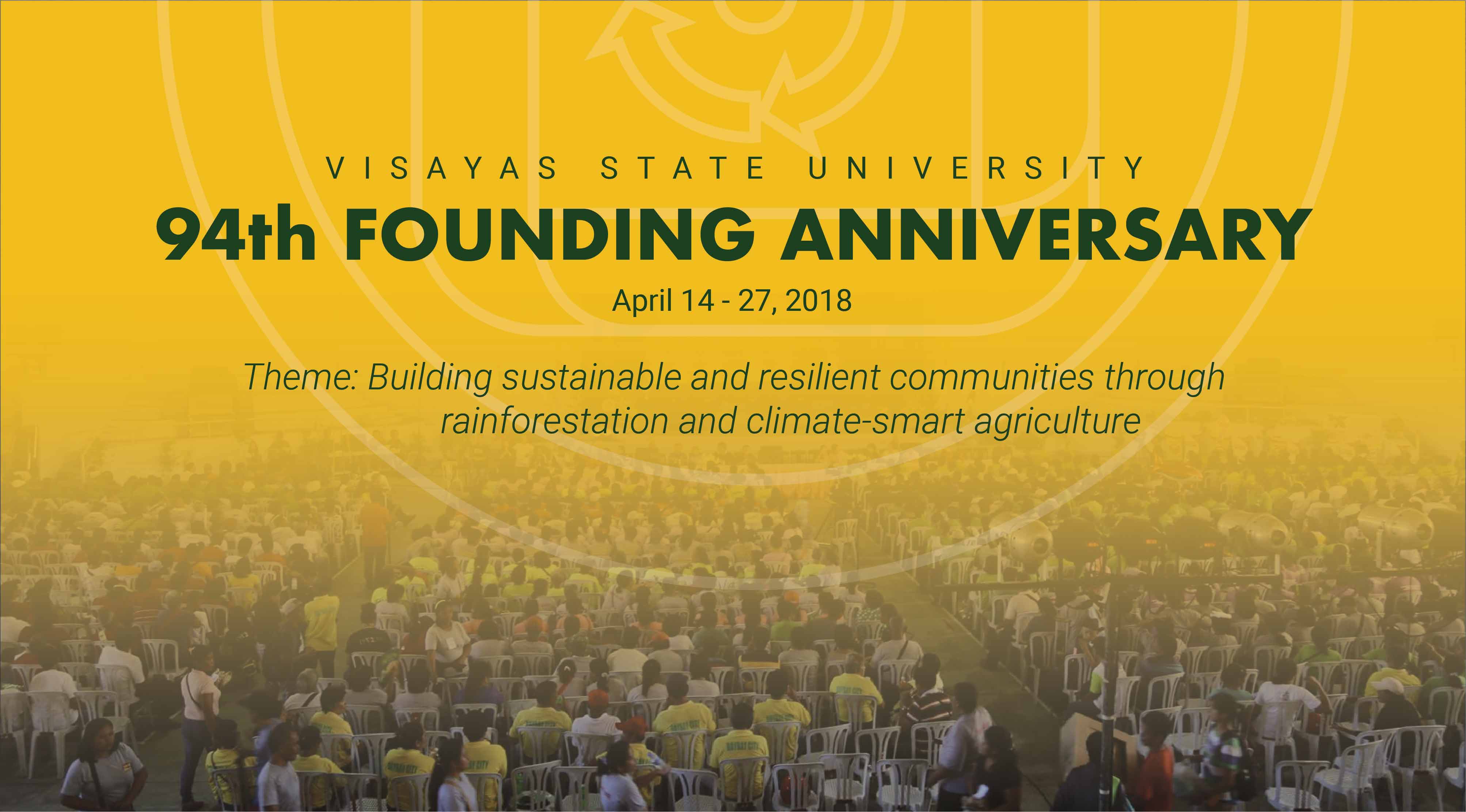 (See VSU history here: https://www.vsu.edu.ph/about/overview/history)
In a Facebook post, VSU President Edgardo E. Tulin announced that this year's major activities will be brought back to the Lower Oval Ground to make the celebration "more compact and intimate."
"We will have a simple but meaningful anniversary this year. I am hoping that despite this major change in the schedule, all VSU constituents will still give your usual cooperation in making sure that we will have a memorable occasion this year," said Dr. Tulin.
After the first announcement was posted on VSU's Facebook Page, it instantly gathered more than a thousand reactions and shares from netizens and university alumni.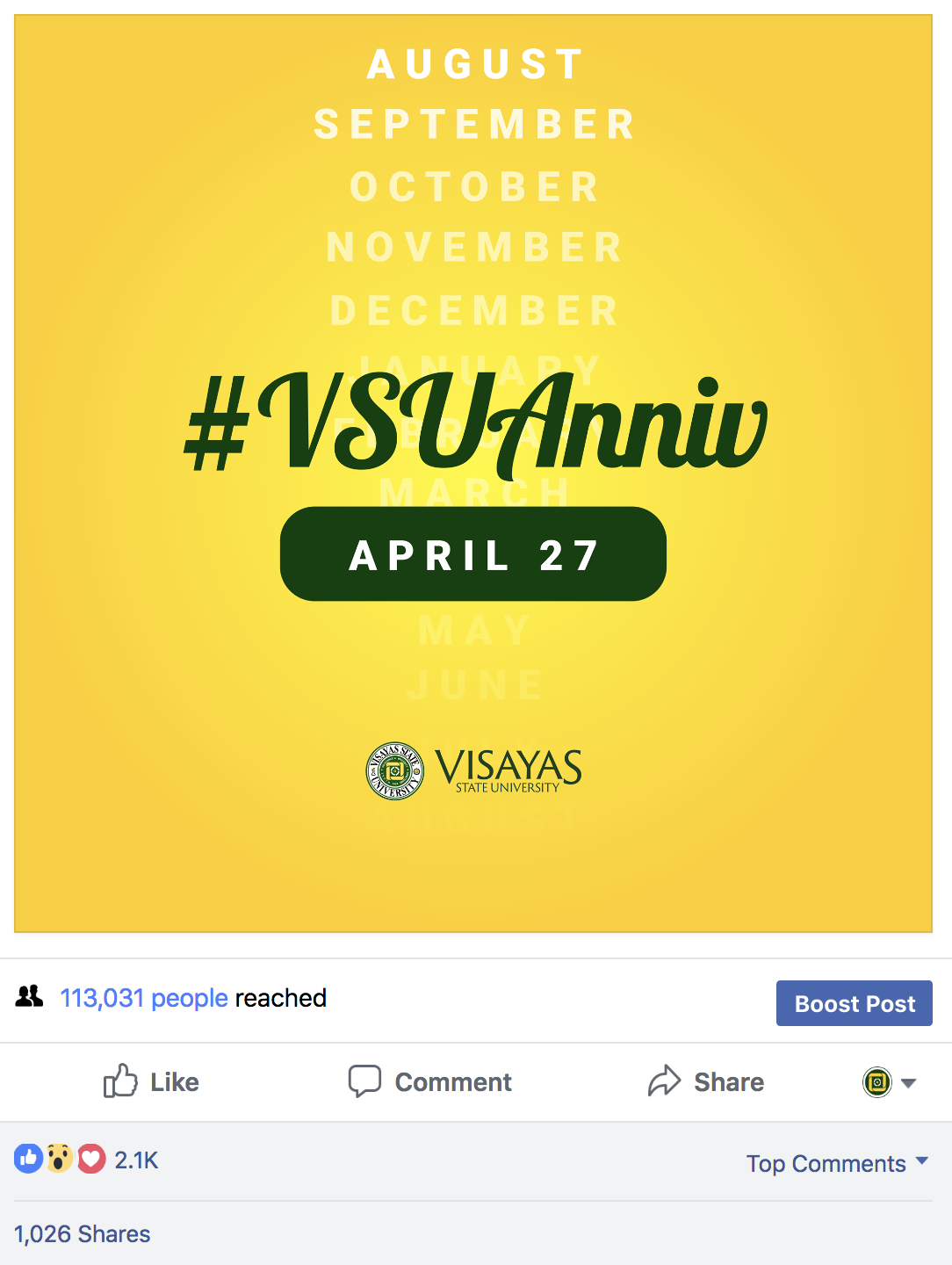 Here are some of their thoughts about the #VSUAnniv in April.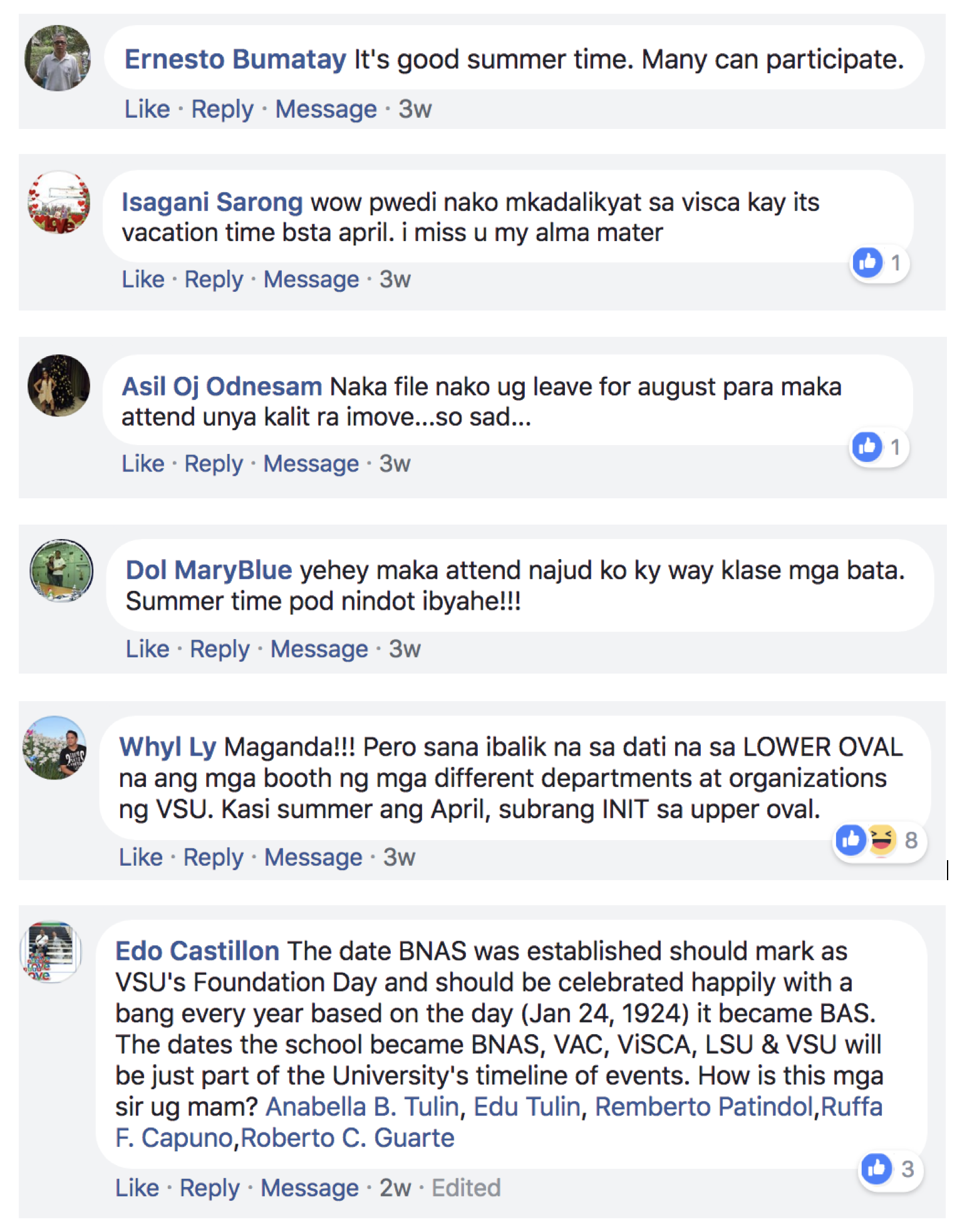 The university will be celebrating its 94th #VSUAnniv activities from April 14-27 at the VSU Lower Oval Grounds. Here are the things you should not miss: