VSU registers 83.33% passing for first-time takers in May 2018 civil eng'g board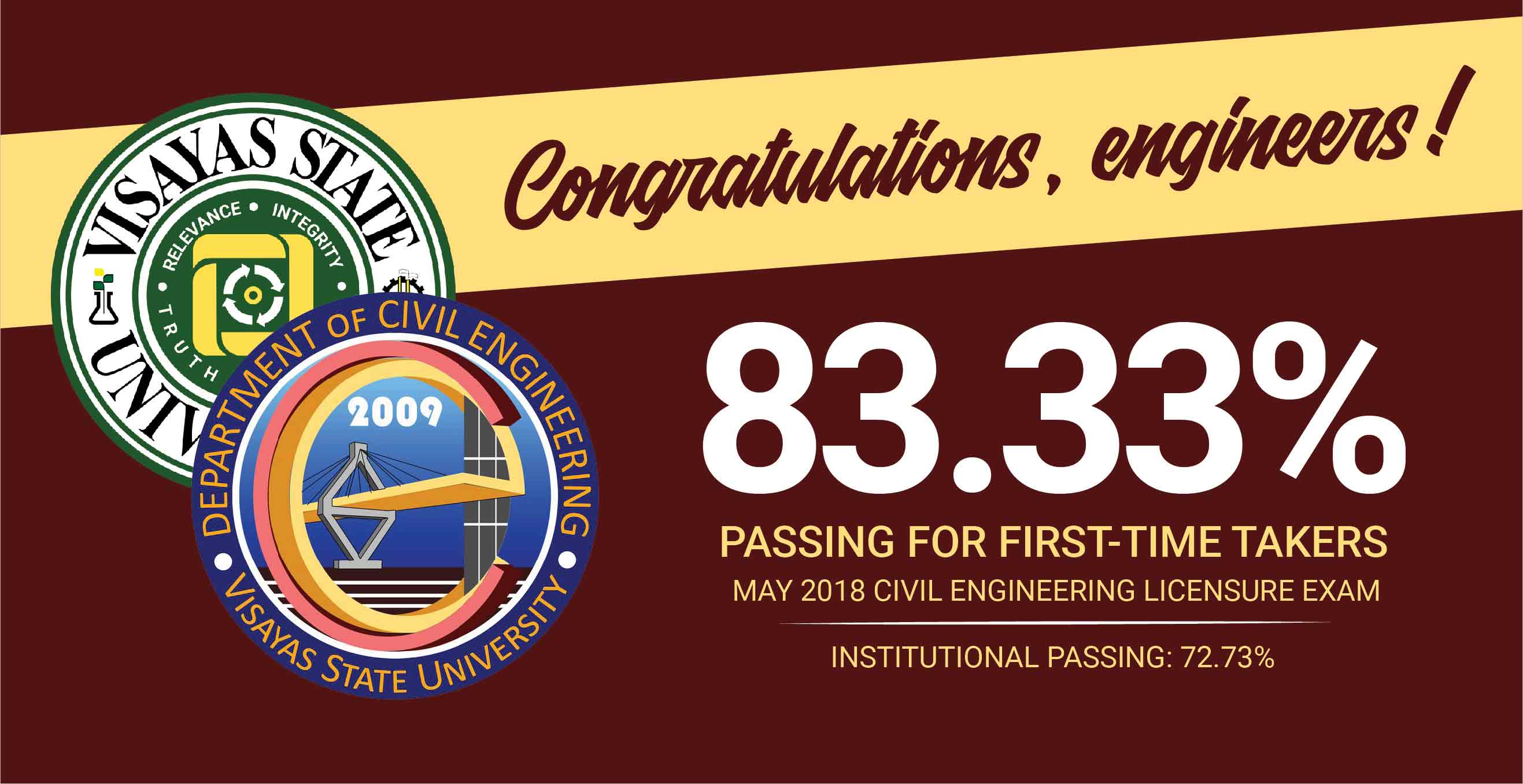 Five (5) out of six (6) first-time takers from VSU successfully passed the exam. VSU has gained eight (8) new civil engineers with an overall passing rate of 72.73%.
From 7,599 aspirants, only 2,738 passed the exam garnering a national average of 36.03%.
The following are VSU's newest civil engineers:
BERGADO, SYRIEL VILLAZON
COVERO, GERALDINE
DE LEON, KHAMEL CALDA
DUASO, MARNEY LAMOSTE
RUMOL, GENEVIEVE HINLONG
SALIENTE, JEHU BONGHANOY
SANTIAÑEZ, RHONWIL BASCO
STA IGLESIA, RAY-ANNE CALUSTE
Congratulations!