ISRDS director attends 2 workshops and EITI CSO retreat in Washington DC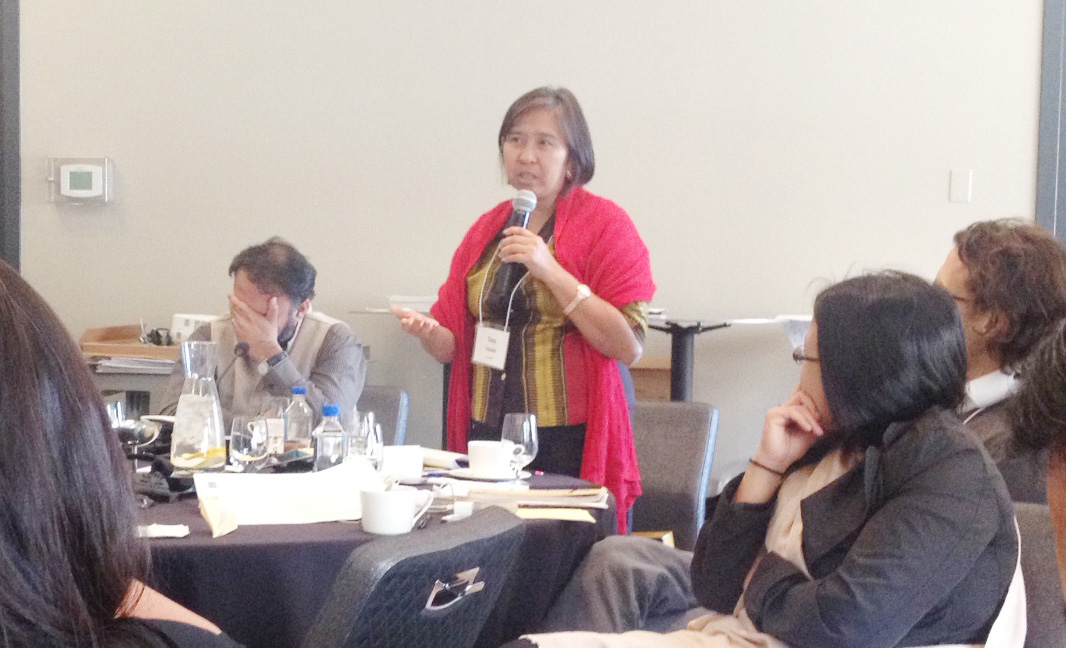 Assoc. Prof. Tabada participated in the first workshop on "Improving the Measurement of Civic Space: What are the ways forward for International Initiatives and Agreements, individually and together?" where the preliminary findings and recommendations of the scoping study " Improving the Measurement of Civic Space by International Initiatives and Agreements" was presented and participants gave suggestions to enrich the study.
The second workshop tackled "The Effectiveness of Governance-Sector Multi-Stakeholder Initiatives (MSIs): What do we know and where we go from here?" The workshop drew together available thinking and evidence on the effectiveness of international governance-oriented MSIs focusing especially on five initiatives: Open Government Program (OGP), Open Contracting Partnership (OCP), Global Initiative for Fiscal Transparency (GIFT), Construction Sector Transparency Initiative (CoST), and Extractive Industry Transparency Initiative (EITI).
The workshop was conceptualized to discuss draft findings from the report and the direct perspectives and experience of invited practitioners—MSI secretariat staff, board members, country-based civil society and government representatives, researchers and funders. It sought to explore the state of the evidence, resulting recommendations and implications for the way MSIs are run and funded, and future research needs.
Prof. Tabada served as discussant during the Panel Discussion and Launch of the Report "Protecting the Cornerstone: Assessing the Governance of EITI Multi-stakeholder Groups", being a member of the PH-EITI Multi-stakeholder Group, which was one of the 15 MSGs included in the study.
Finally, Prof. Tabada participated in the EITI Civil Society Organization (CSO) Board Members' Retreat on February 13-14, 2015 in Washington, D.C. It was organized by the Publish What You Pay (PWYP) to determine the long-term objectives for civil society engagement in the EITI. She represented the Asia-Pacific region.
It can be recalled that President Benigno Aquino created the Philippine EITI through EO 147, series of 2013. PH-EITI seeks to introduce greater transparency and accountability in the extractive industries (mining, oil and gas, coal) in the way government collects and companies pay taxes and other revenues. In particular, the PH-EITI MSG provides business and civil society stakeholders a platform for engaging government in the implementation of EITI in the country. The PH-EITI Secretariat is lodged with the Department of Finance. The CSO representatives come from Bantay Kita (BK), the broad coalition of civil society organizations advocating transparency and accountability in the extractive sector.
Assoc. Prof. Tabada is a member of the BK Board of Trustees and CSO representative to the PH-EITI MSG. The ISRDS is a member of Bantay Kita, which is also a member of PWYP, the global network of civil society organizations united in their call for an open and accountable extractive sector, so that oil, gas and mining revenues improve the lives of affected communities in resource-rich countries.
Her travel was supported by the Transparency and Accountability Initiative, World Bank, and the Publish What You Pay. JFMBaldos