Dutch veterinarian visits CVM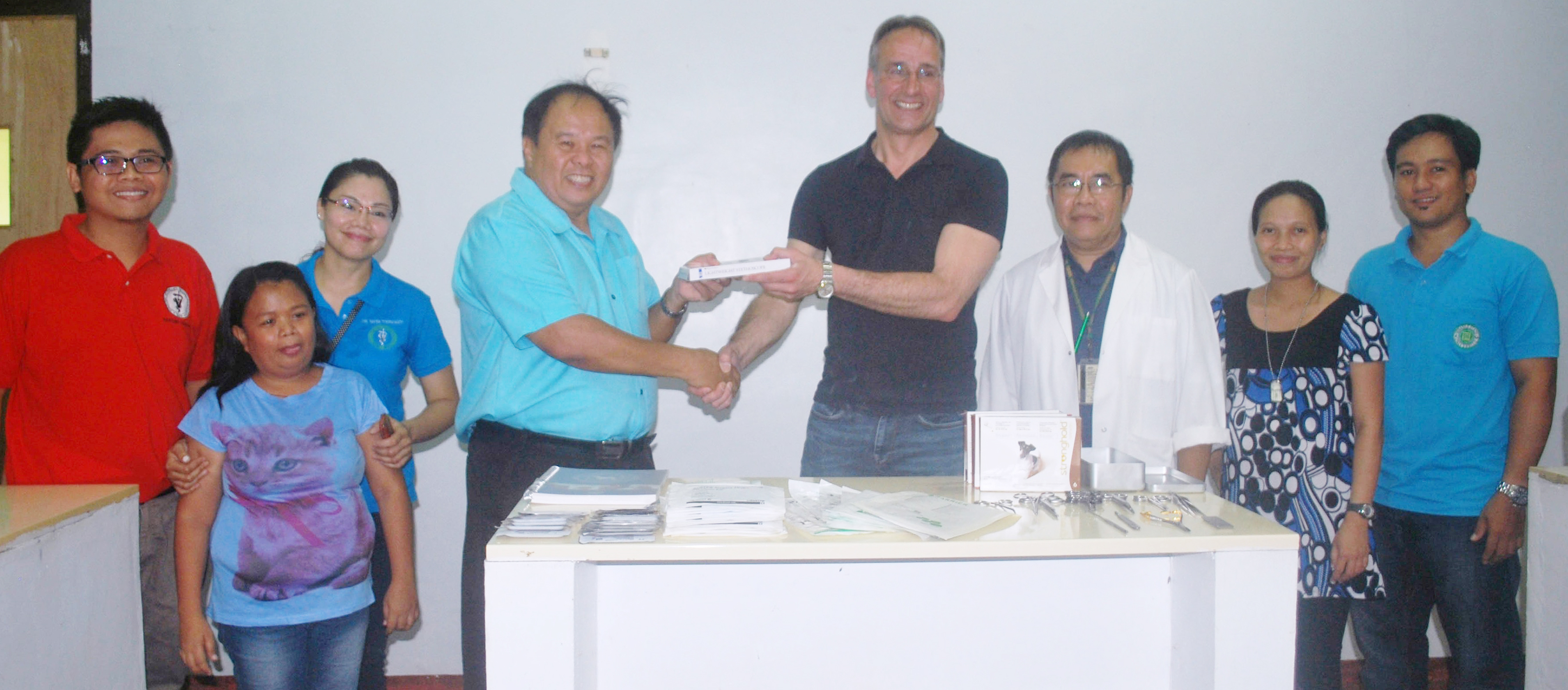 Dr. Roel Leezer, a small and large animal practitioner, visited the College of Veterinary Medicine (CVM) on July 6-7, 2015. He conducted a lecture about Veterinary Cardiology among the 5th and 6th year Doctor of Veterinary Medicine students.
Dr. Leezer also donated surgical instruments and materials, stethoscope, electro cautery device, urinary catheters, skin punch biopsy and several others to the college. Present during the turnover ceremony were Dr. Jose L. Bacusmo, VSU President; Dr. Eugene B. Lanada, college dean; and some CVM faculty—Dr. Harvie Portugaliza, Dr. Naomi Torregoza, Dr. Analyn Blanza, Dr. Froiland Sanchez, and Dr. Sheila Romero.
Dr. Roel Leezer owns a veterinary clinic in the Netherlands called "Dierenkliniek". SMCLemos