About
The Visayas State University (VSU) is a premier university of science and technology in the Visayas. It has qualified for Level IV Reaccreditation from the Accrediting Agency for Chartered Colleges and Universities in the Philippines, Inc. (AACCUP) in its eight academic programs including Bachelor of Animal Science, Bachelor of Science in Agribusiness, Bachelor of Elementary Education, Bachelor of Secondary Education, Masters of Science in Agriculture, and in Education, Masters of Agricultural Development in Agriculture, and in Education.

VSU was formerly known as the Leyte State University (LSU) and was renamed as VSU by virtue of Republic Act No. 9437, which was signed by her Excellency President Gloria Macapagal-Arroyo on April 27, 2007. At present the VSU System has four satellite campuses with eight colleges, three institutes, and a Graduate School in the main campus. It also has an Open University which takes care of the distance education program.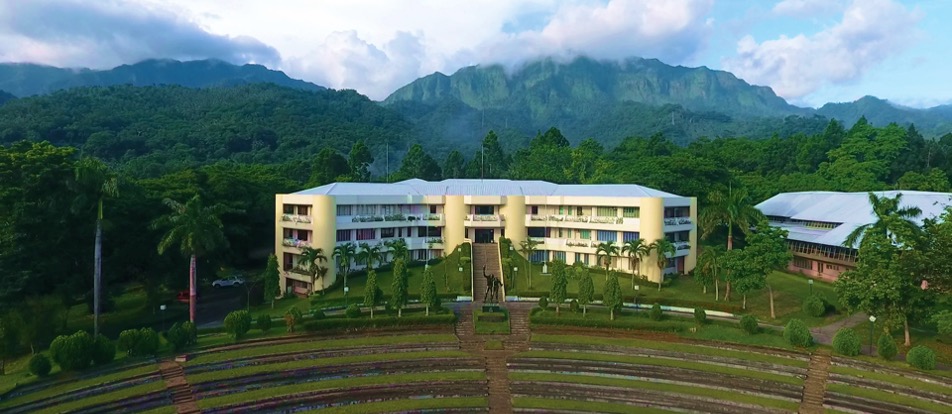 The Main Campus
The VSU Main Campus is situated in Barangay Pangasugan, Baybay, City, Philippines. It is about 8 kilometers north of Baybay City and 34 kilometers south of Ormoc City. It is highly accessible by land and by sea from different parts of the province. An all-weather airport facility is located in Tacloban City, Leyte. Several inter-island passenger vessels including fast craft services ply from the ports of Baybay City, Bato, Hilongos, Maasin City, Ormoc City and Tacloban City to the major islands in the Visayas. VSU Main Campus has a total land area of 1,479.086 hectares that extends from the shores of Camotes Sea to the top of Mt. Pangasugan. Inside the campus are 188 buildings composed of academic departments, staff and student houses, the University Library, the Administration, Hostel, Convention Center, gymnasium and other structures. Also based within the campus are several research/training centers, namely: the Philippine Root Crop Research and Training Center (PhilRootcrops); National Abaca Research Center (NARC); National Coconut Research Center (NCRC) - Visayas; Farm and Resource Management Institute (FARMI); Philippine Carabao Center (PCC); and Agricultural Training Institute - National Training Center (ATI-NTC) - Visayas.
Philosophy
The Visayas State University adheres to the philosophy of promoting and inculcating the core values of relevance, integrity, truth and excellence. Its programs in Instruction, Research, Extension, and Production converge and complement each other to help make Philippine agriculture globally competitive and sustainable.
Instruction
Zonal Agricultural University (ZAU) for the Visayas under the National Agricultural Education System (NAES) concept
Centers of Excellence (COE) in Agriculture, Agricultural Engineering, and Forestry
To improve human resources in the Visayas and nearby regions, VSU provides relevant instructional programs that best serve the needs of its target clientele. The various degree programs of the University emphasize the development of technical, managerial, and entrepreneurial skills of the students. Hands-on practicum as well as field training using state- of-the-art facilities and equipment are provided to enrich curricular programs in Agro-Industry, Information Technology, Tropical Ecology, Veterinary Medicine, Forestry, Fishery, and Food Science and Technology. VSU also promotes distance education through its Open University.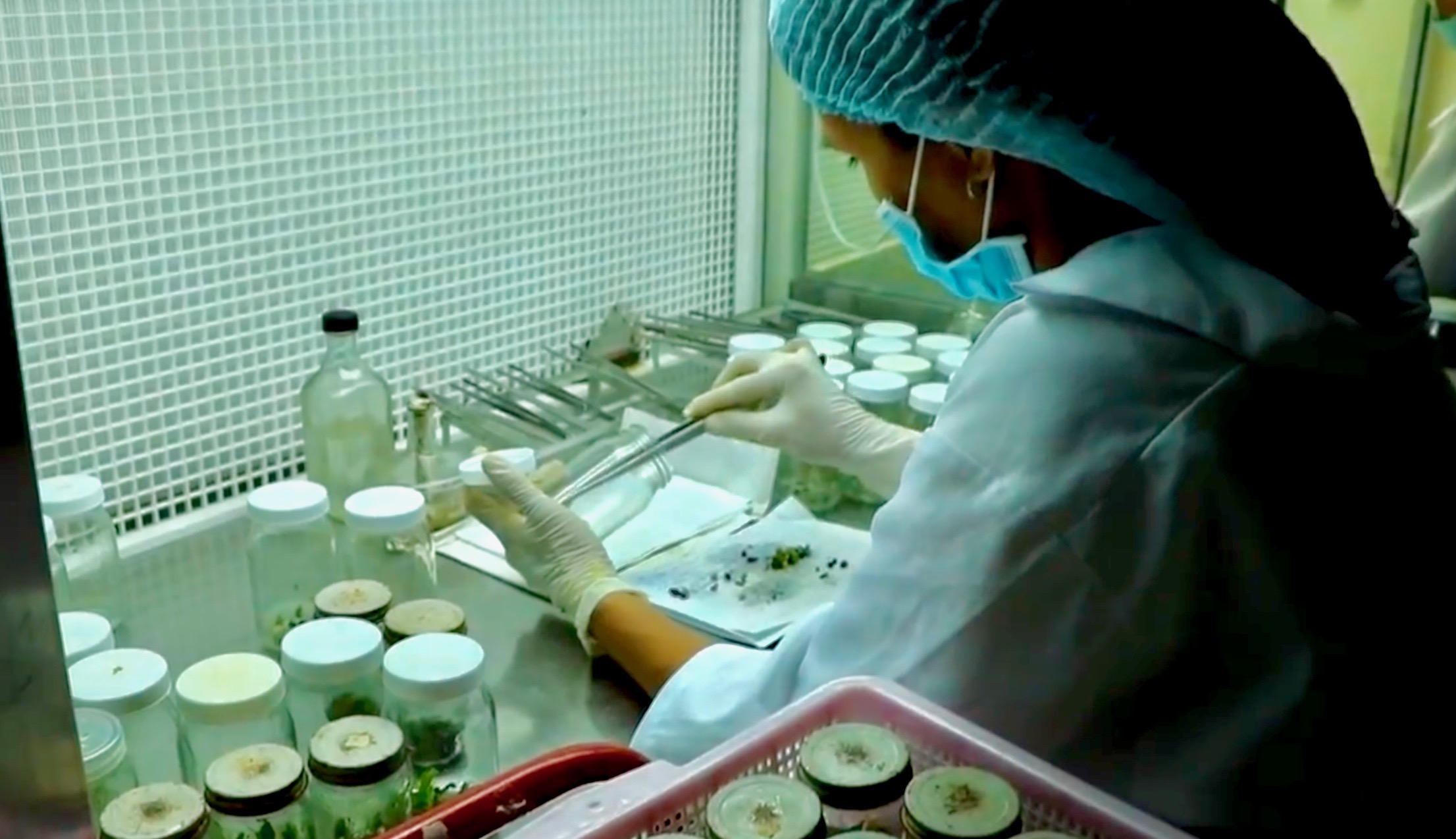 Research
Identified as a multi-commodity research center by the Bureau of Agricultural Research
CHED Zonal Research Center for Region VIII
Lead institution of the PCARRD-supported by Visayas Consortium for Agriculture and Resources Program (VICARP)
VSU's R and D responsibilities follow a multitiered system. Its national R and D responsibilities are in rootcrops, abaca, and coconut. Its regional responsibilities include rice, corn, sorghum and other cereals, vegetables, livestock, forage and pasture, soil and water resources, applied community sociology, and socio-economics.
As a cooperating research agency, the University conducts research studies on ornamentals, medicinal plants, legumes, carabeef, poultry and livestock, agro-forestry and tree plantation, bamboo, rattan, and other non-timber forest products, marine fisheries and aquaculture, and non-conventional energy.
With the implementation of the government's Agriculture and Fisheries Modernization Act (AFMA), VSU has been mandated to continue building up its research capability and further expand R and D pursuits to include environmental ecosystems, biotechnology, agro-industry, and information technologies. The commodity-based programs follow the thrust of the Science and Technology Agenda for National Development (STAND) 2000 towards national sufficiency and food security, as well as global market acceptability of agricultural products.
Extension
VSU's extension program focuses on strengthening the capability of the local government units (LGU's), people's organizations, and non-government agencies/organizations in delivering extension services; packaging and disseminating its technologies and information to the target clientele; and inculcating among the clientele values relevant to sustainable development and social equity; and monitoring/evaluating its
Income Generation
Consistent with the government's drive to optimize income generation and boost national economy, VSU has included production as part of its functions. It implements agriculture-based and non-agri-based projects to increase institutional revenues and develop the entrepreneurial capabilities of its faculty, staff, and students.
Manpower
The VSU Main Campus has 258 faculty members with the following academic degrees: 98-Ph.D.; 114-M.S.; and 46-B.S. About two-thirds (176) of them have tenure. It has a total of 299 administrative staff.