#VSUAnniv LIVE: Farmers' and Fisherfolks' Day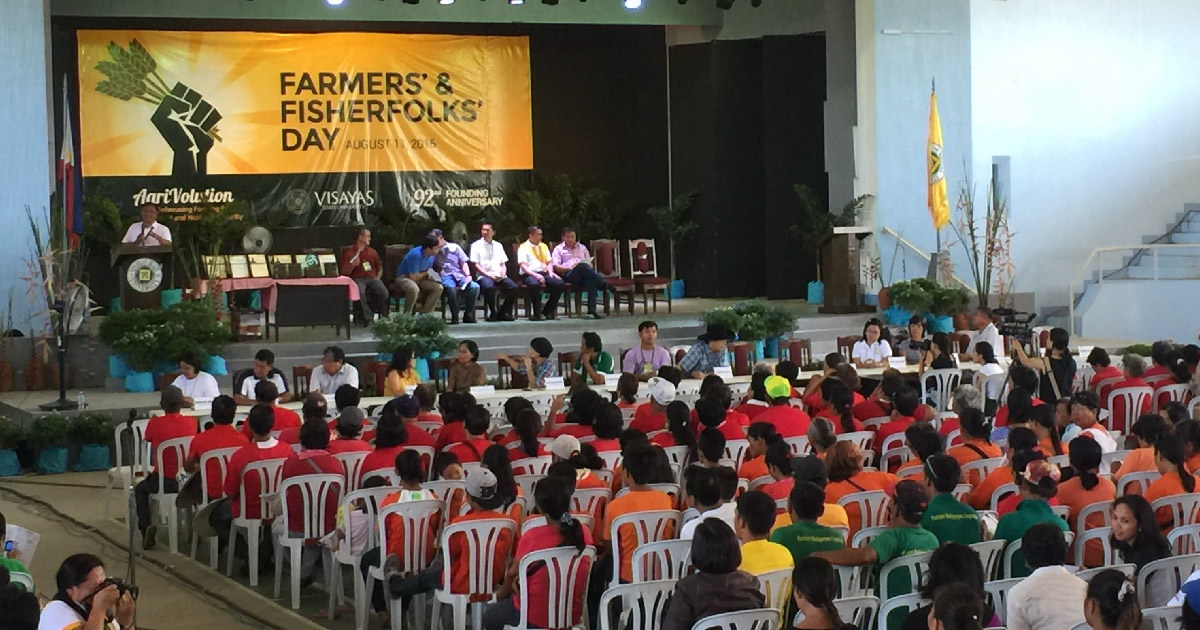 Watch as we gather thousands of farmers from Eastern Visayas to talk about agriculture and how to revolutionize it.
Read more ...
[LIVE] #VSUGrad: 63rd Commencement Exercises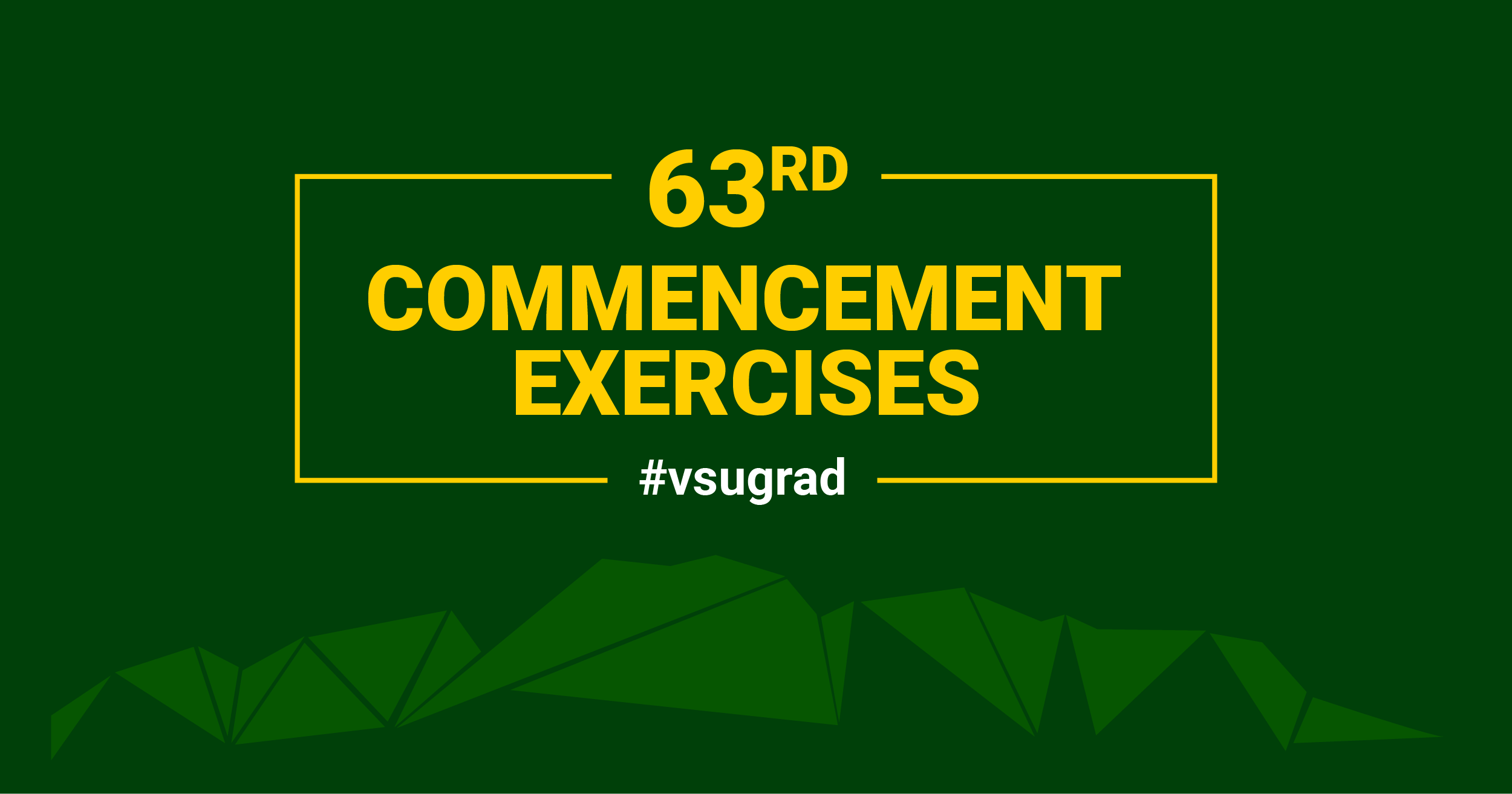 Watch the livestream and see our blow-by-blow coverage of the graduation on April 13, 2016.
Read more ...
As it happened: #vsugrad14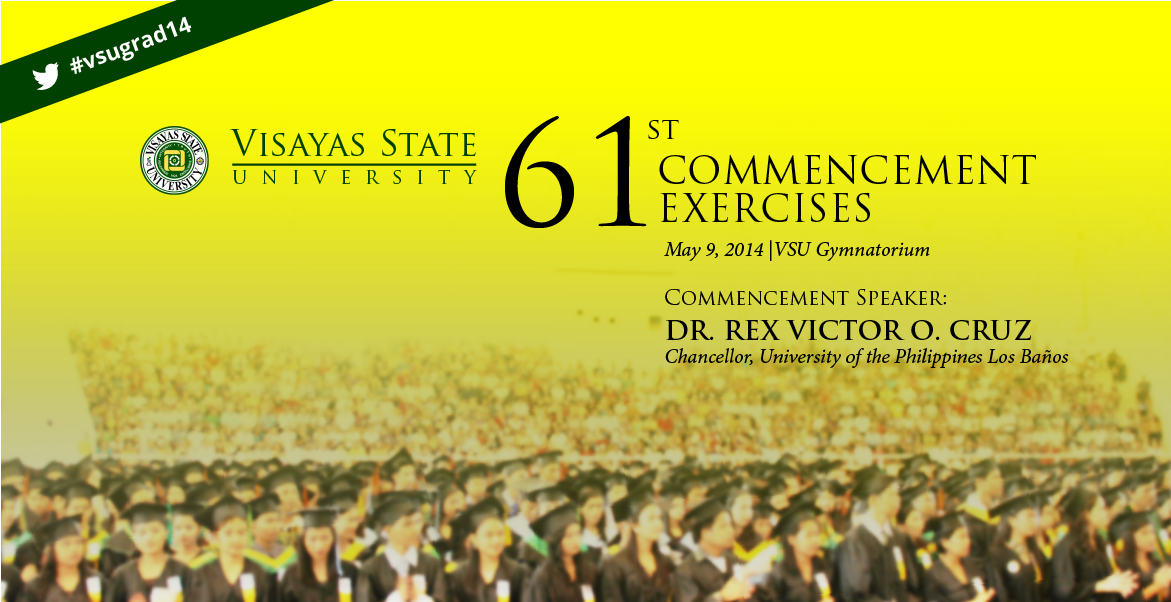 On May 9, 2014, Friday, VSU introduced a new batch of graduates to the world. Dr. Rex Victor O. Cruz, the Chancellor of the University of the Philippines Los Baños, graced the occasion as the speaker of VSU's 61st Commencement Exercises. A total of 934 graduates comprise VSU Class of 2014.
Special thanks to Greenware for the equipment that enabled this broadcast.
Read more ...
AS IT HAPPENS: The Investiture of Dr. Edgardo E. Tulin as 6th VSU President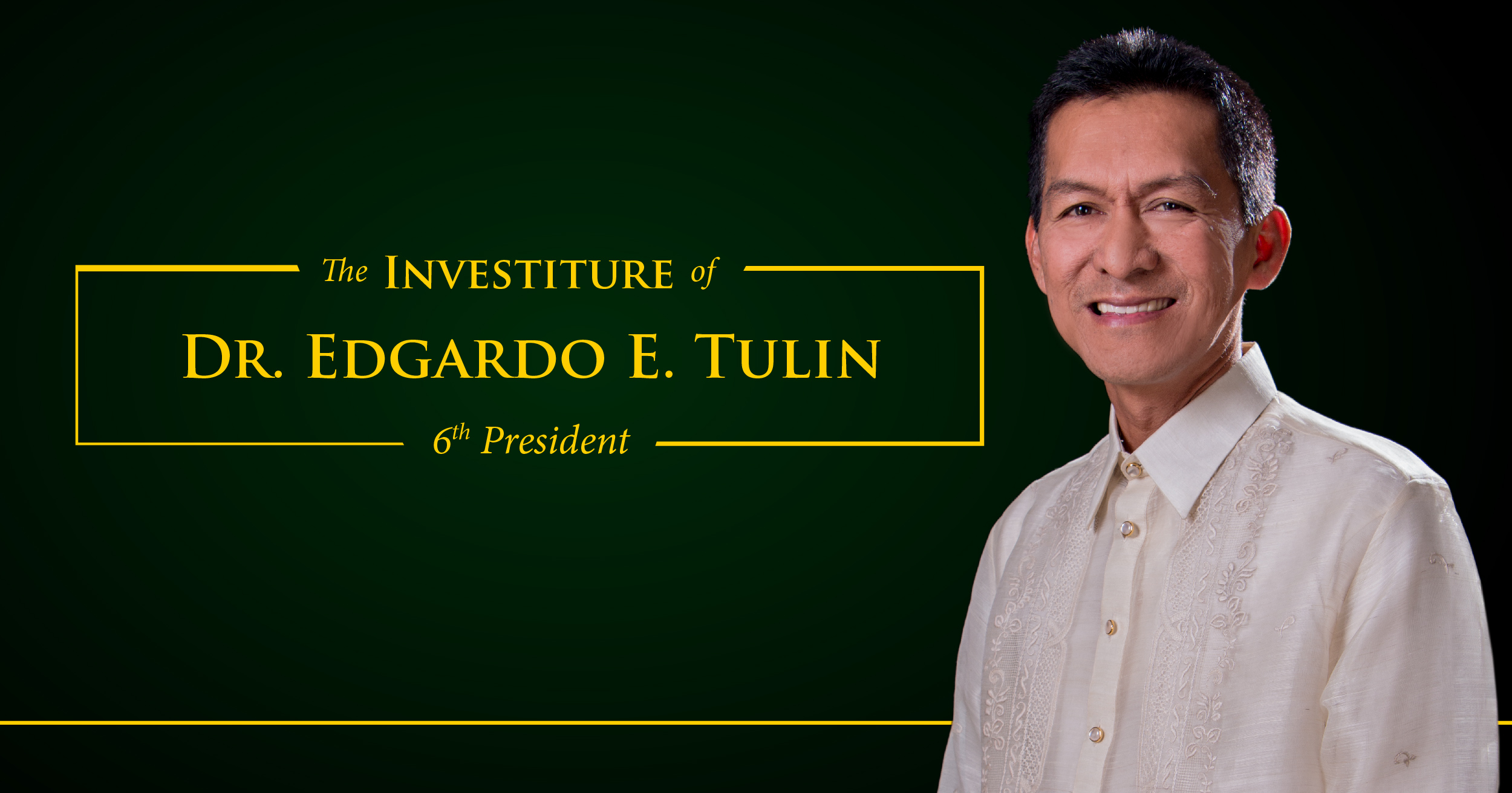 January 27, 2016, Wednesday 9AM at the VSU Gymnatorium.
Read more ...