VSU conducts GAD seminar to Philippine Army company in Albuera, Leyte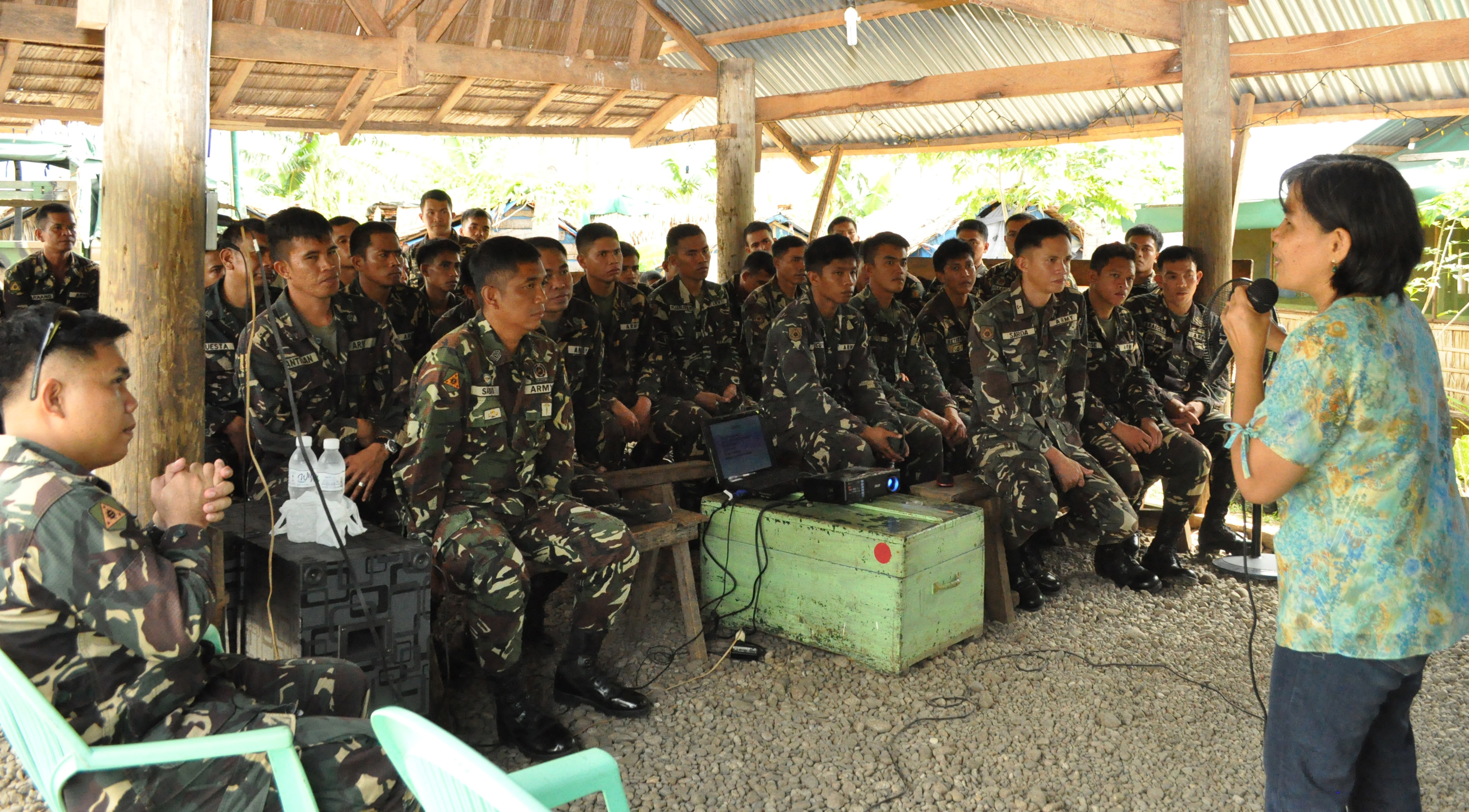 With more than 60 military men in uniform headed by 1Lt. Mayono, who attended the seminar in the afternoon of February 10, 2015 held at the Alpha Company Headquarters, the seminar sought to enhance the knowledge of the participants regarding gender and development. Asst. Prof. Lilian B. Nuñez, faculty member of the Institute for Strategic Research and Development Studies (ISRDS) who is an advocate of gender and development, served as the resource person.
The participants were introduced to what gender and development is all about. Ms. Nuñez discussion revolved on the following topics: what is development, what is gender, gender and development, gender issues, gender inequality, and how to address gender inequality. The topics were supported with a workshop wherein the participants identified some gender issues that they observed in their area of responsibility or in the community, and in the workplace. Moreover, to enable them to differentiate sex from gender, some exercises that would encourage them to think were also integrated in the lectures.
The half-day training clinched with some impressions from the participants wherein they expressed their gratefulness to VSU for assisting them in this kind of endeavour. They also said that, with the seminar, they can be more effective in protecting and in dealing with the people in the communities where they are assigned. JFMBaldos