News / Obelisk
Details

Written by Neil Bryan B. Fulache

Published: 07 October 2021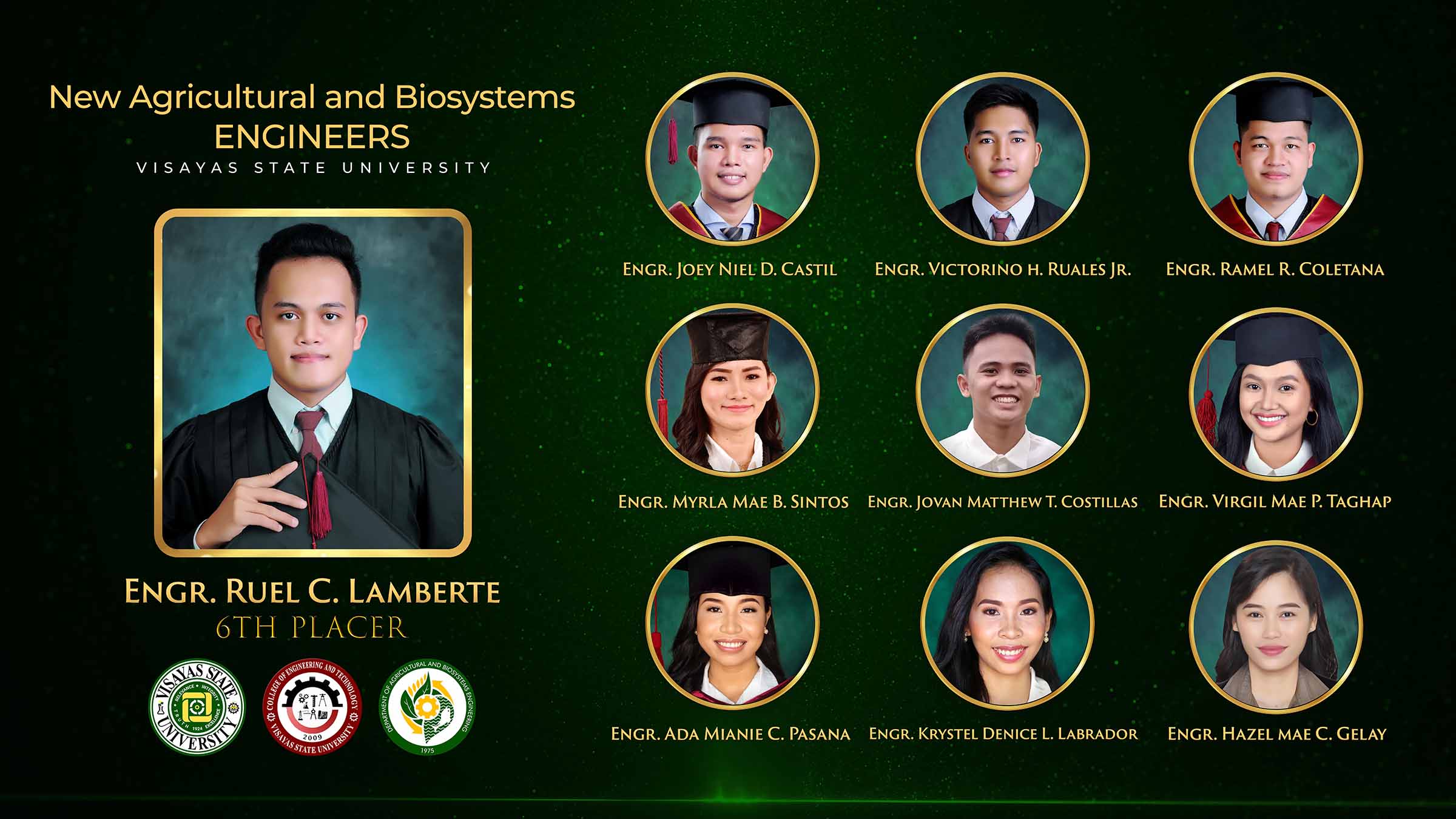 Engr. Ruel C. Lamberte, currently a part time instructor of the Department of Agricultural and Biosystems Engineering (DABE), grabs the 6th place in the September 2021 licensure examination for agricultural and biosystems engineers.
Read more ...
Customer Feedback
Your feedback matters!
As we commit to continually improve our services, we have developed ways for you to reach us online!
Your responses will be treated with the utmost confidentiality and will only be used to improve our services.
Special Feedback Forms:
Admissions
© 2021 Visayas State University