News / Obelisk
Details

Written by Aura Shaznay P. Tumulak

Published: 12 April 2021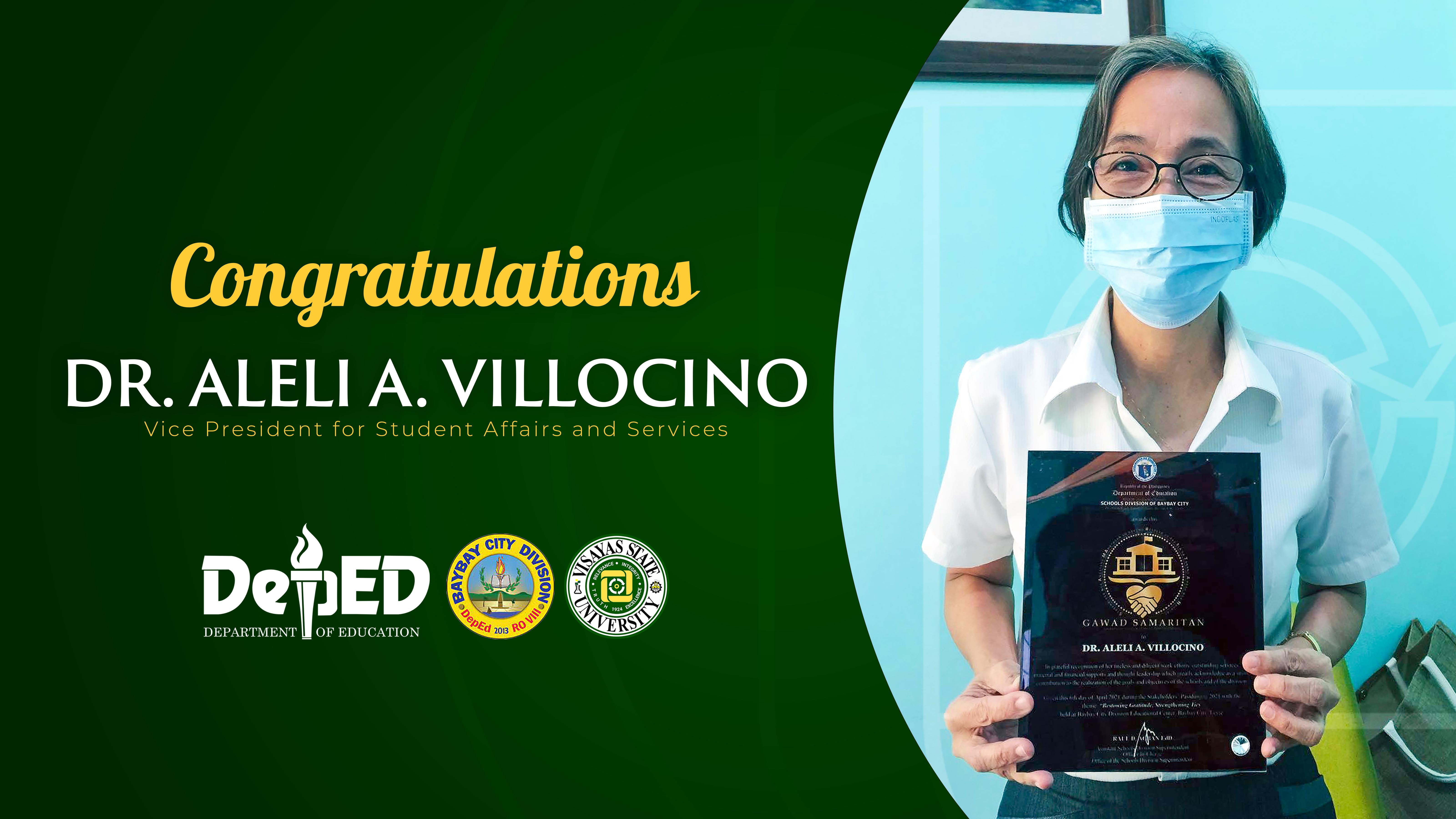 The Department of Education (DepEd) Baybay City Division recognized Dr. Aleli A. Villocino, VSU Vice President for Student Affairs and Services, with the Good Samaritan Award for her initiatives on Special Education (SPED).
Read more ...
Customer Feedback
Your feedback matters!
As we commit to continually improve our services, we have developed ways for you to reach us online!
You can reach us using this form, or email us at: customerfeedback@vsu.edu.ph
Your responses will be treated with the utmost confidentiality and will only be used to improve our
services.
© 2021 Visayas State University