About
The Visayas State University (VSU) is a premier university of science and technology in the Visayas. It has earned a Level III Institutional Re-accredited Status by the Accrediting Agency for Chartered Colleges and Universities in the Philippines, Inc. (AACCUP). VSU's mission is to provide excellent instruction, conduct relevant research and foster community engagement that produce highly competent graduates necessary for the development of the country.
VSU was formerly known as the Leyte State University (LSU) and was renamed as VSU by virtue of Republic Act No. 9437, which was signed by her Excellency President Gloria Macapagal-Arroyo on April 27, 2007. At present the VSU System has four satellite campuses with eight colleges, three institutes, and a Graduate School in the main campus. It also has an Open University which takes care of the distance education program.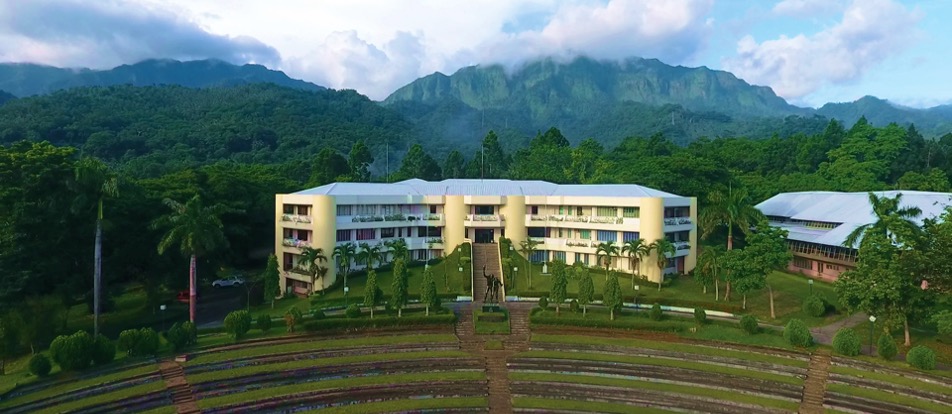 The Main Campus
The VSU Main Campus is situated in Barangay Pangasugan, Baybay, City, Philippines. It is about 8 kilometers north of Baybay City and 34 kilometers south of Ormoc City. It is highly accessible by land and by sea from different parts of the province. An all-weather airport facility is located in Tacloban City, Leyte. Several inter-island passenger vessels including fast craft services ply from the ports of Baybay City, Bato, Hilongos, Maasin City, Ormoc City and Tacloban City to the major islands in the Visayas. VSU Main Campus has a total land area of 1,479.086 hectares that extends from the shores of Camotes Sea to the top of Mt. Pangasugan. Inside the campus are 188 buildings composed of academic departments, staff and student houses, the University Library, the Administration, Hostel, Convention Center, gymnasium and other structures. Also based within the campus are several research/training centers.
Philosophy
The Visayas State University adheres to the philosophy of promoting and inculcating the core values of relevance, integrity, truth and excellence. Its programs in Instruction, Research, Extension, and Production converge and complement each other to help make Philippine agriculture globally competitive and sustainable.
Instruction
VSU is the Center of Excellence (COE) in Agriculture and Agricultural Engineering, and Center of Development in Development Communication. It has qualified for Level IV Reaccreditation from the Accrediting Agency for Chartered Colleges and Universities in the Philippines, Inc. (AACCUP) in its eight academic programs including Bachelor of Animal Science, Bachelor of Science in Agribusiness, Bachelor of Elementary Education, Bachelor of Secondary Education, Masters of Science in Agriculture, and in Education, Masters of Agricultural Development in Agriculture, and in Education.
VSU's instructional programs Agriculture and Food Science, Fisheries, Forestry and Environmental Science, Engineering, Veterinary Medicine, Management and Economics, Arts and Sciences, Education, and Nursing are geared to produce highly competent graduates necessary for the development of the country.
The university also supports distance education through its Open University. Our research and learning facilities are provided for students to gain the technical and practical skills and the capacity to lead in research and development. VSU also houses four national research agencies and two research institutes that provide opportunities for students to participate in actual research and extension activities.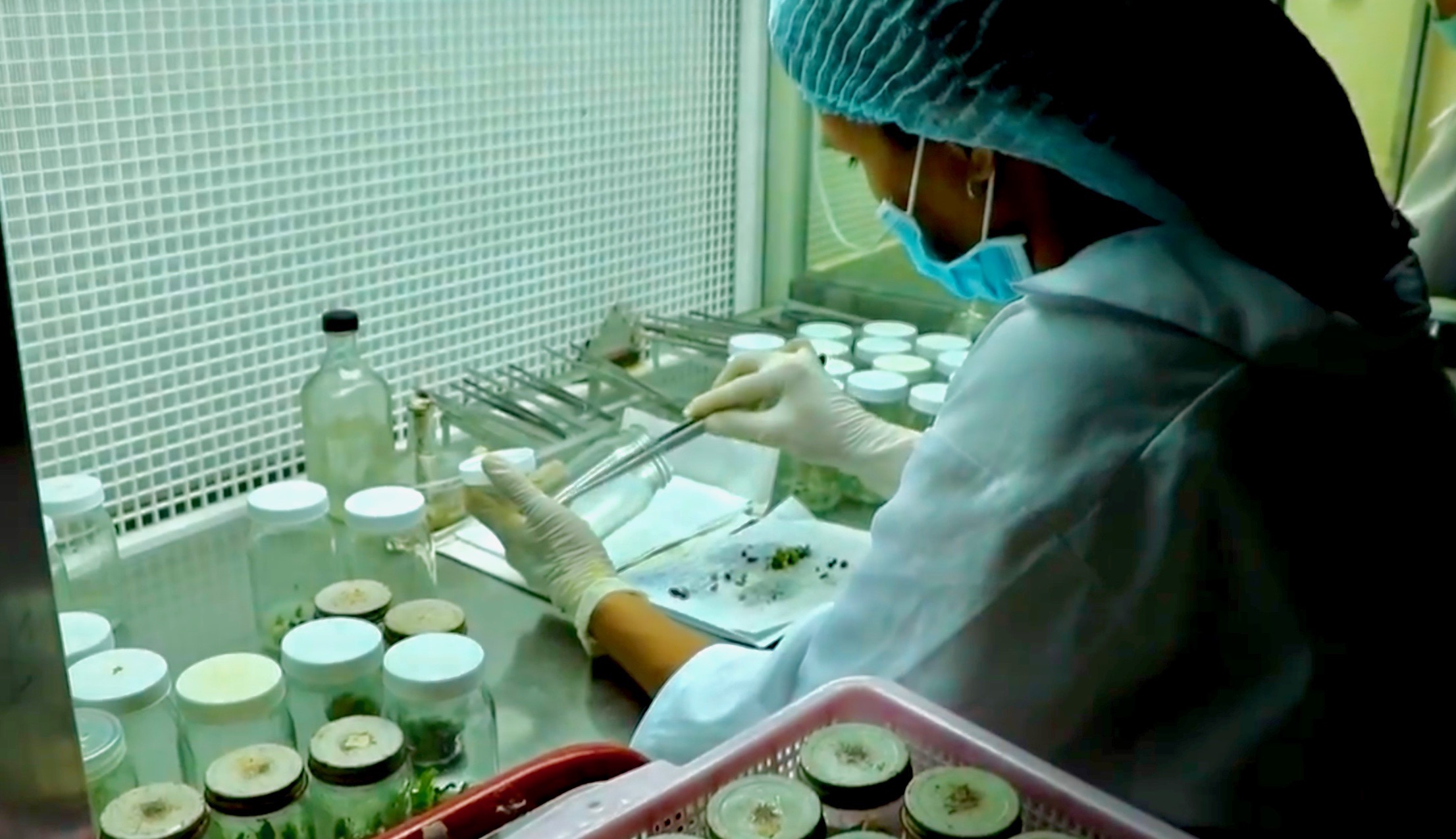 Research
Identified as a multi-commodity research center by the Bureau of Agricultural Research
Lead institution of the PCARRD-supported by Visayas Consortium for Agriculture and Resources Program (VICARP)
VSU's research and development programs are focused on improving production systems in rootcrops, abaca, coconut, rice, corn, vegetables, fruits, livestock, and fisheries. It also prioritizes research in rainforestation, environmental science, climate change adaptation and mitigation, disaster risk mitigation, socio-economics, sociology, food science and technology, and communication.
The university houses national research and training agencies: National Abaca Research Center, National Coconut Research Center-Visayas, and the Philippine Root Crops Research and Training Center; regional centers: Philippine Carabao Center, and the Regional Climate Change Research and Development Center; research institutes: Ecological Farming and Management Institute, and the Institute for Strategic Research and Development Studies. Research activities in these agencies are managed by the Office of the Vice President for Research and Extension to ensure that development in the communities is holistic.
To promote global exchange of knowledge and technology, the university has forged partnerships with national and international research agencies, and academic institutions in Asia, Europe, Australia, and the United States.
Extension
VSU's extension program focuses on strengthening the capability of the local government units (LGUs), people's organizations, and non-government agencies/organizations for local governance; packaging and disseminating or co-creating technologies and knowledge with members of the local communities; and inculcating values relevant to sustainable development and social equity.
Income Generation
Consistent with the government's drive to optimize income generation and boost national economy, VSU has included production as part of its functions. It implements agriculture-based and non-agri-based projects to increase institutional revenues and develop the entrepreneurial capabilities of its faculty, staff, and students.
Manpower
The VSU system has a strong human resource comprised of more than a thousand faculty and staff members. The VSU Main Campus alone has 358 faculty members, 74 of whom have 74 Doctorate degrees; 52 Masters, 30 Master of Arts, 95 Master of Science; and 107 Bachelors, and 376 administrative staff.