Former VSU president accorded PH's top award for public service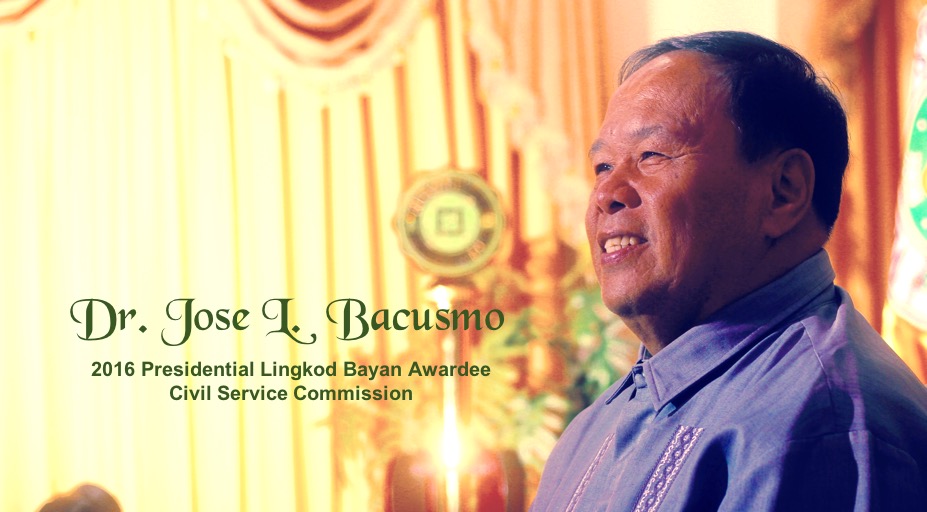 The 'Presidential Lingkod Bayan Award' is the highest national award accorded to a public official by the CSC.
"I am happy and thankful that at least my work and accomplishments in public [service] are recognized," said Bacusmo after receiving the confirmation from the commission's body.
Last September 6, before the national award, the CSC also conferred the Regional Presidential Lingkod Bayan Award to Bacusmo for his contribution to VSU's research, development and extension programs, and income-generating projects among others.
"I think I got the award for leading the Visayas State University to a higher level of excellence. Transform[ing] the campus into a research and resort university," he told.
Bacusmo believes that it was through teamwork and a sense of "shared stewardship" that he was able to achieve this feat.
He added that he has disregarded career opportunities abroad, to serve not only VSU but also Eastern Visayas.
"I studied abroad. I could have stayed in the US and work and earn more money. I could have joined an international research center... but my love and indebtedness to VSU and to the country made me decide to join public service," the former president added.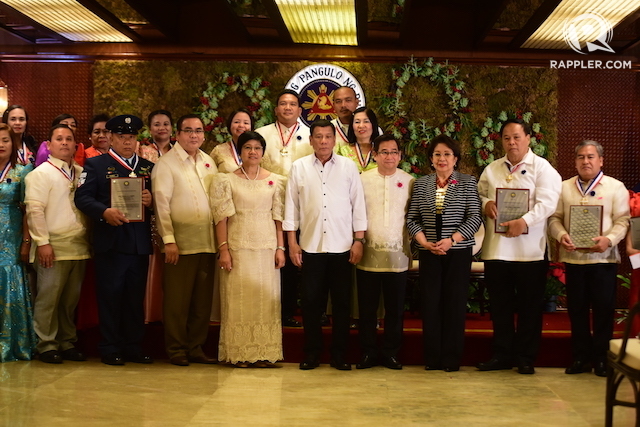 [Dr. Jose L. Bacusmo (second from right) with Philippine President Rodrigo Duterte (center) and other Presidential Lingkod Bayan Awardees at Malacañan Palace on December 19, 2016. /Photo Courtesy of Rappler]
After finishing two terms as university president in 2015, he is now back to full-time research work and leading the regional consortium for R&D in Eastern Visayas.
Bacusmo is the third VSU official to receive the CSC award. VSU's College of Engineering Dean, Dr. Roberto C. Guarte, and incumbent VSU President, Dr. Edgardo E. Tulin, also received the award in 2015 and 2014, respectively.
This year, fifteen individuals and four groups were recognized by CSC from 191 nominees nationwide who shortlisted for the awards.
Watch Full Interview: