Viscans place 3rd, 7th in October 2018 ChemTech board, VSU got 100% passing rate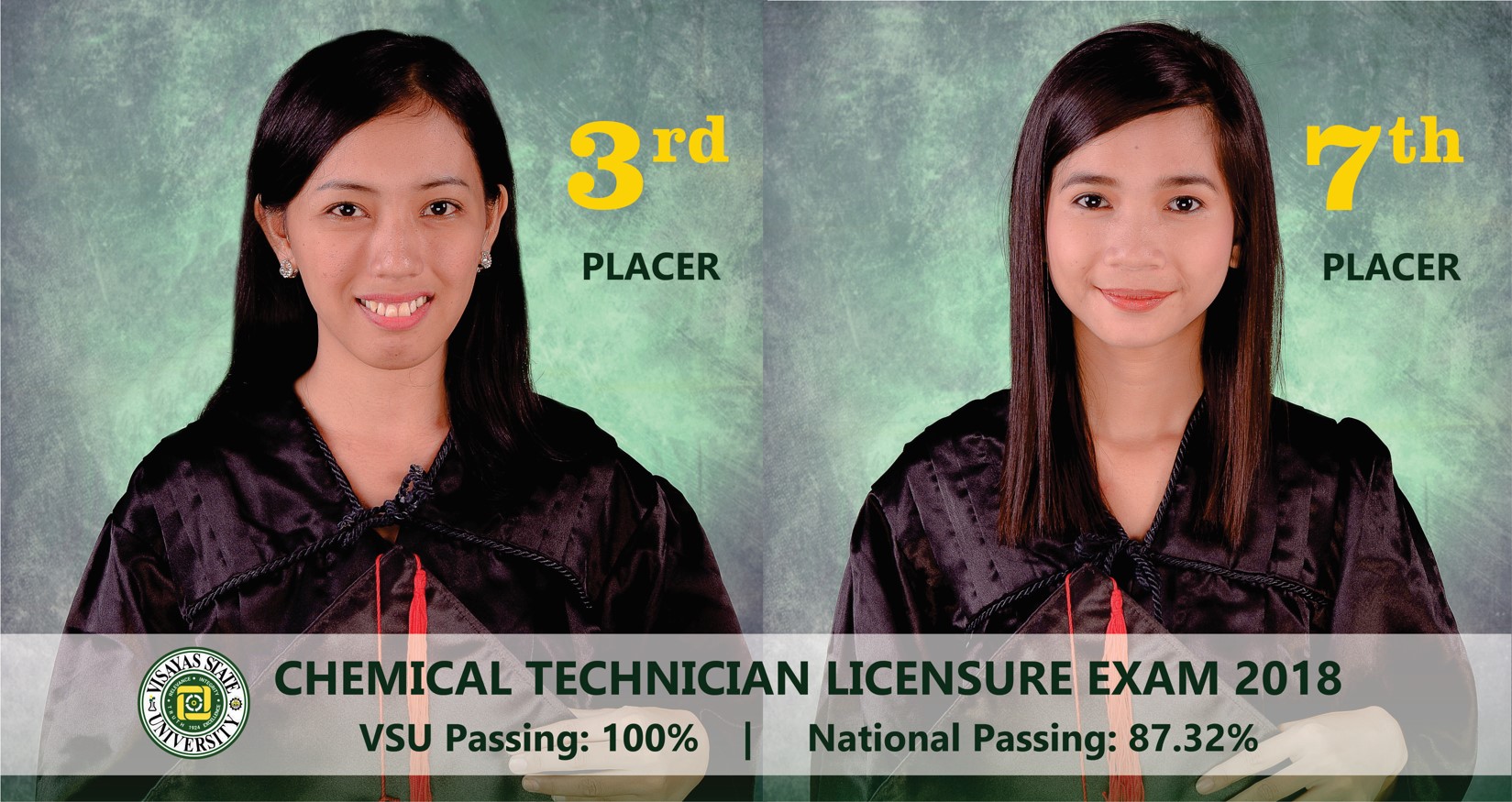 On top of that, VSU garnered a 100% passing rate with 25 takers, all first-timers, successfully making it to this year's list of passers.
The Professional Regulations Commission announced that 1,673 out of 1,916 examinees made it to the cut, with a national percentage of 87.32%.
Jao Jancen B. Ruiz from Mapua University is this year's board topnotcher, garnering an average of 92.50%.
Moreover, the Technological University of the Philippines - Visayas ranked first in the top performing schools' list. The university got an institutional average of 100%, with 53 successful takers.
VSU also produced seven new chemists in the October 2018 Chemist Licensure Exam, with a 50% passing rate for first-time takers. The national average is at 45.05% where only 496 out of 1,101 examinees passed.
Aaron Gabriel B. Uy from the University of San Carlos – Cebu landed first with a 91.20% average. The University of the Philippines Diliman is this year's top performing school, producing 59 licensed chemists out of the 64 takers (92.19%).
The October 2018 Board Licensure Exam for Chemists and Chemical Technicians were administered by PRC Board of Chemistry headed by its Chairman, Ms. Adoracion P. Resurreccion and its members, Ms. Soledad S. Castañeda and Ms. Ma. Theresa C. Cayton on October 9-11, 2018 at PRC testing centers in Manila, Cagayan de Oro, and Cebu.
Results were released by PRC on October 15.
*Complete list of passers for both Chemical Technician and Chemist Licensure Exams are to follow.