CSC awards Level-II Accredited Status to VSU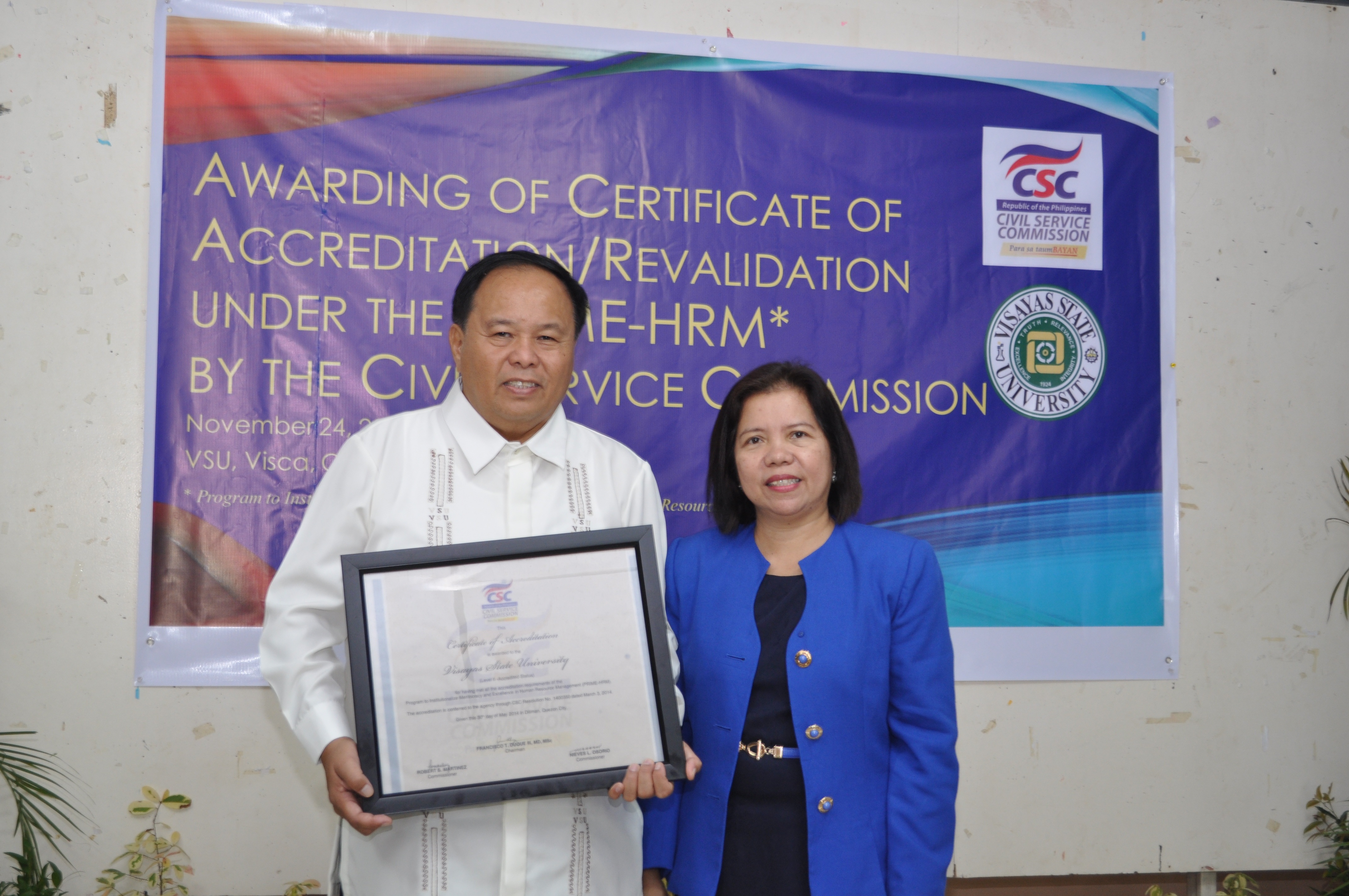 The award of accreditation was conferred to VSU "For having met all the accreditation requirements of the Program to Institutionalize Meritocracy and Excellence in Human Resource Management (PRIME-HRM)" through CSC Resolution No. 1400350 dated March 3, 2014.
The award was given on May 30, 2014 in Diliman, Quezon City and was signed by Dr. Francisco T. Duque III, chairman of CSC, and Mr. Roberto S. Martinez and Ms. Nieves L. Osorio, CSC Commissioners.
Prior to the awarding ceremonies, Dir. Aurelia had a presentation where she discussed what PRIME-HRM is all about.
Moreover, Dr. Bacusmo emphasized that the awarding of the Certificate of Accreditation is very important to the University because it affects not only the administrative staff but also the faculty members of VSU since he can already make final actions in the employees' appointments. "The award would also inspire us to deliver excellent services to our clients," Dr. Bacusmo said. -vsu.edu.ph