LGU officials of Basilisa, Dinagat Islands visit VSU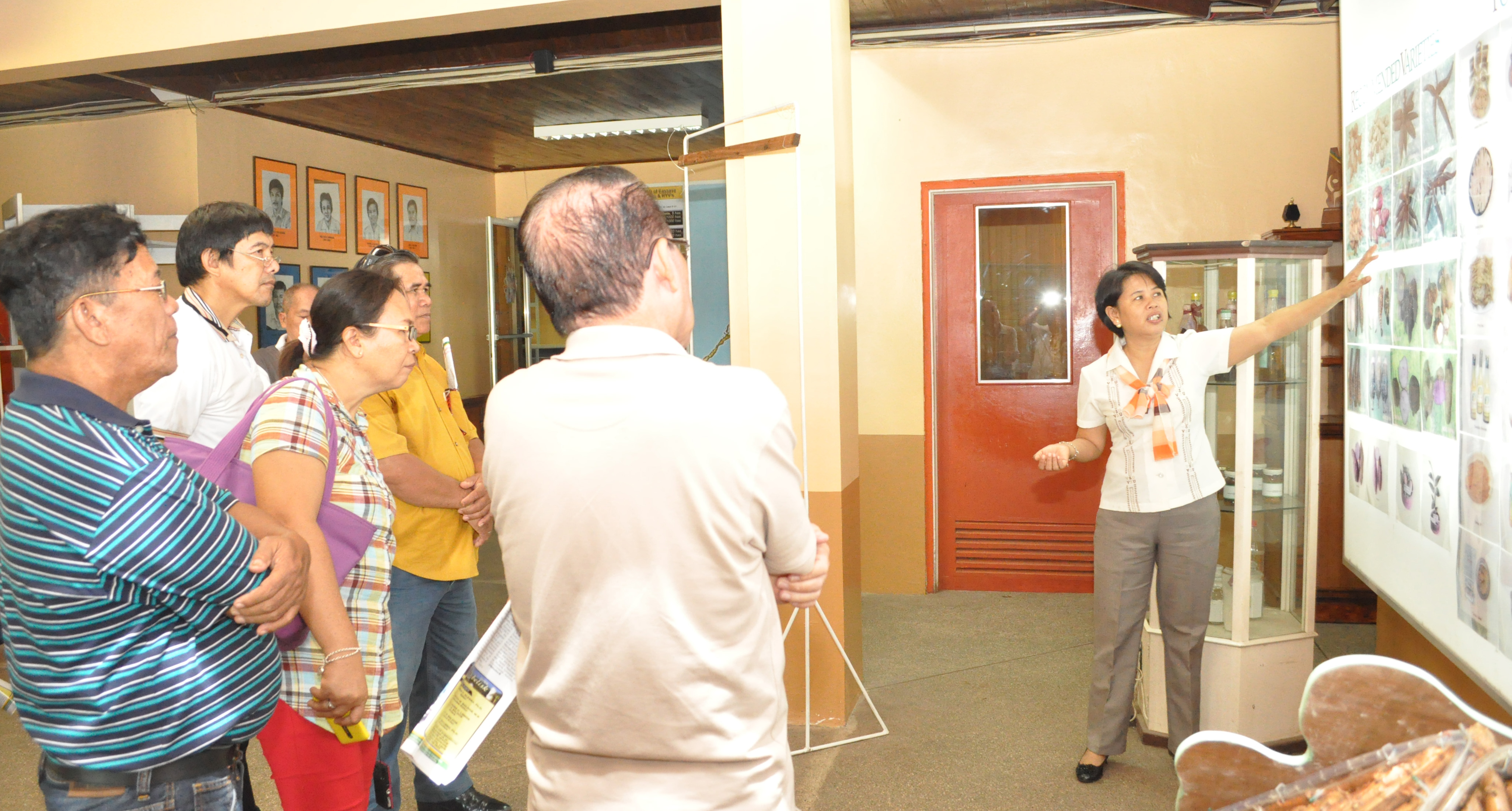 To have first-hand information about the University and observe the different activities undertaken by various research centers at VSU, the group was toured around the campus by Mr. Jesus Freddy M. Baldos, staff of the Information Office. They visited the Department of Food Science and Technology, Plant Oil Technology Center, National Coconut Research Center-Visayas, National Abaca Research Center, PhilRootcrops, and the Department of Animal Science where they received lectures and orientations from the resource persons.
Primarily, the educational tour aimed to conduct a benchmarking survey related to the Agricultural Production Enhancement Technology on the different farming, livestock, crops and other agricultural endeavours that the LGU-Basilisa is pursuing. According to the visitors, they want to know the latest technological updates/approaches practiced in a prestigious agricultural institution, such as VSU, that they can adopt in their own municipality.
The guests consisted of Vice Mayor Daganasol, former Vice Mayor Carlos Lapingcao Jr., Sangguniang Bayan Members Themo M. Saumat, Antonio M. Espedilla, Jocelyn B. Relazor, Danilo I. Bangcore, Marilou J. Mejos, Cesar T. Borja, and Municipal Secretary Enrique C. Lopez, Jr. JFMBaldos