College of Management and Economics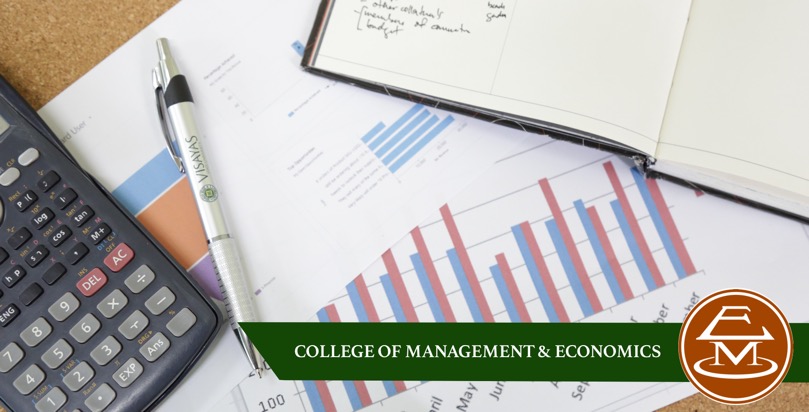 The College of Management and Economics combines all principles of management and economics to develop undergraduate and graduate students to become competent individuals in the field of management, economics, and development studies. The College offers both undergraduate and graduate programs that are avenues for professional growth. With our national and international linkages, graduates from this College are sure to meet the demands of their future jobs and competitive in their chosen field.
The College has attained a Level IV Reaccredited Status in the Bachelor of Science in Agribusiness program. The Accrediting Agency for Chartered Colleges and Universities in the Philippines, Inc. (AACCUP) grants a Level IV status, the highest level, to programs that are outstanding in research, extension, instruction, and linkages, among other areas.
CME is composed of three academic departments: Business Management, Economics, and Consumer Hospitality and Management; and one research unit: Institute of Strategic Research and Development Studies.
---
Degree Offerings
Bachelor of Science in Agribusiness
Bachelor of Science in Economics
Bachelor of Science in Hospitality Management
Bachelor of Science in Tourism Management
Master of Management with majors in Agribusiness, and Business Management
Master of Science in Development Sociology
Diploma/Master/Master of Science in Land Administration and Management