Department of Biotechnology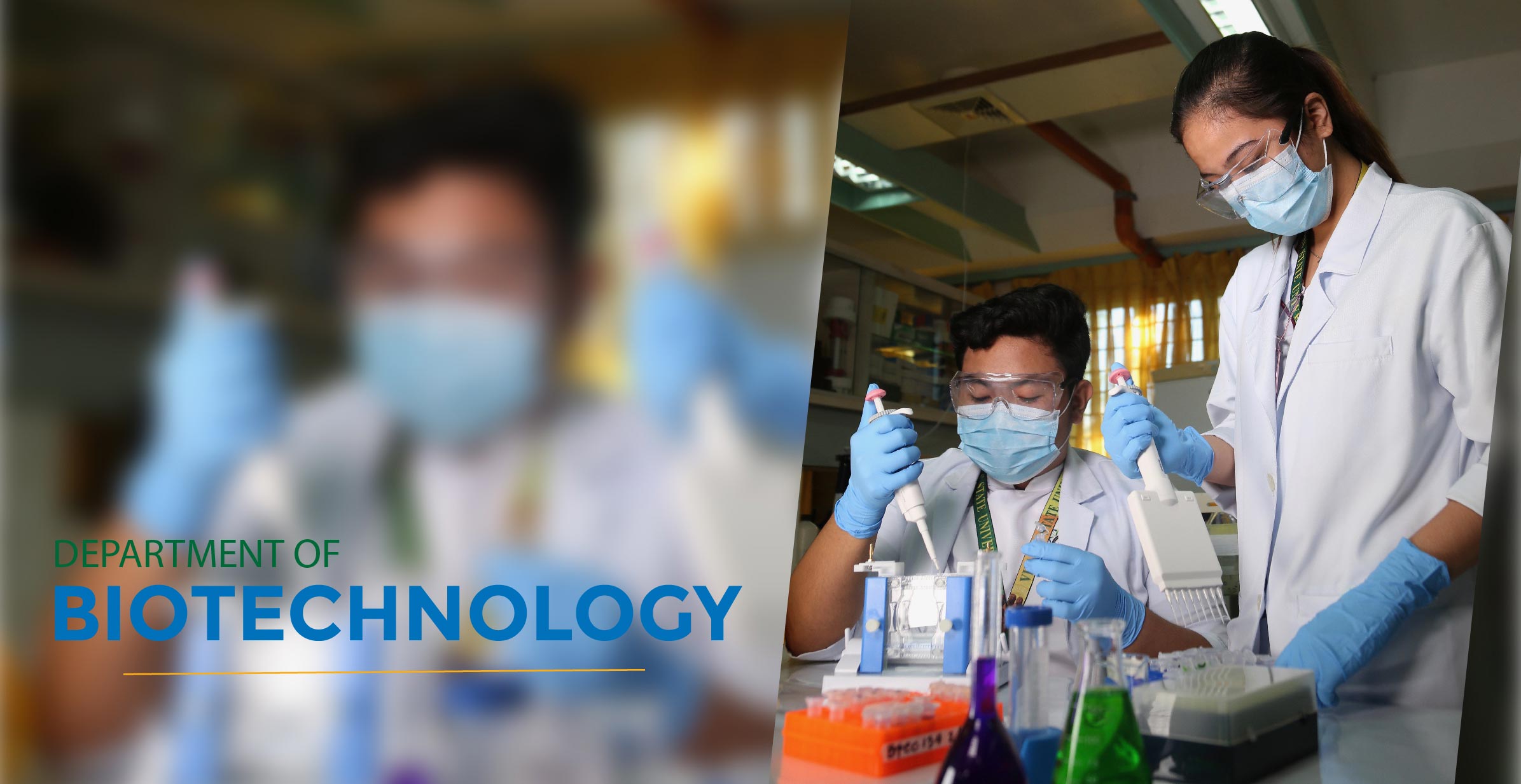 The Department of Biotechnology (BioTech) of the Visayas State University is the first institution in Visayas and Mindanao to offer Biotechnology as an academic program. The Bachelor of Science in Biotechnology was first offered in 2011 and was formerly a joint program of the College of Arts and Sciences and the College of Agriculture and Food Science of the Visayas State University until 2015. It was later on established as a separate department in July 2016. The BS in Biotechnology program aims at training students in experimental and theoretical tools used in bioprocess engineering, molecular biology, plant biotechnology and medical research. Since its establishment, the department has created its own curriculum for two major fields; Industrial and Plant biotechnology, to develop professionals in these fields and send out excellent human resources to both domestic and international institutions.
---
Degree Offerings
Bachelor of Science in Biotechnology

---
RESEARCH AND DEVELOPMENT AGENDA
BIOTECH is on the pursuit of excellence in the application of biotechnology to target the most pressing issues of today focusing on agriculture, health and environment.
In line with this, the faculty of BIOTECH are involved in research projects directed towards the molecular discovery of selected indigenous medicinal plants for treatment of Diabetes milletus; development of immune-based detectors for genuine Philippine Carabao mango; and development of immune-based ELISA kits for detection of β-lactam antibiotics in poultry. The on-going projects of the department are focused on physico-chemical characterization of various root crop tubers for increased utilization and product development options; and development of microbial inoculants for micronutrient mobilization to improve growth, yield and nutritional value of various rootcrops. These projects are done in partnership with the PhilRootcrops and Tuklas Lunas Development Center, Visayas State University. These partnerships, in addition to linkages with PCHRD, DA-Biotech, ICP and PSBMB, compose the network of BIOTECH.
On-going projects
1. Physico-chemical characterization of various root crop tubers for increased utilization and product development options.
2. Development of microbial inoculants for micronutrient mobilization to improve growth, yield and nutritional value of various rootcrops