VSU celebrates festival of culture, arts
The event, which was organized by the Culture and Arts Center (CAC) of VSU, has been opened, February 27, at the VSU Convention Center.
Some 116 students representing the different colleges and external campuses at VSU had registered to seven competitions in the two-day festival. The competitions will take place as follows:
| | | |
| --- | --- | --- |
| February 27 | | |
| 9:00-12:00 | Pop Solo and Kundiman | Convention Center |
| | Visual Arts | Amphitheater |
| February 28 | | |
| 8:00-12:00 | Contemporary and Hip-Hop Dance | VSU Gymnasium |
| 1:00-3:00 | Literary Arts | CCE Building |
CAC Head Prof. Jesusito Lim said the Culture and Arts Festival was organized to support the celebration of the National Arts Month. It also sought to showcase the talents of VSU students, Prof. Lim said, and nurture them to compete for the Regional and National Arts Competition of the Philippine Association of State Universities and Colleges.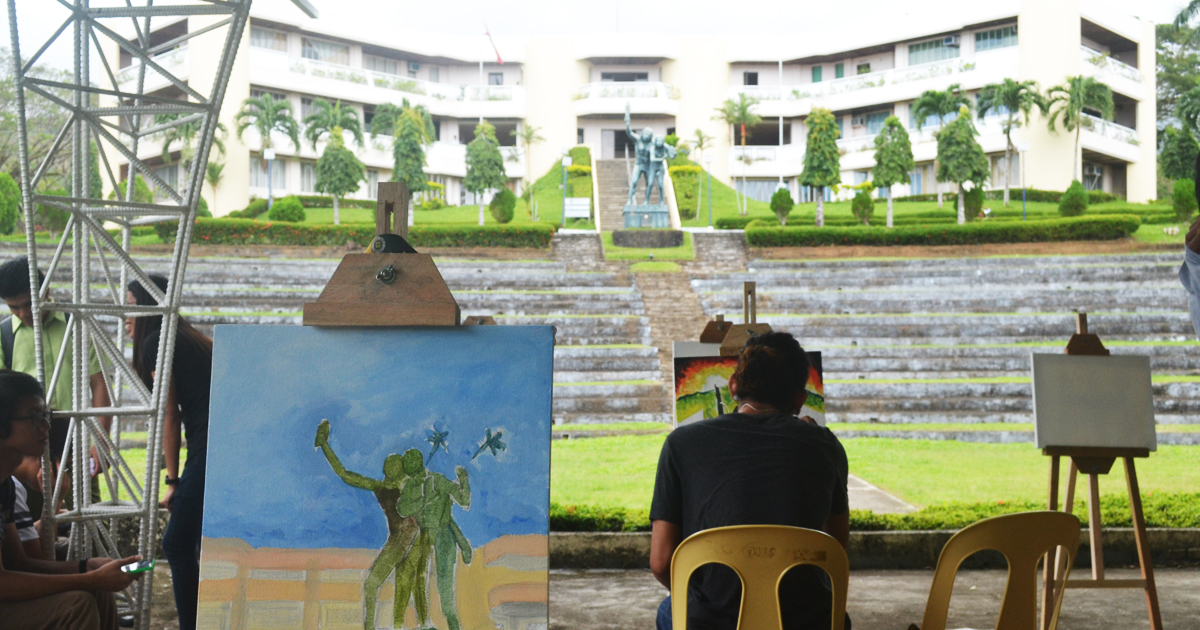 VSU President Dr. Edgardo Tulin, who is an art enthusiast, expressed his pleasure in the successful opening of the maiden festival and support for its continuance.
"I must say that activities such as this should be given time on a regular basis. As a university, we must give due importance to humanities as it is a form of a celebration of ourselves through any means of creative self-expression," said Dr. Tulin.
As a university professor, Dr. Tulin said he believes in the importance of humanities and liberal arts in all aspects of university life, even in the design of modern technologies.
The applications of the multiple disciplines at the university, Dr. Tulin said, always involve a great deal of creativity.
The ultimate message of the Culture and Arts Festival resonates the theme of the National Arts Celebration: Malikhain, Mapagbago, Filipino, which highlights the importance of Filipino creativity as a catalyst for change.