VSU holds performance planning review and workshop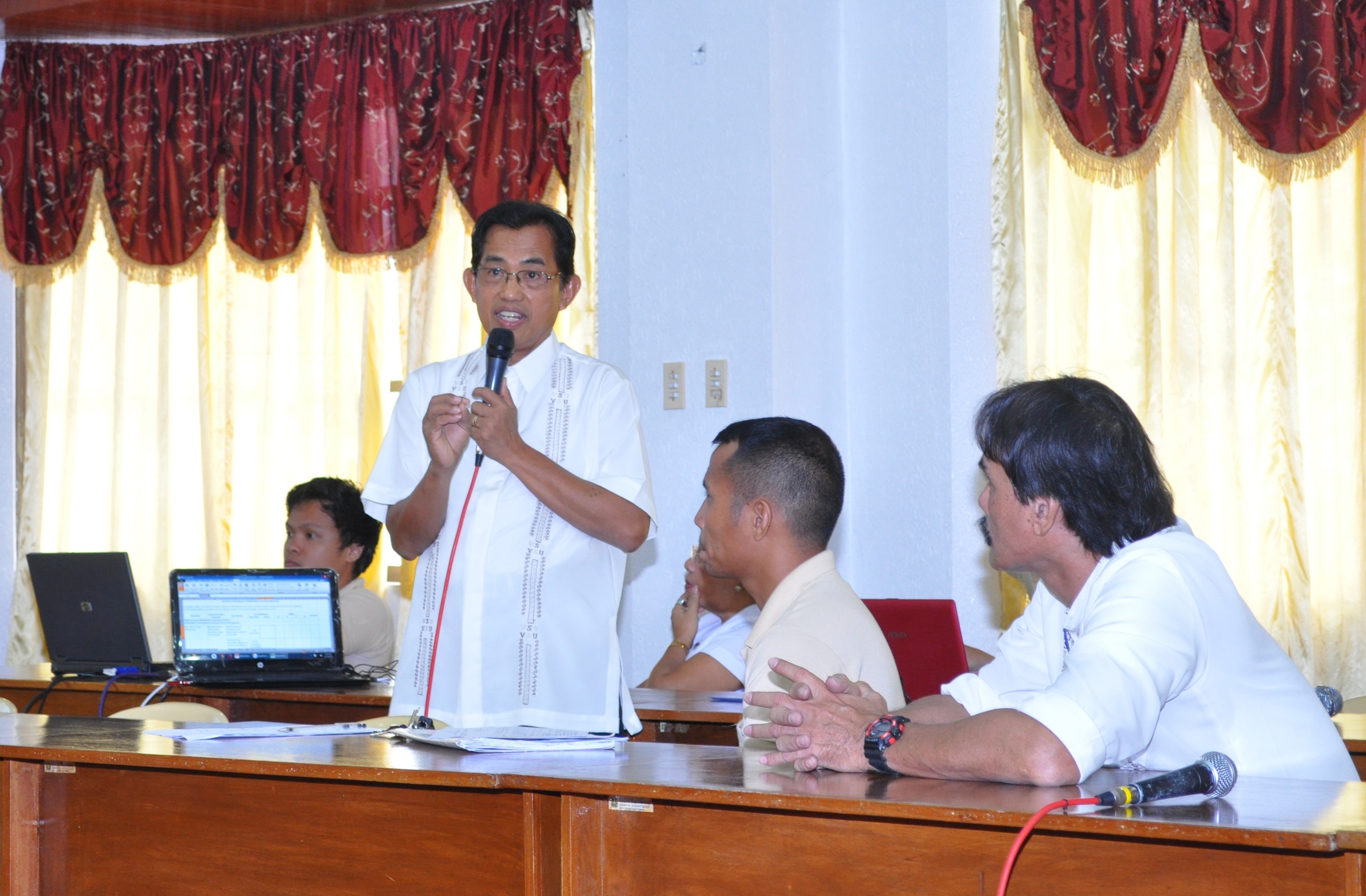 Headed by Dr. Edgardo E. Tulin, VP for Instruction and Chair of the Performance Management Team (PMT), the different OPCRs and accomplishments of various offices as presented by the vice presidents, deans, directors, department heads, and heads of administrative units were reviewed and validated by the members of the PMT.
The occasion also served as a "fire baptism" to the newly designated VP for PRGEA, Dr. Victor B. Asio, as the office is expected to take charge in consolidating and validating all the OPCRs and the IPCRs of VSU personnel.
Dr. Tulin presented the VSU Commitment based on Performance Improved Budgeting (PIB), Instruction and Clarification Guidelines in the Grant of Fiscal Year 2014 Performance-Based Bonus (PBB).
Likewise, Dr. Lourdes B. Cano, Director for Administration, discussed the new guidelines in the grant of step increment and did the reorientation of the University SPMS.
The different heads of offices presented their respective OPCRs starting from the Office of the Vice President for Instruction; Office of the President; Office of the Vice President for Planning, Resource Generation and External Affairs; Office of the Vice President for Research and Extension; to the Office of the Vice President for Administration and Finance.
The OPCRs submitted and presented were evaluated by the University Performance Management Team with Dr. Edgardo E. Tulin as chairman, Dr. Roberto C. Guarte, Dr. Othello B. Capuno, Dr. Victor B. Asio, Dr. Lourdes B. Cano, Prof. Jacob Glenn F. Jansalin, Atty. Reysan C. Guinocor, and Ms. Louella C. Ampac, as members. -vsu.edu.ph