#VSUGrad: 1,276 graduates march in 2018 commencement exercises
Details

Written by Isabelle Mae Amora

Published: 19 June 2018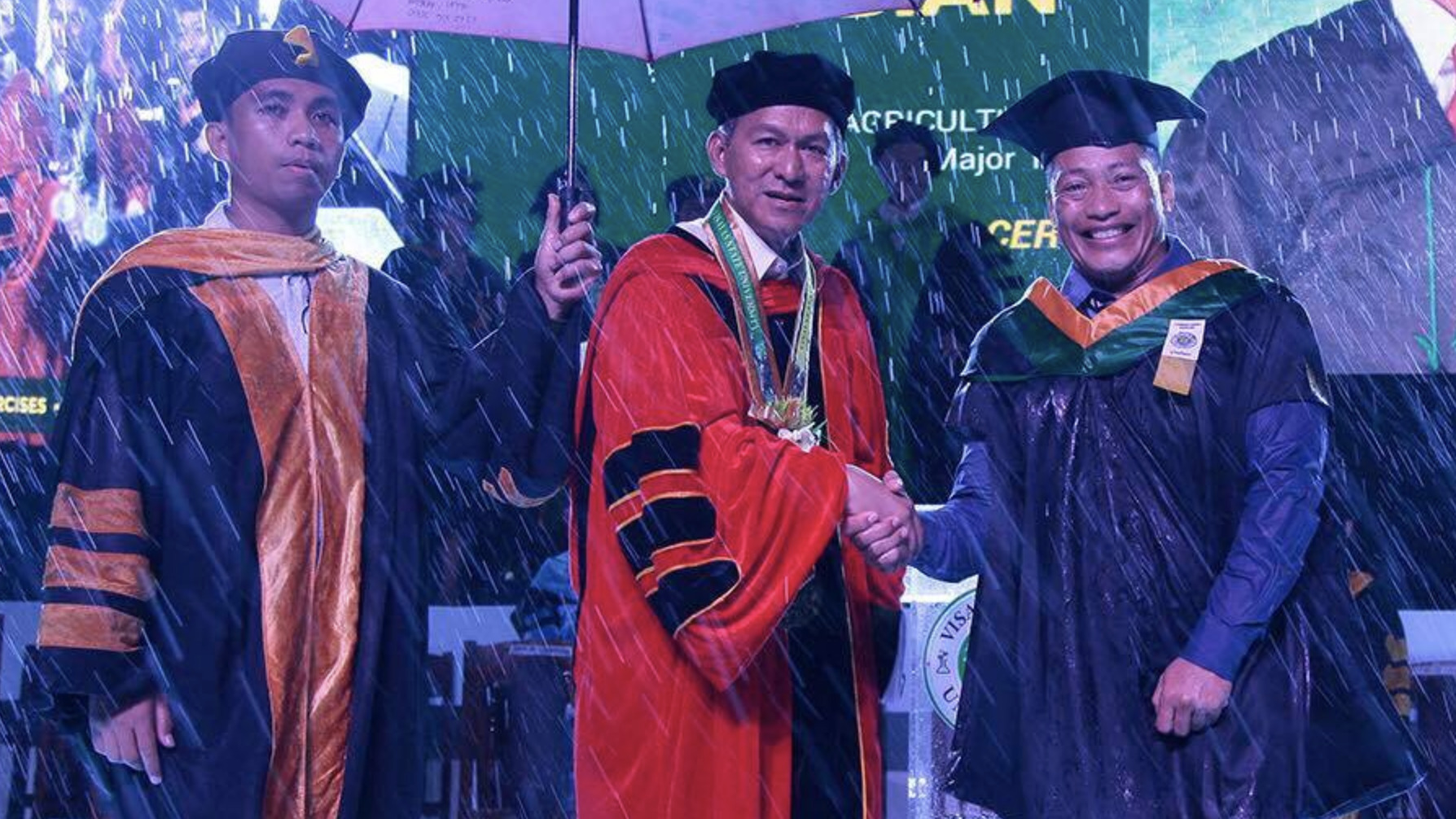 A total of 1,276 graduates marched during the Visayas State University's 65th Commencement Exercises held at the University Upper Oval Grounds on Friday, June 15, 2018.
Of these, 136 graduated with Latin honors: 20 Magna Cum Laude, 114 Cum Laude and 2 With Honors.

Edelle Marie B. Tulin, a BS in Biotechnology student and daughter of President Edgardo E. Tulin, led VSU's Class of 2018 with a grade point average of 1.207.

A day before, the younger Tulin delivered her valedictory address during the President's Tribute held at RDE Hall on June 14. The tribute gave recognition to VSU's cream of the crop and the invaluable contribution of the honor graduates' parents to their achievements.

"Let's us not forget to give ourselves a round of applause. We deserve this award after all...Congratulate yourself because sometimes, the best voice of encouragement you would want to hear is your own," said Edelle.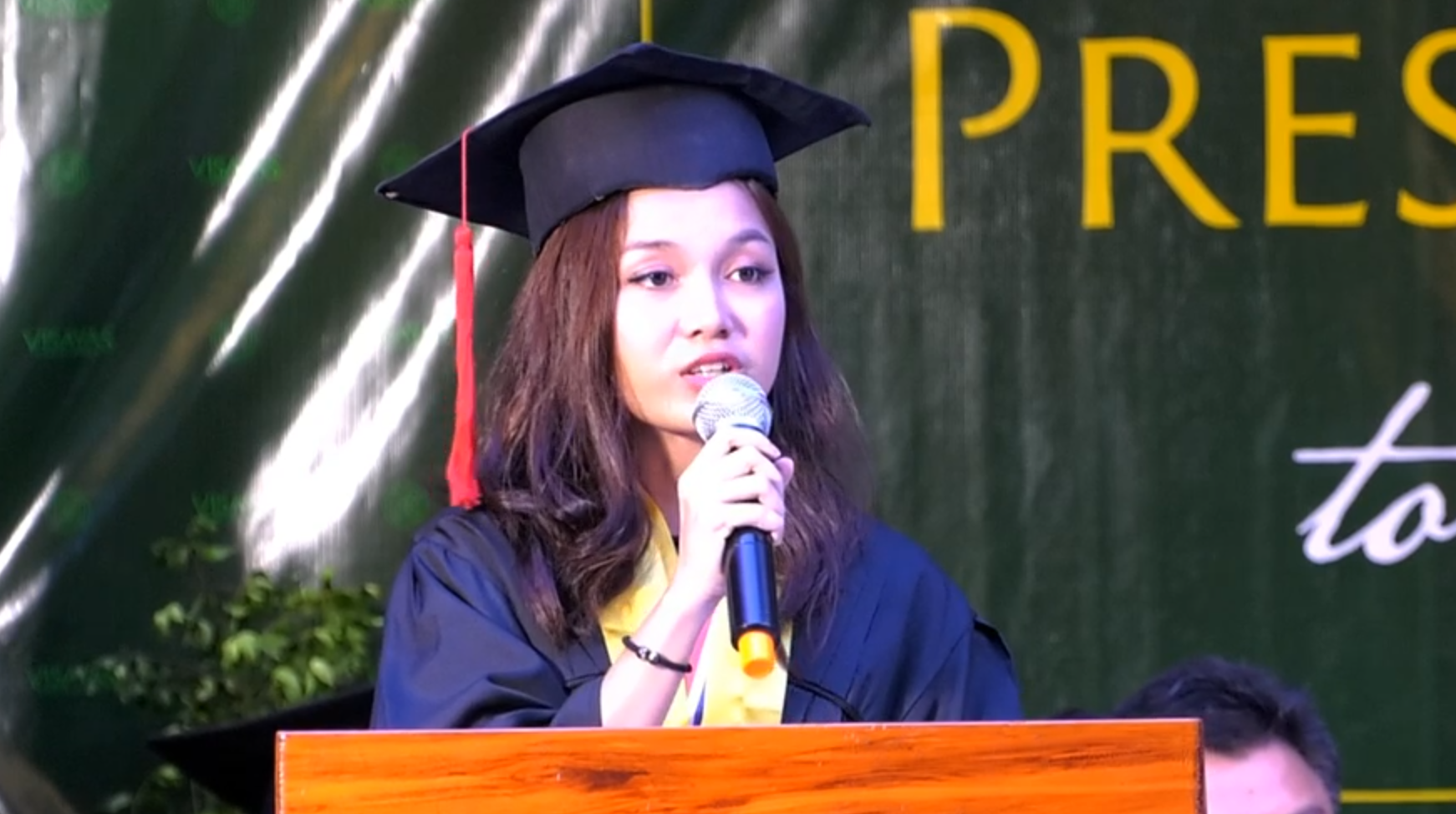 "Now what Class of 2018? They [faculty, parents, and friends] have done their part? Are we ready to do ours?," she asked.

Dr. Tulin has hosted the tribute twice—first in 2017—since becoming the university's chief steward in 2016.

Engr. Fortunato Dela Peña, Department of Science and Technology (DOST) Secretary was this year's commencement speaker. Dela Peña was a recipient of the highest Civil Service Award in the Philippines in 2005 and assumed office as secretary of DOST in 2016.

"Do not forget your roots. Remember the important role that our parents, professors, schoolmates, and friends have played in our lives. In life, we should always share: our successes, even our burdens," told Dela Peña in a mix of English and Tagalog.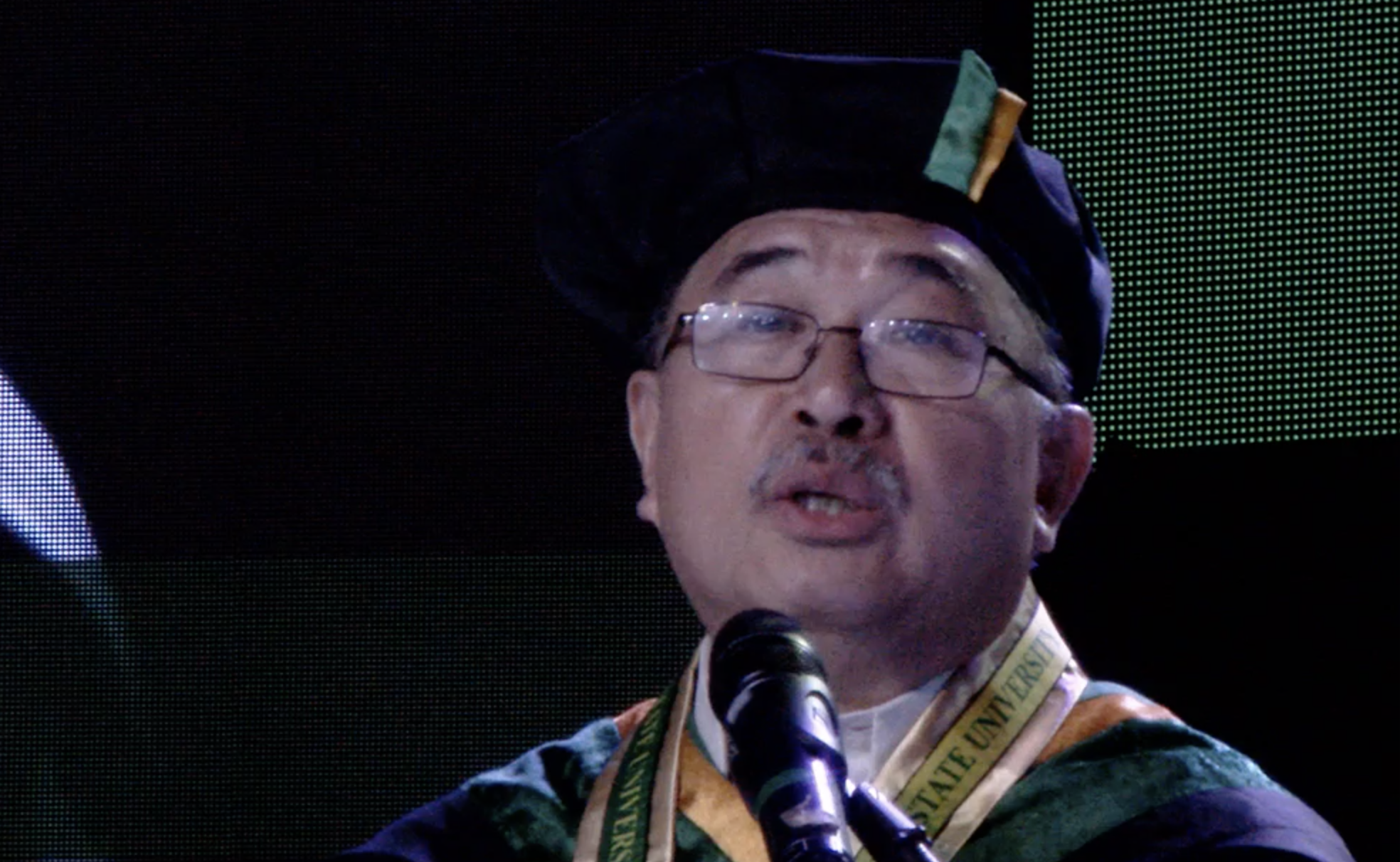 De la Peña also hailed DOST's partnership with VSU for the successful implementation and adaptation of the institute's technology and programs. The secretary told that he is looking forward to have more projects with the university in the years to come.

In 2017, VSU produced a total of 1, 317 graduates with 138 honor students.