VSU holds university-wide Christmas party with "Pasko sa Pinas"
Details

Written by JFMBaldos

Published: 30 August 2013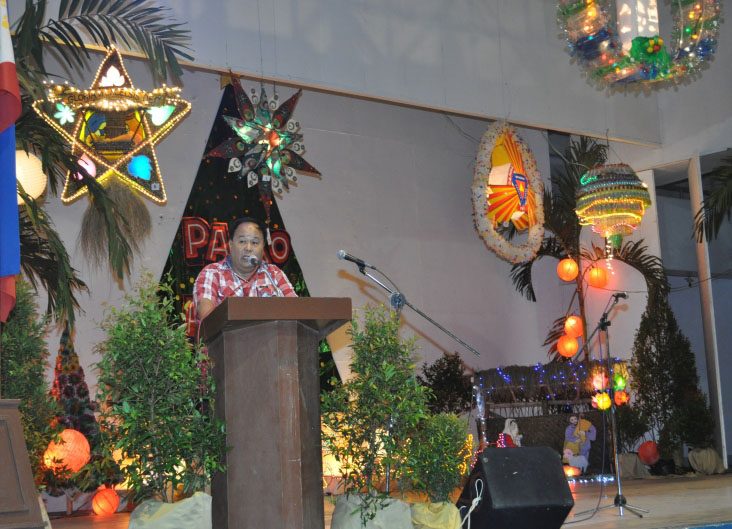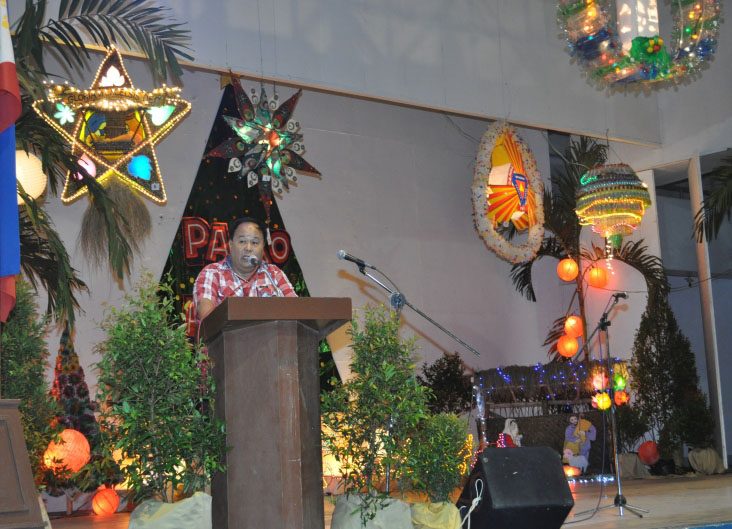 The Visayas State University personnel celebrated the Christmas season with a get-together party featuring the different traditions commonly observed during the "Pasko sa Pinas."
The occasion was highlighted with the Christmas message from the VSU President, Dr. Jose L. Bacusmo. He underscored that Christmas is a season full of anticipations-we anticipate the long rest from our work, we anticipate the gifts, we anticipate the prizes in stored for the raffle, and we anticipate that the Performance-Based Bonus will be granted.
The President encouraged everyone to have a reflection in this holiday season by counting the many blessings the Almighty has showered upon us individually, for providing us good health, happy life, and great institution that has been awarded by the AACCUP as "Qualified for Level IV Status" for its Agriculture Program-first in the country; being the first state university in Region 8 to submit the Strategic Performance Management System (SPMS) which was approved for initial implementation by the Civil Service Commission; being granted with almost 100% increase of MOOE; generated millions in research funding; and accomplished new repairs, renovations and new infrastructure of research and academic buildings.
The down-to-earth president also wished for peace and prosperity among the VSU constituents including the students. He also reminded everyone that Christmas is about loving and giving. However, Dr. Bacusmo emphasized that this Christmas is very challenging considering that many of our countrymen are experiencing difficulties as an aftermath of typhoon Pablo. He encouraged everyone to take time in helping those who are in need. Finally, he enjoined the VSU personnel to pray that New Year will bring us more blessings, luck and happiness.
The merriment continued with the sumptuous foods set on the tables with the raffle draw and showers of candies and coins which everybody enjoyed.
Presentations by the different groups added the festivity ambience which included a tableau of the Nativity Scene by the Oca Group, a Filipino traditional "Daygon (carolling)-the Pastores" by the Othel Group, the Salu-salo (Family Reunion) by the Edu Group, and the "Pasundayag" (showdown) of songs and dances by the Bert Group.
Moreover, winners in the latern contest were also announced. The winners were: Philrootcrops-Lantern of the Year (P10,000), Mario Baliad-Most Artistic (P5,000), Chimpanzees-Most Original (P5,000), ILSM-Most Symbolic (P5,000), are National Abaca Research Center-Most Environment Friendly (P5,000).