Yuletide season at VSU kicks off with lighting of Christmas symbols
Details

Written by Jesus Freddy M. Baldos

Published: 29 December 2014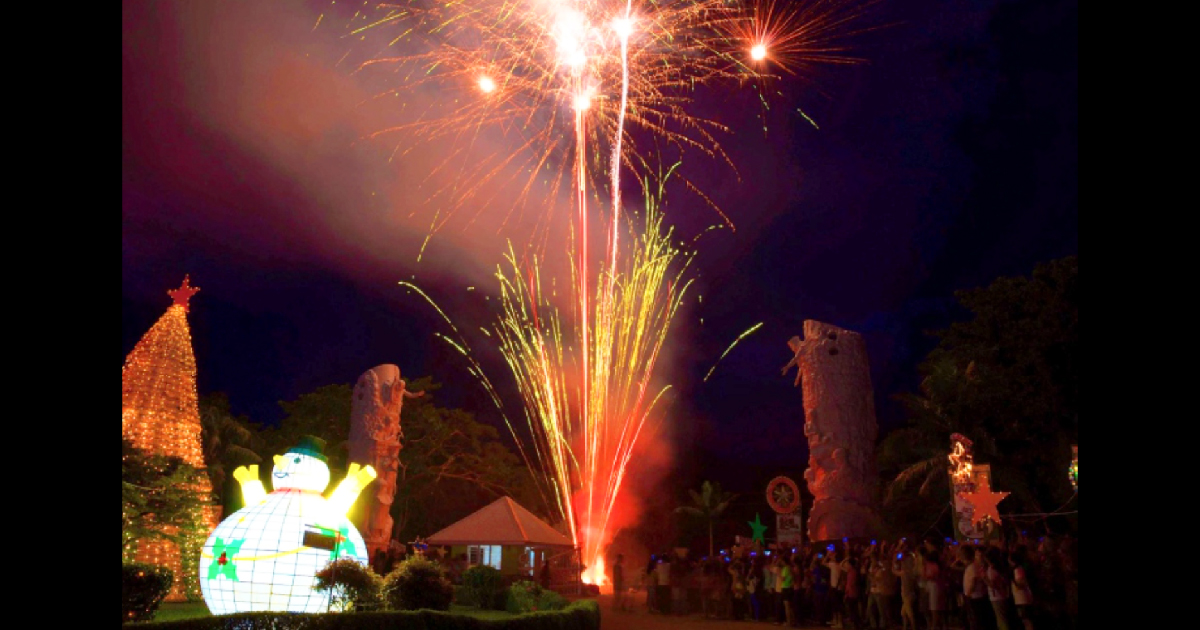 BAYBAY CITY, Leyte — The first day of December is always a festive day at VSU since Dr. Jose L. Bacusmo took over the leadership of the University as President.
The VSU constituents are looking forward to the annual ceremonial lighting of the giant Christmas tree, the Holy Nativity Scene and other symbols fitted for the yuletide season at the main entrance of the University. The main entrances and the VSU malls are adorned with various Christmas lights and other decorations including lanterns that are made up of recyclable materials submitted by some college students, VSU personnel, dormitories, offices/units and research centers for the Christmas Parol Contest.
In his message, Dr. Bacusmo expressed his gratitude to those who helped in putting up the Christmas lights, the Christmas tree, the Belen, and the Christmas lanterns in the different locations. Likewise, the VSU President acknowledged the different individuals and organizations who contributed for the banquet after the opening ceremony. He also thanked the Baybay Dairy Farmers' Association through the Philippine Carabao Center (PCC@VSU) headed by Dr. Julius B. Abela for the chocomilk products that were distributed to the spectators.
Dr. Bacusmo underscored the real essence of the celebration which is the commemoration of the coming of Jesus Christ as a baby through Virgin Mary. He emphasized that Christmas should not only be felt during this yuletide season but rather throughout the year. "Jesus is the reason for Christmas," Dr. Bacusmo stressed.
The lighting ceremony was spiced up with the singing of some Christmas songs by the VSU Choral Ensemble, pop dance by some selected pupils of the ViSCA Foundation Elementary School, fireworks display, and the viewing of entries for the Parol Contest.
The Parol Contest Committee chaired by Dr. Roberto C. Guarte, VP for Administration and Finance, announced the winners of the said contest. The winners and the prizes are as follows: Parol of the Year - entry of Mabolo Men's Hall (PhP10,000); Most Artistic Parol – entry of the Power, Electrical, Sounds and Maintenance Unit (PhP5,000); Most Symbolic Parol – entry of PhilRootcrops (PhP5,000); Most Original Parol – entry of Jaime Oquias (PhP5,000); and Most Environment-Friendly Parol – entry of the Molave Men's Hall (PhP5,000). All non-winning entries were given consolation prizes of PhP1,000 each. —vsu.edu.ph