VSU hosts Visayas Council of HRMPs FGD
Details

Written by Jesus Freddy M. Baldos

Published: 13 February 2015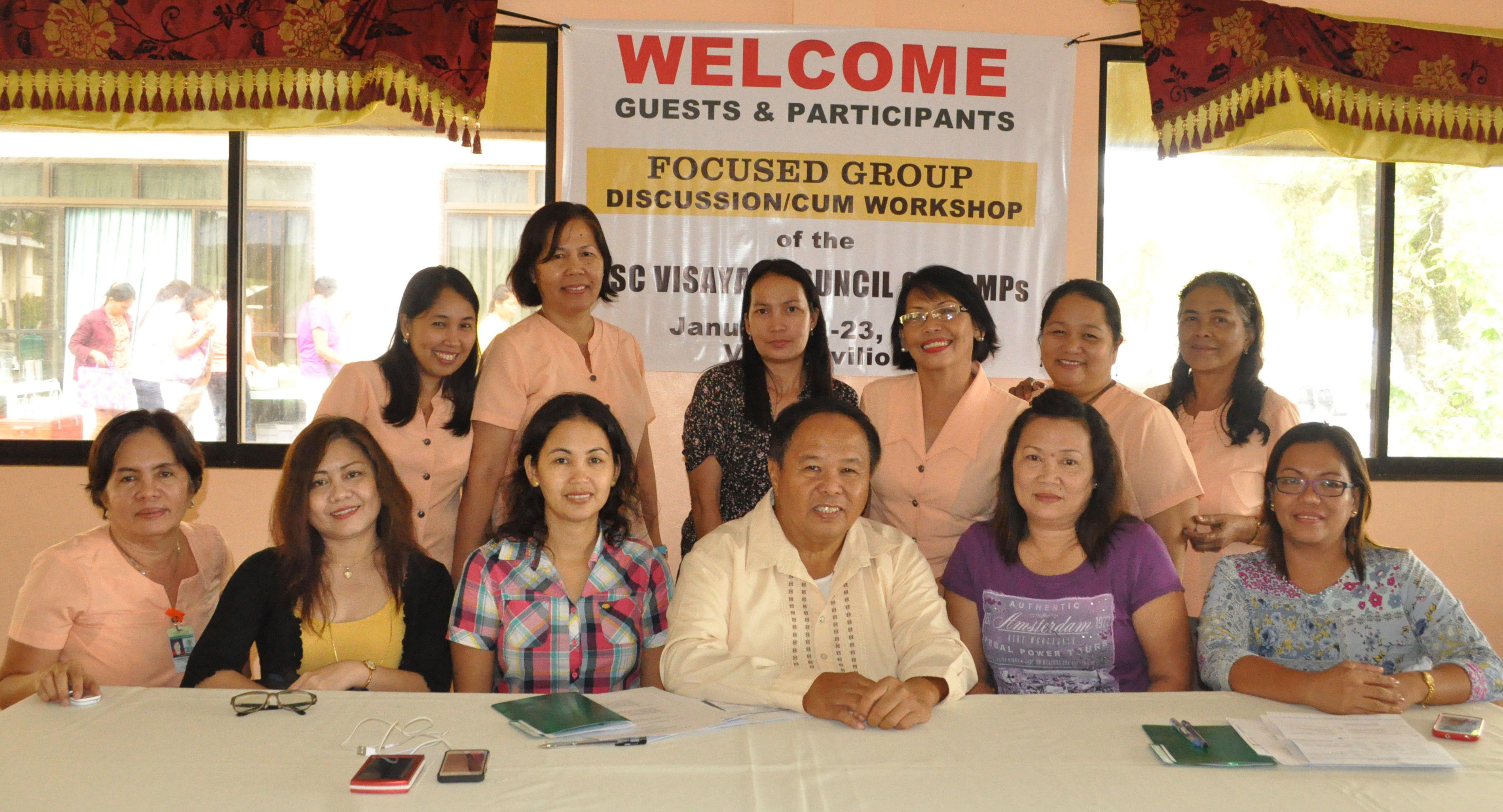 The Visayas State University served as the venue for the Focus Group Discussion (FGD) of the Civil Service Commission (CSC) core members of the Visayas Council of Human Resource Management Practitioners (VCHRMPs) on January 21-23, 2015 at the VSU Pavilion. Facilitated by Dr. Lourdes B. Cano, VSU's Director for Administration and Human Resource Development who is also the VCHRMP Interim President, the activity sought to pave the way for the revival and operationalization of Visayas Council of HRMPs; come up with the Council's Constitution and By-Laws, strategic plan, work and financial plan; and iron out plans in preparation for the Visayas Congress of HRMPs which will be held at VSU.
In his message during the opening program, Dr. Jose L. Bacusmo, VSU President, mentioned that despite the fewer number of participants [maybe because of the recent typhoon "Amang"] who came all the way from Siquijor, Danao, Bohol, and Maasin, he was elated by their presence since it manifests their commitment to the Council. He wished that the participants would have a worthwhile experience and enjoyable stay at the campus during the next two days of the activity.
Aside from the brainstorming sessions, the participants were acquainted with VSU's best practices on PRIME-HRM and operationalization of the University Strategic Performance Management System which they can emulate.
With Dr. Cano as the Interim President of the VCHRMP, the other participants included: Ms. Josephine S. Resus, Division Manager of Maasin Water District; Ms. Rinelyn S. Onac, HRMO III of Bilar, Bohol; Ms. Dana Vanissa M. Canson, OIC-HRMO of LGU-Danao City; and Ms. Pilar M. Cabanlas, HRMO IV of the Province of Siquijor. JFMBaldos