DDC faculty tops Ph.D. graduates in UPLB
Details

Written by Jesus Freddy M. Baldos

Published: 05 August 2015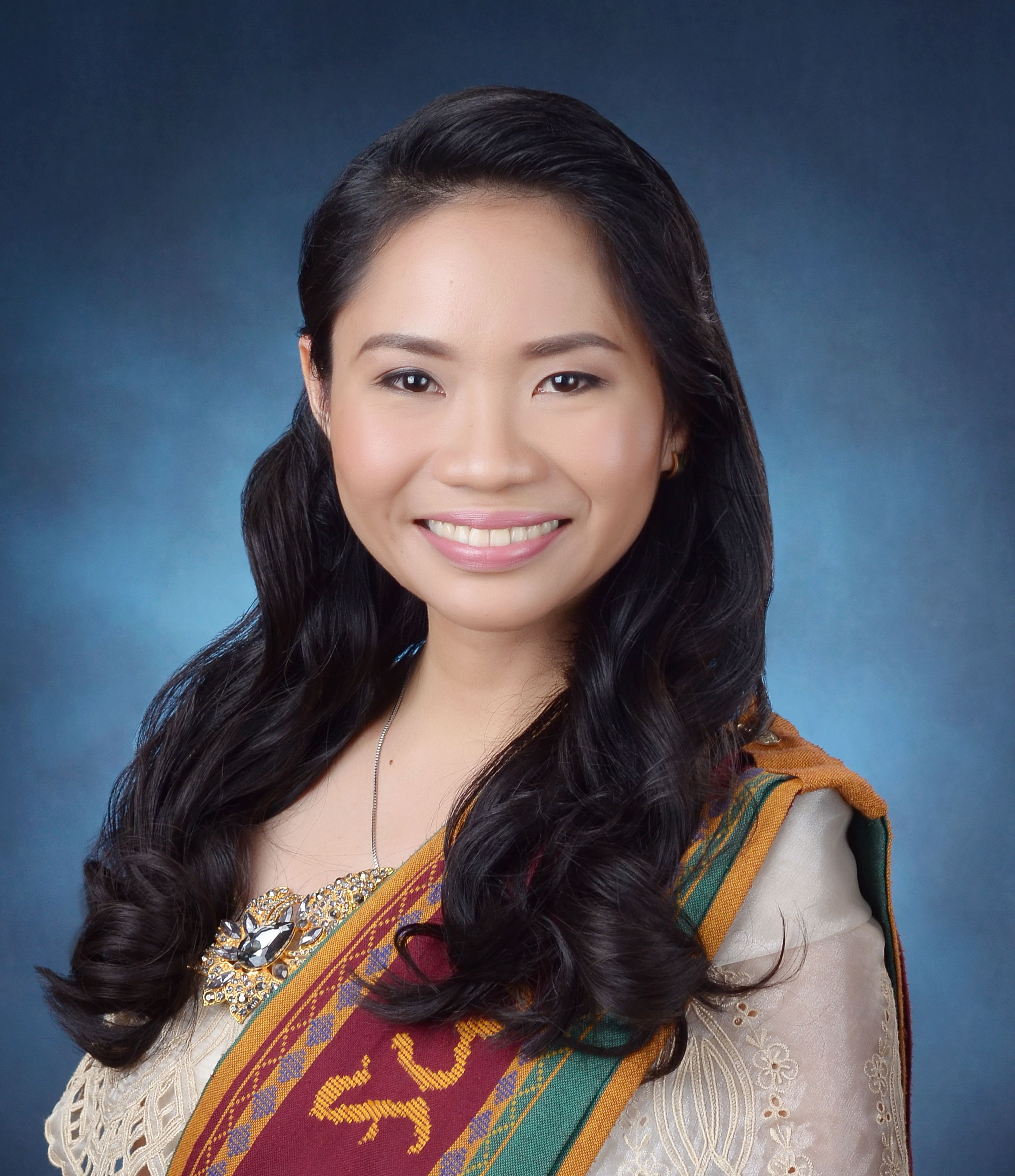 Dr. Maria Anabelle D. Gerona, instructor of VSU's Department of Development Communication (DDC), topped among the 48 Doctor of Philosophy (Ph.D.) graduates of the University of the Philippines Los Baños (UPLB) during the UPLB Commencement Exercises on July 4, 2015 at the DL Umali Freedom Park in the said university. She completed her Ph.D. in Development Communication with cognate in Development Management and Governance within the prescribed three-year course under the SEARCA-DAAD Scholarship Program. Her dissertation focused on "Theorizing (dis)engagement, voice and silence in a community-based forest management organization" with Dr. Serlie Jamias as her adviser.
It can be recalled that Dr. Gerona finished her Master of Science and Bachelor of Science (Cum Laude) degrees in Development Communication from VSU.
Being the top graduate in her Ph.D. program, Dr. Gerona delivered a graduation speech, on behalf of her fellow Ph.D. and MS graduates, during the UPLB Graduate School Hooding and Recognition Ceremonies on July 3, 2015 at the DL Umali Hall with Dr. Ruperto S. Sangalang, CHED Commissioner, as the guest of honor and speaker.
In her message, she related what she learned from her dissertation where she studied voice and silence in a community organization and found out that both [voice and silence] are powerful communicative mechanisms when used appropriately. She echoed to them not to be afraid to use their voice in exercising their rights and making their own decisions. "Our education here at UPLB enabled us to make sound decisions, to forge our own path, and define our destiny. Do not allow anyone to belittle you for the hardwork that you invested. With diligence, uphold 'Honor' and 'Excellence', our watchwords here at UPLB, in your character." She also encouraged her fellow graduates to use the knowledge and life skills they gained from UPLB for the betterment of the lives of the people around them as it would also make them better persons.
The top MS and Ph.D. graduates were also given recognition during the said occasion.
Other VSU scholars who earned their respective degrees at UPLB are the following: Ivy C. Emnace (Ph.D. in Food Science), Michael Anthony Jay B. Regis (MS in Computer Science) and Ronald Arlett P. Villaber (MS in Agricultural Chemistry).
Meanwhile, in a report submitted by Prof. Marita I. Galinato of the Department of Biological Sciences (DBS), she said that one of their instructors, Mr. Ris Menoel R. Modina, also graduated from UPLB with the degree of Master of Science major in Zoology and minor in Environmental Science. He studied at UPLB as a DOST scholar. His thesis problem is entitled "Low Doze Effect of Profenofos on Acetycholinesterase (Ache) and Melanomarophage Centers (MMCs) on Nile Tilapia (Oreochromis niloticus Linn.)" with the guidance of Dr. Pablo P. Ocampo of the Animal Biology Division of the Institute of Biological Sciences, as his adviser.
Prof. Galinato also reported that Mr. Jayson G. Bitacura, also an instructor of DBS, is now officially in the Proclamation List of 2015 graduates in the M. Sc. in Molecular Biology major in Human Health with specialization in Stem Cell Genetics at Vrije Universiteit Brussel in Brussels, Belgium . Mr. Bitacura graduated in his Master's degree (with distinction) on July 3, 2015. His thesis promoter is Prof. Dr. Claudia Spits of Research Group Reproduction and Genetics of the University Hospital, VUB Medical Campus Jette where he conducted his master's thesis. JFMBaldos