"Your Face Sounds Familiar" adds spice to VSU anniversary celebration
Details

Written by Jesus Freddy M. Baldos

Published: 05 October 2015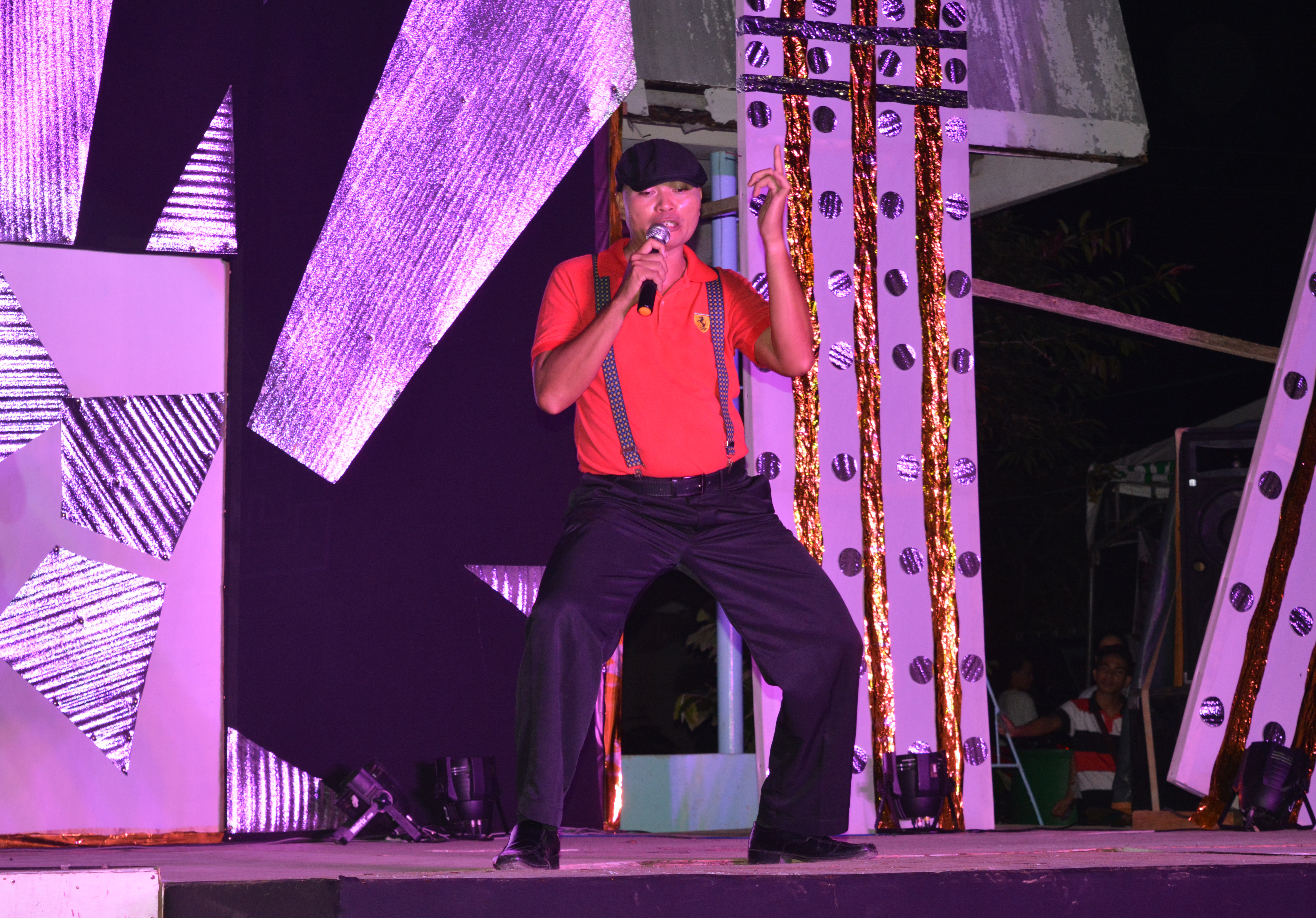 The VSU version of "Your Face Sounds Familiar" added glitters to the 91st VSU Anniversary Celebration on August 8, 2015 at the VSU Lower Campus Oval Grounds. The talent search was participated in by the VSU faculty and staff, not only from the Main Campus but even from the satellite campuses of the University, who showcased their talents in singing and dancing as they mimic the artists they picked during the drawing of lots. The competition had two categories—the individual and the group.
In the individual category, Mr. Arturo B. Alba, Jr. bagged the first place for emulating Yoyoy Villame's style and look a-like as he sang the "Butsekik". He received a cash prize of PhP6,000. The second prize went to Mr. Joey Caintic who was inspired by Bamboo by rendering the "Tatsulok". He received PhP5,000 in cash. Miss Rose Marie Bañoc, who imitated Thalia's "Maria Mercedes", got the third place and received PhP3,000 cash prize.
In the group category, the group of Doreen Alba, Jennifer E. Ando, Maria Verjie Q. Subere, Tesa Jane Olan, and Jade Belmonte, grabbed the first place. They imitated the "Spice Girls" as they sang "Wanna Be". The group received a cash prize of PhP8,000. The second prize of PhP6,000 went to the group of Beljun P. Enaya, Errol C. Fernandez, Arian G. Acampado, Dean Ruffel R. Flandez, and Jams Ian B. Nuñez who performed one of the songs of the "One Direction." The group of Nicole Florentino, Jo-Ann Managbanag, Cathlien Modina, Ma. Marjorie Martinez, Sheira May T. Camacho, and Jocelyn H. Mabuan called the "Pussy Cat Dolls" got the third place and received PhP4,000.
Each of the other six performers, three from the individual category and three from the group category, received a consolation prize of PhP1,500.
The show clinched with a superb performance from the chairman of the board of judges, Mr. Leander Geli, who dexterously played the guitar to the delight of the audience.
The Board of Judges is composed of Mr. L. Geli, former Vice Governor of Eastern Samar who is also a composer and a concert guitarist; Mr. Jaimelito Sabili, Jr., Station Manager of Radyo Nation-Baybay and a member of the USJ-R Dramatics Cultural Ensemble; and Mr. Windee Tan, a businessman and a member of the Gathering of Enthusiastic Cosplayers of Cebu and the director of the Hattori Media. JFMBaldos