Aussie deputy head of mission to VSU: Your work is vital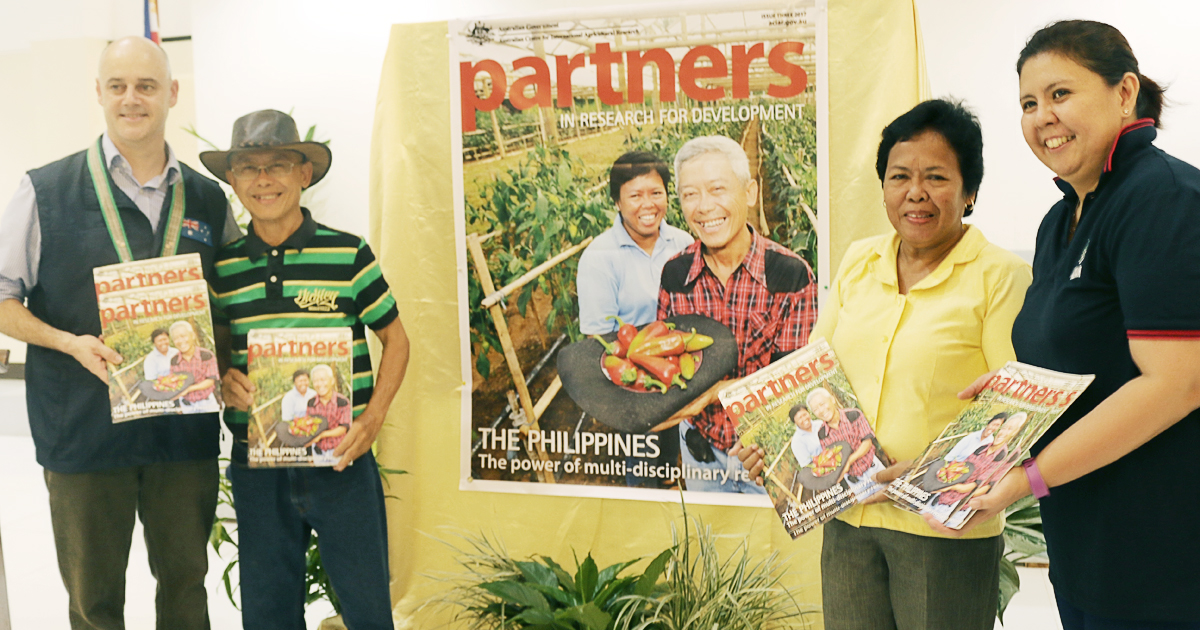 Australian Deputy Head of Mission Mat Kimberley expressed his gratitude and support for the research projects VSU has made in partnership with the Australian Center for International Agricultural Research (ACIAR) during his visit to VSU, July 20.
"The work you do here is very important to help communities face [local problems]," said Kimberley as he articulated his admiration for the length of relationship that Philippines has established with the Australian government.
Kimberley visited the research sites coordinated by VSU under the ACIAR Southern Philippines Program including the soil fertility and crop nutrition trial, vegetable integrated crop management site, jackfruit processing area, and the forest laboratory for watershed management.
The former AUSAid chief of operations in Indonesia also visited and dialogued with Farmer-scientist Albert Rosillo, a research partner of VSU, to inquire about the technologies he used, vegetable yield, and marketing concerns.
Owing to the protective cultivation technology that he used, Rosillo said that he is able to harvest 30 kilograms of cucumber every other day, a feat he had not met in the past.
To celebrate the lengthy partnership that VSU has with ACIAR, the university organized a small exhibit of all the knowledge products and other outputs from the ACIAR-funded research.
The Philippine Edition of ACIAR's Partners Magazine was also launched. The magazine's cover features a beaming Horticulture researcher Dr. Zenaida Gonzaga and progressive farmer Boi Gerona sporting his bright red sweet peppers.
ACIAR-VSU partnership
The ACIAR's Southern Philippines Horticulture program with VSU spans six years since 2012. With a AUD 9M funding, the project covers research on value chains, postharvest, disease management, and promotion of good agricultural practices for high-value fruits and vegetables.
Horticulture Research Program Manager in the Southern Philippines Dr. Richard Markham recognized the role of VSU in improving production and postharvest practices.
"VSU has a central role in producing safer foods…and in creating huge opportunities for the agricultural industry [in terms of export markets] in this part of the Philippines," said Markham.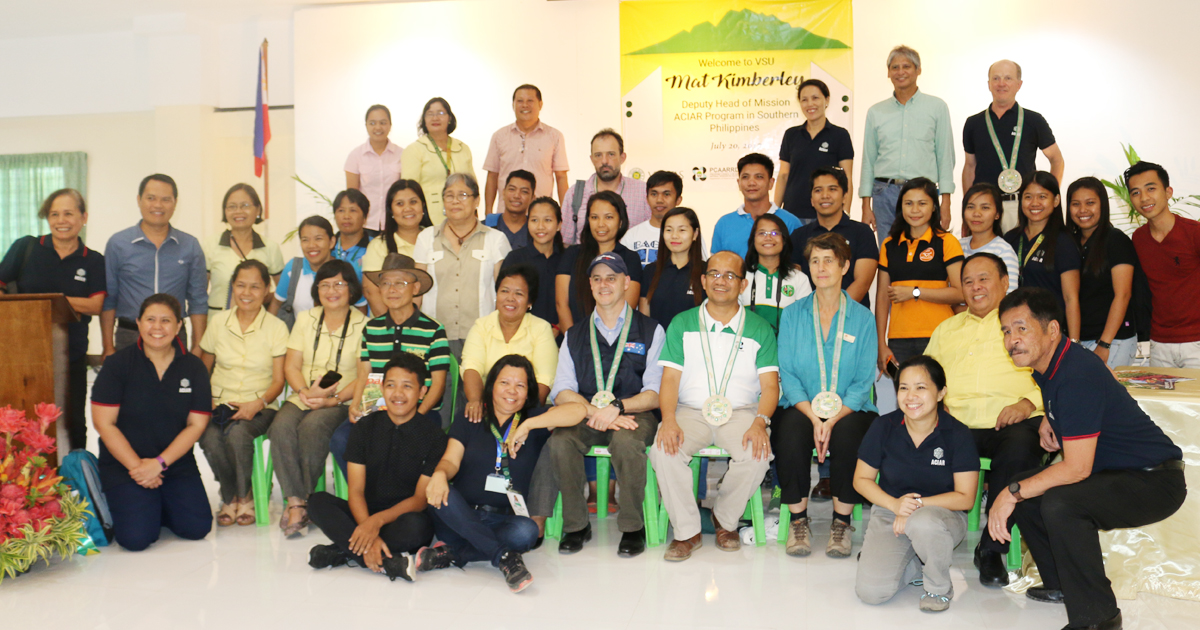 Through VSU's research and extension activities, farmers in Cabintan, a remote barangay of Ormoc City, have produced vegetables that are sold at big supermarkets in Ormoc and Tacloban cities.
VSU's research on crops is coordinated by ACIAR and the Philippine Council for Agriculture, Aquatic and Natural Resources Research and Development (PCAARRD). Dr. Reynaldo Ebora, PCAARRD Executive Director, joined Kimberley in the visit to VSU.