Animal scientists from different regions flock to VSU
Details

Written by ELTBestil

Published: 13 July 2016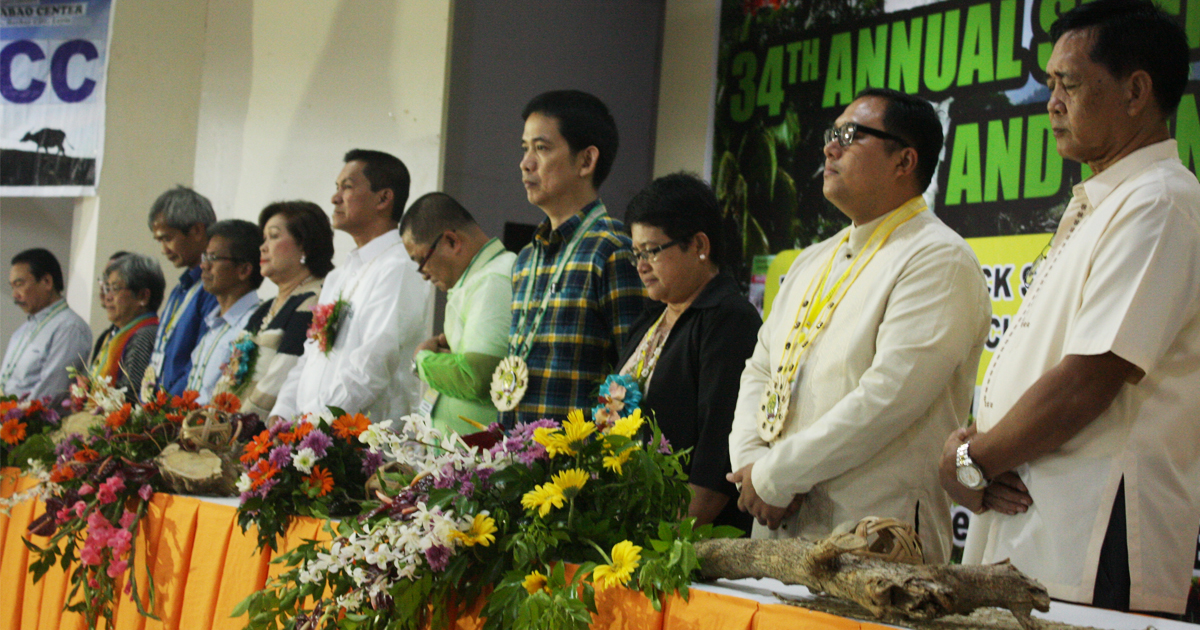 Some 62 delegates from different regions in the country gathered at the VSU Convention Center, July 13, for the 34th Annual Scientific Conference of the Philippine Society of Animal Science-Visayas Chapter (PSAS-VC).
The conference commenced in a festive mood owing to a Baybayanon dance performed by a local dance troupe. Baybay City Mayor Hon. Carmen Cari graced the event and welcomed the participants to the city that houses VSU. Mayor Cari thanked VSU for its support to the farmers of Baybay through trainings and other activities.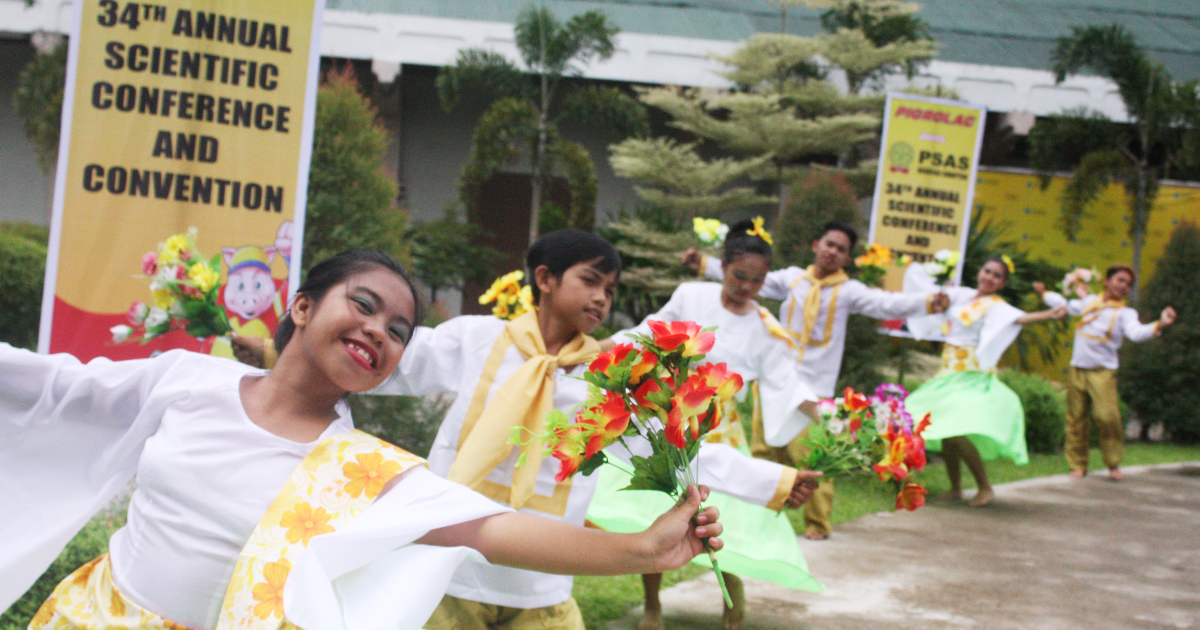 Dr. Edgardo Tulin, VSU President, welcomed the participants to VSU and invited them to explore its campus' flora and fauna. Dr. Tulin wished that PSAS-VC will remain a "sustaining powerhouse of knowledge, innovation, and creativity."
Hon. Leonardo Javier Jr., Mayor of Javier, Leyte and owner of Andoks Chicken was unable to attend the conference and had sent his representative, Dario Divino, to share the municipality's experience in livestock entrepreneurship on his behalf.
The farm manager of Javier advised for the creation of a wide market for livestock products to enable growth in livestock production in the country. Divino thanked VSU and the Philippine Carabao Center for the technological support it has given to livestock entrepreneurs.
Veterinarian Dr. Leo Mira of the Veterinary Quarantine Station-VIII in Tacloban City shared the status of livestock production in the country. In his lecture, Dr. Mira showed a 4.66% growth in the livestock industry in the country, with hog production as its main driver.
The third plenary session was delivered y Dr. Edmund Campoto, President of the Eastern Samar State University, who asserted the role of the academe in molding the future livestock researchers and entrepreneurs.
PSAS-VC President Dr. Julius Abela posed a question to formally open the conference.
Are we ready for the challenges [brought by environmental and economic factors]?, asked Dr. Abela.
The conference will end on July 15. Congressman Jose Carlos Cari and Ormoc City Mayor Richard Gomez are expected to participate in the conference.