VSU grad earns Dean's Prize for best thesis at Masaryk Uni
Details

Written by ELTBestil

Published: 15 July 2016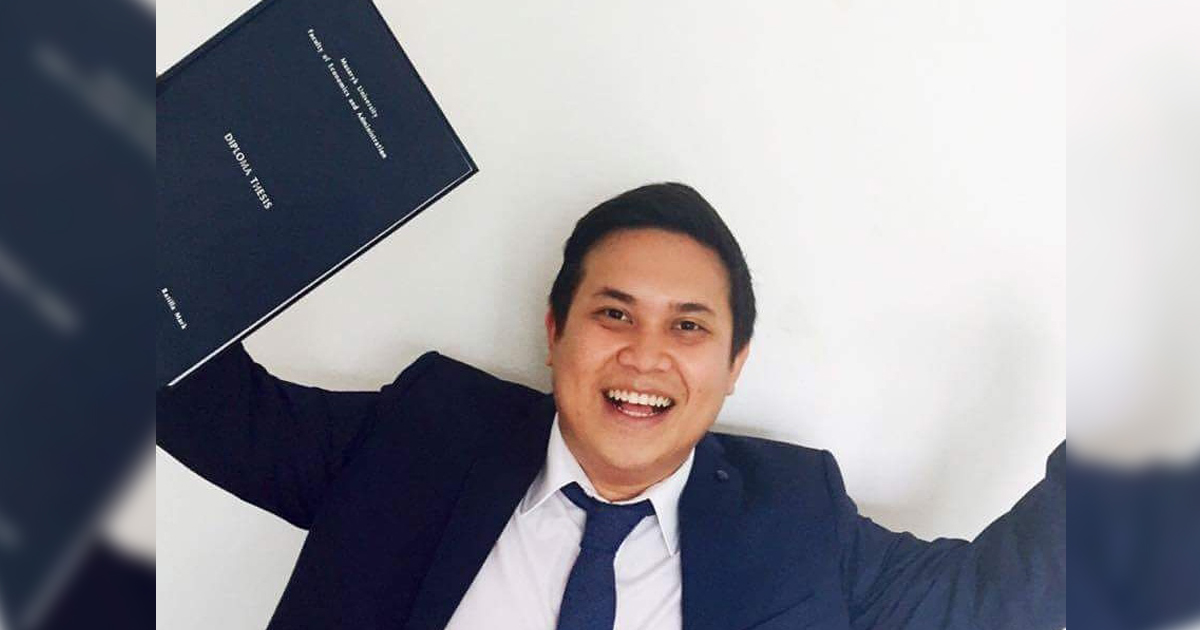 BS Agribusiness graduate Mark Ratilla received the Dean's Prize for Best Thesis, July 14, at the Faculty of Economics and Administration at Masaryk University in Czech Republic.
The 23 year-old 2013 alumnus garnered a grade of A, equivalent to excellent, from his thesis supervisor and reader.
Ratilla's thesis, Quantitative Marketing Research, primarily determined the major drivers to online shopping adoption in two developed countries, Czech Republic and Slovakia, and a developing country, the Philippines.
Through a survey of 477 people, Ratilla found out that the Czechs and Slovaks use internet shopping more intensively than Filipinos. They less likely care about risks in buying stuff off the internet; Filipinos have the greater tendency to manage risks by minding reputable brands and avoiding new and unfamiliar products.
Ratilla asserted that culture affects online shopping behavior.
"Unlike Czechs and Slovaks, Filipinos express high dependence on the influence of interpersonal communication or opinion of friends or relatives including superior's ideas and opinions. [Filipinos also tend to] purchase products based on immediate needs," said Ratilla.
In his report as thesis supervisor, doc. Ing. Radoslav Skapa, PhD said Ratilla spread his work on the thesis throughout the three semesters evenly and no steps were done in a hurry.
"I have no comments or reservations to his thesis. It was my pleasure to cooperate with him," said doc. Ing. Skapa.
Ratilla is a faculty member of VSU's Department of Business Management. He pursued his Masters education at Masaryk University under the Erasmus Mundus programme.