ABS-CBN picks VSU to host livestream of Pinoy Media Congress
Details

Written by ELTBestil

Published: 13 February 2017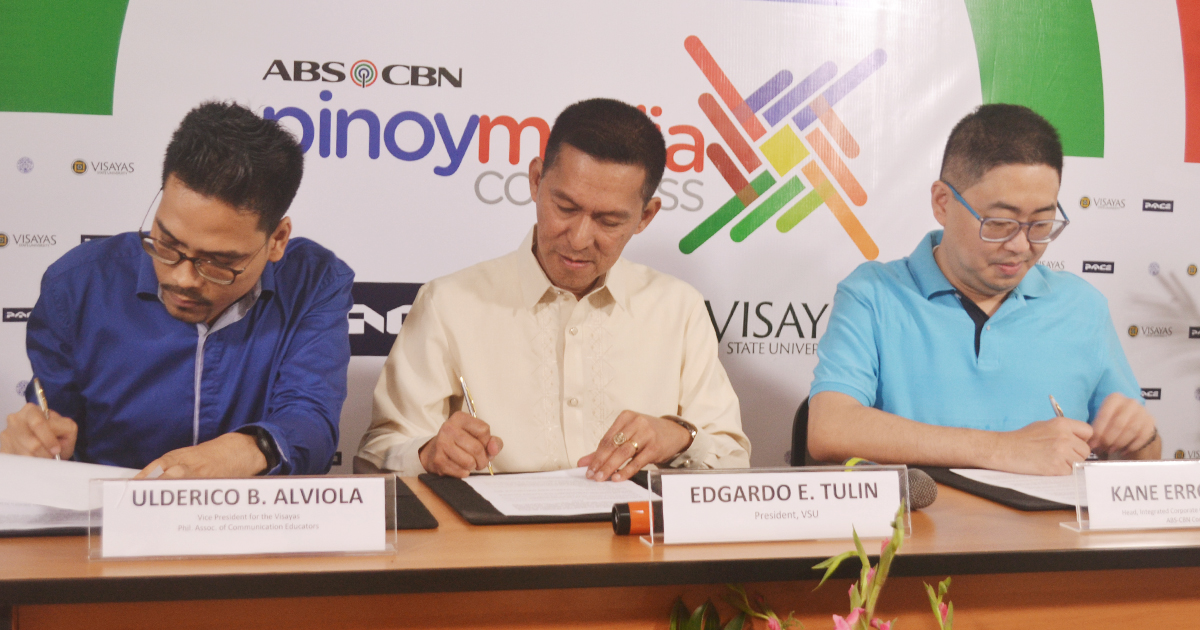 VSU and ABS-CBN, one of the biggest broadcasting television networks in the Philippines, signed into an agreement, February 13, for VSU to stage the 11th Pinoy Media Congress (PMC) via livestream.
PMC, an annual national gathering of the countries' accomplished media personalities, experts, communication educators and students, will be held at St. Mary's College in Quezon City on February 16-17. To reach more students who are far from Luzon, ABS-CBN chose VSU to host the livestream of the congress.
Kane Errol Choa, head of the Integrated Corporate Communications Division of ABS-CBN Corporation, said ABS-CBN selected VSU to pilot the livestreaming of the congress. Owing to the support that VSU has been giving to PMC, Choa said he is hopeful for the success of the project.
"I am very much excited to livestream [PMC] for the first time…I hope this won't be the last time [because we are aiming] to broaden our reach," said Choa.
The PMC livestream will be shown at the VSU Convention Center. Development Communication and Senior High School students have been expected to remotely participate in the congress by sharing their insights and reflections about promoting media literacy among the youth.
Choa said the congress will be packed with lectures on understanding how different forms of media have changed in the digital age, as well as ways in which the youth acquire the faculty of discerning the news they consume. Congress' speakers will also share about preparing oneself to land a job in media outfits in the country. Participants to the congress will also witness the screening of old and classic Filipino films that were digitally restored by ABS-CBN.
Ulderico B. Alviola, Vice President for Visayas of the Philippine Association of Communication Educators (PACE), said he is very hopeful to scale up this innovation after the success of the pilot livestream at VSU.
PACE and ABS-CBN has since teamed up to convene media practitioners and communication students and teachers to revolutionize media practice in the Philippines.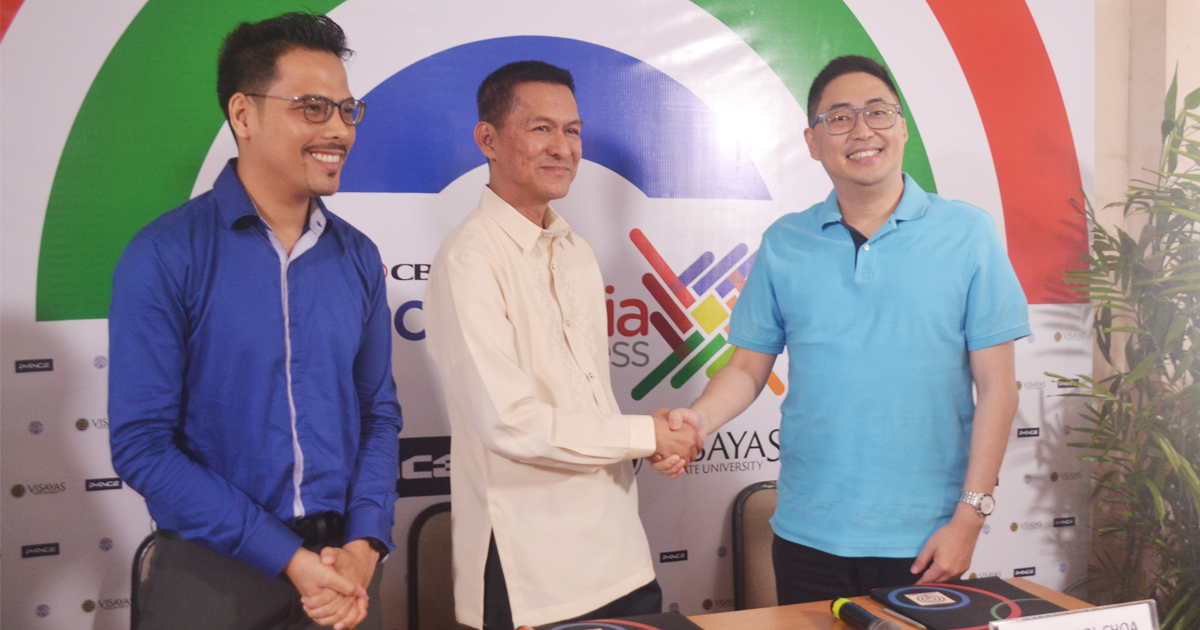 "Overwhelming" stories in outlying provinces
Choa said he has been "overwhelmed" by the stories he learned during his short visit at VSU.
"[I hope this is the start of uncovering] stories here that are worth telling to the whole country," quipped Choa.
Grateful to ABS-CBN for choosing VSU in the pilot project, VSU President Dr. Edgardo E. Tulin invited ABS-CBN to learn about the stories that VSU as a research academe has been making.