Team Cattleya is first female champion in inter-dorm quiz show
Details

Written by AGESarmiento

Published: 07 February 2017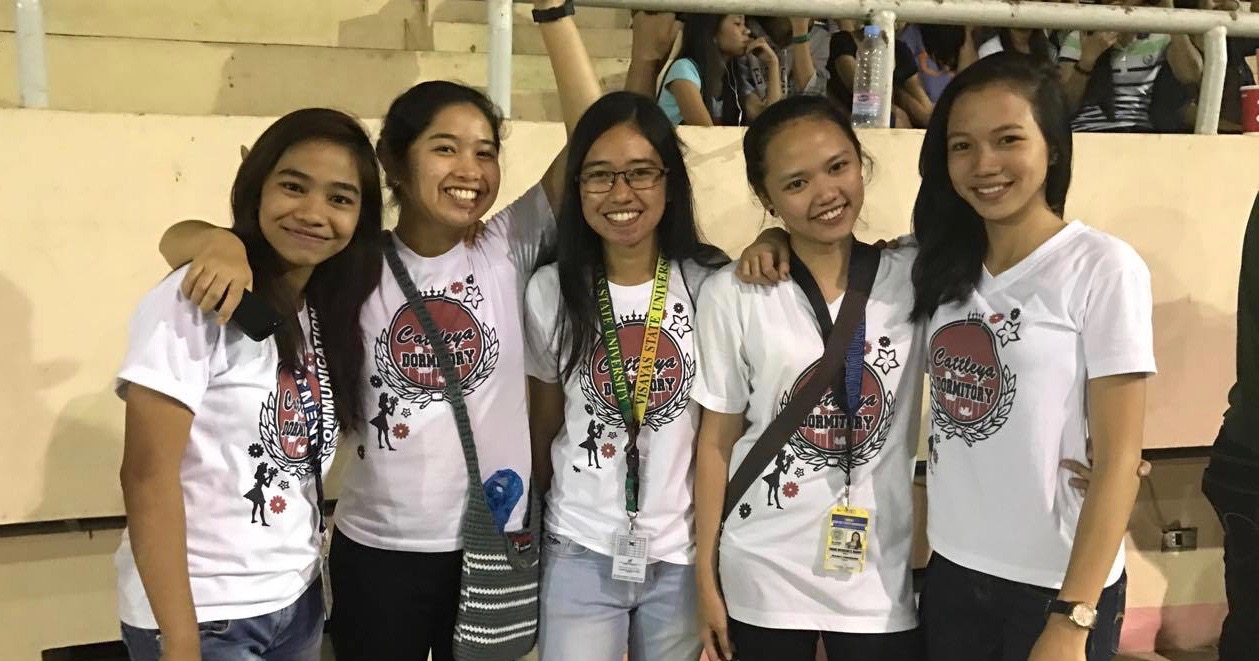 Contenders from the Cattleya Ladies' Dormitory at VSU made history after beating more than 40 teams from 21 participating student dormitories in the annual University Inter-Dormitory Service Body (UISB) Quiz Show, at the VSU Gymnatorium, February 4.
Team Cattleya members Niña Camille C. Remulta, BS in Chemistry junior, Cristilita E. Boco, BS in Development Communication (DevComm) junior, Maria Eleanor T. Beyong, BS in Agribusiness sophomore, Mariane P. Mata, Doctor in Veterinary Medicine sophomore, and Shane Mejoisah S. Ramos, BS in DevComm sophomore, won in a four-round general quiz show.
The girls said they mixed tactics with a leap of faith.
"We tried our best not to leave any blank. We made sure that we discussed our answers within the given time and within our capabilities. Sometimes in the quiz show, we followed our instincts. We played and enjoyed the game," said Remulta. She recalled telling her teammates, "if the championship is for us, it is for us."
Ramos, on the other hand, owed their success to paying attention to current events.
"It pays to read and watch the news. It helped us catch up [against Team Mahogany] and beat them in the end," said Ramos. Team Cattleya was the only one that answered a question related to current events in the final round.
The Quiz Show questions were based on natural sciences including chemistry, physics, and biology, as well as mathematics, computer science, and general knowledge.
The elimination round strained the top 26 teams to the moderate round. Ten teams finally made it it to the difficult round, and only six made it to the final brain battle including teams from the Coconut Men's Dorm, Ilang-ilang Ladies' Dorm, Mulberry Men's Dorm, Zea Mays Men's Dorm, Mahogany Men's Dorm, and Cattleya Ladies' Dorm.
The Zea Mays team landed in the third place after breaking the tie with teams from Ilang Ilang and Mulberry. Team Mahogany got to the second spot after Cattleya outperformed them in another tie-breaking round.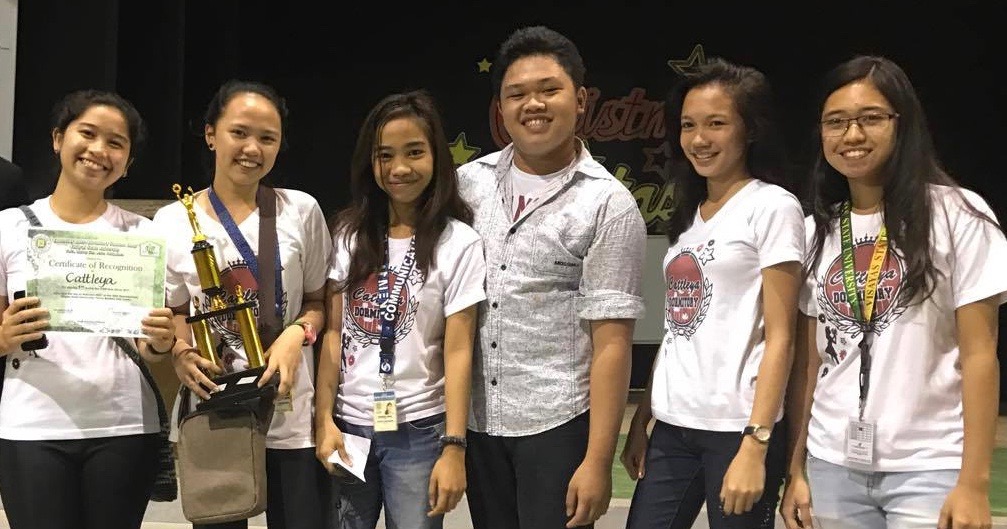 In photo: (from left to right) Remulta, Ramos, Boco, Beyong and Mata received their prizes
"This event is mostly dominated by men and [ever since] they had always brought home the championship. I guess this time, the challenges favored us and we're so happy that we've made history," said Boco.
The best part of the competition for Boco was the support they received from their fellow Cattleyans. "Their cheers motivated us until the final round to prove that the ladies can beat anyone," quipped Boco.
Team Cattleya received a trophy, certificate, and a cash prize of P500.00. Junalyn Palco, Cattleya Ladies Dorm adviser said the results made all Cattleyans happy and proud. Acting as a big sister to the ladies, she left a short advice for them to continuously do good in their studies.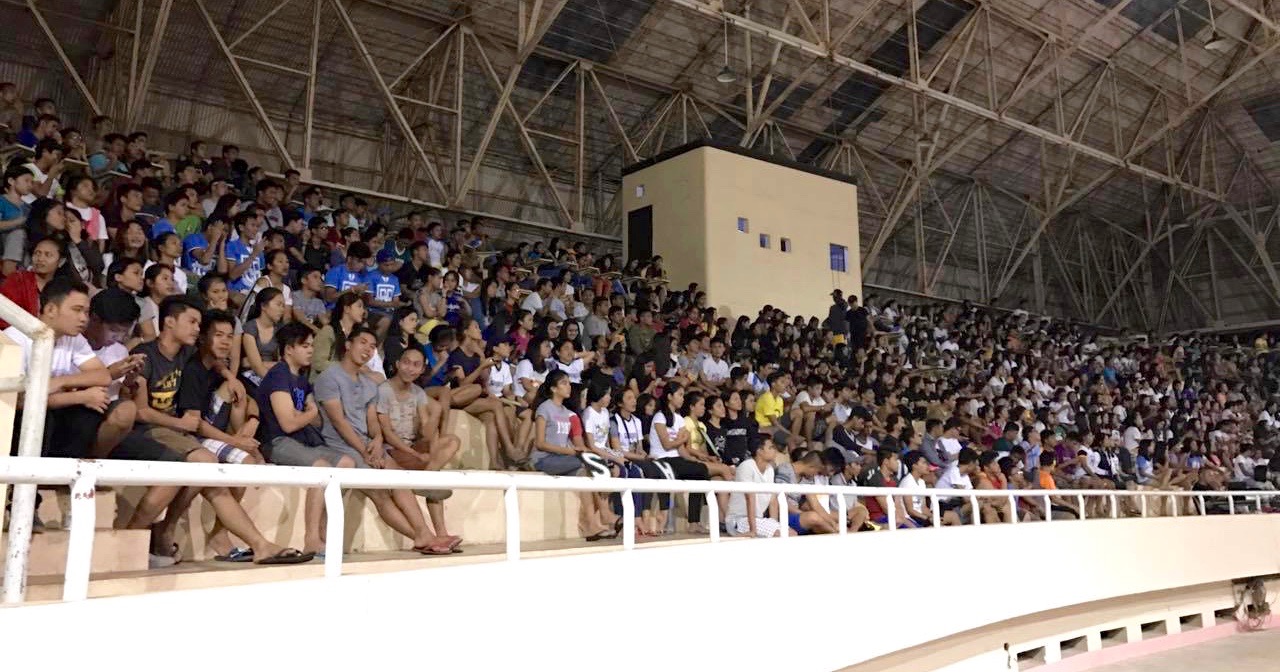 In photo: Full house at VSU Gymnatorium during the UISB Quiz Show