VSU athletes join EV team in nat'l SCUAA in Batangas
Details

Written by AGESarmiento

Published: 20 February 2017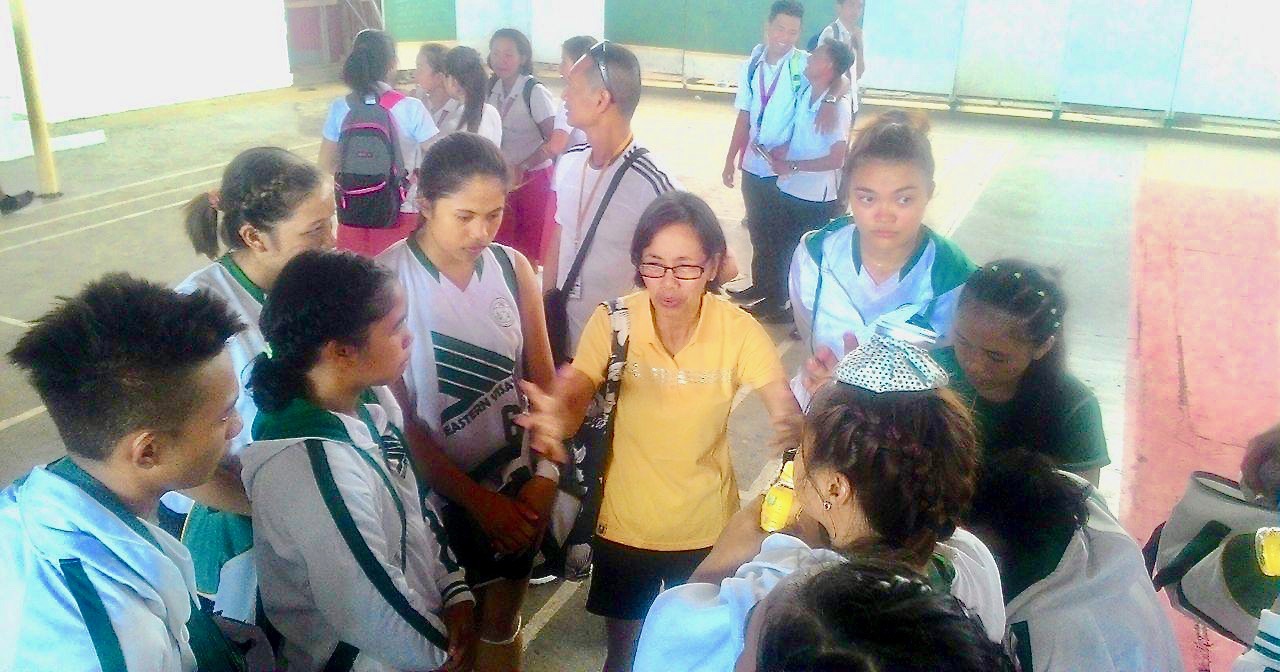 Some 28 students, 5 coaches, and 6 officials from VSU arrived at the Batangas State University (BSU) in Batangas City to represent Region 8 in the 2017 State Colleges and Universities Athletics Association (SCUAA) National Olympics, February 19-25.
VSU is among the ten schools in the region to complete the delegation of Philippine Association of State Universities and Colleges (PASUC) Region 8 to the SCUAA National Olympics in Batangas City this year. VSU Team left for the venue last Saturday.
The national event officially opened yesterday, February 19 with more than 7,000 student athletes from 112 schools in 17 regions in the country.
The student athletes from VSU were chosen to represent Eastern Visayas based on their performances in the regional SCUAA games in October 2016. Those who won gold or silver medals were chosen to constitute the Region 8 team.
"We took our preparation for the national SCUAA to a different level," said John Carlos Boyles, a BS in Animal Science sophomore student who will compete in the Athletics Men event, in a phone interview.
They practiced more during their free time to polish their performance and "to avoid the mistakes [we] made in the regionals," Boyles said.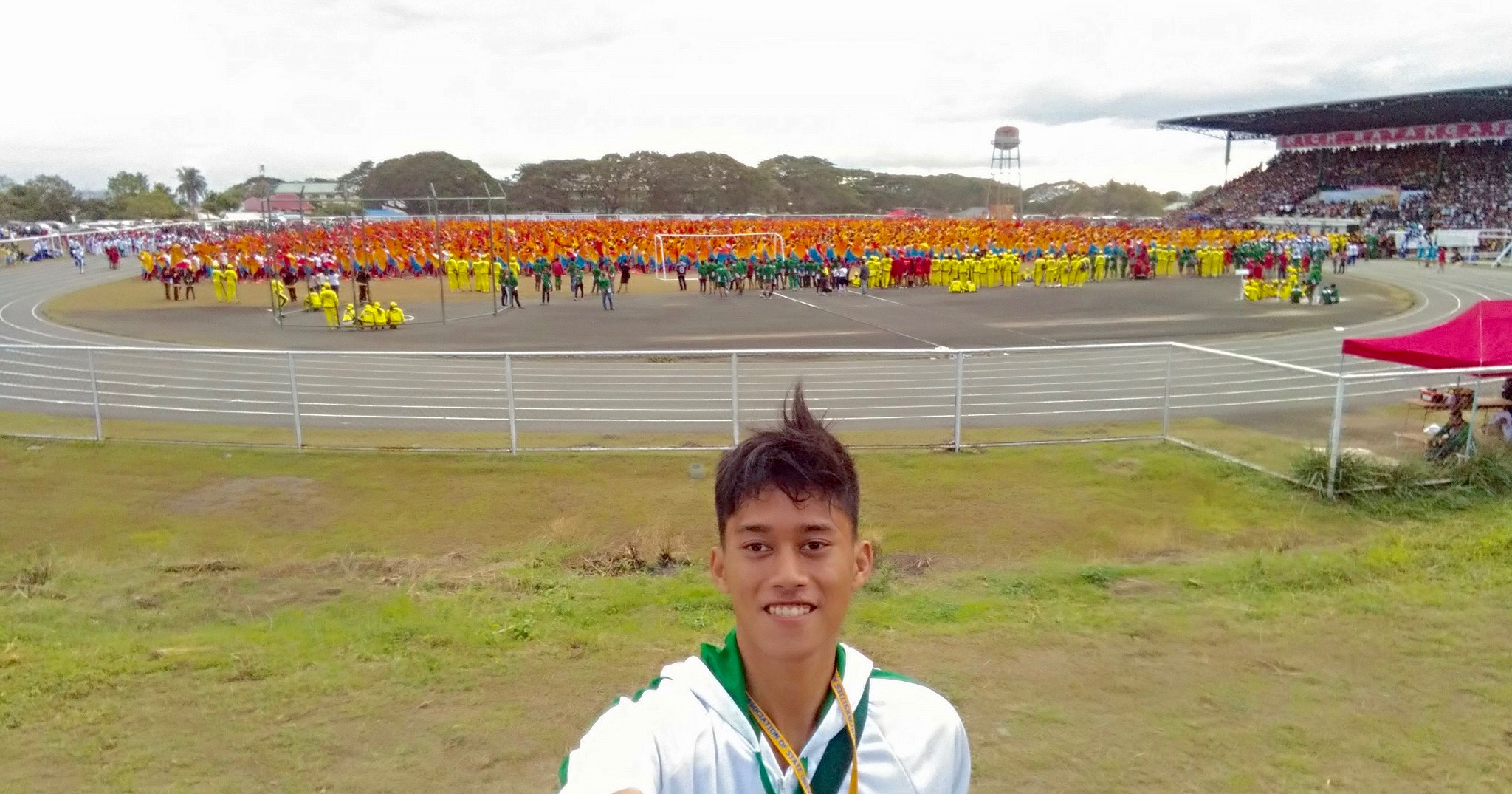 Here are the athletes of #TeamVSU who are aiming to conquer the SCUAA National Olympics:
Coaches:
Mr. EdilbertoArtiga Jr., Badminton Women
Ms. Mary Jane Sapan, Chess Women
Mr. Bryan Gapasin, Lawn Tennis Women
Mr. Andrew Mazo, Swimming Men
Mr. Pee Jay Montero, Volleyball Women
Mr. Marvin Bornias, Volleybal Women
Student Athletes:
Chavez, Marvie Keir, Basketball Men
Daclag, Faustino Sam, Basketball Men
Declaro, Jesriel, Athletics (Track) Men
Boyles, John Carlos, Athletics (Track) Men
Ollave, Rodith, Athletics (Track) Women
Molina, Jossete, Athletics (Track) Women
Tapang, Jonnel Dominique, Badminton Men
Caparas, Maria Regine, Badminton Women
Retuya, Marigold, Badminton Women
Gopio, Joyce Marie, Chess Women
Pedrera, Hilda, Chess Women
Pojas, Catherine, Chess Women
Dasia, Elma, Lawn Tennis Women
Tagalog, Maria Theresa, Lawn Tennis Women
Escoton Kim, Lawn Tennis Women
Bocal, Angelito, Swimming Men
Lagitao, Jerrel Anne, Swimming Women
Nayre, Neil, Table Tennis Men
Pizon, Frances Mae, Softball
Notarte, Elbert, Taekwondo Men Poomsae
Gonzaga, Cheryl, Taekwondo Women Poomsae
Berdos, Jinica Kyre, Volleyball Women
Bustrillo, Analou, Volleyball Women
Dargantes, Demelyn, Volleyball Women
Lerios, Ma. Alliona, Volleyball Women
Minoza, Diana Dawn, Volleyball Women
Quindao, Kate Cyra, Volleyball Women
Villamente, Chenue, Volleyball Women
Dr. Aleli Viollocino, VSU's Sports Director and Wellness and Nutrition Officer of PASUC 8, wishes the best for VSU athletes and coaches.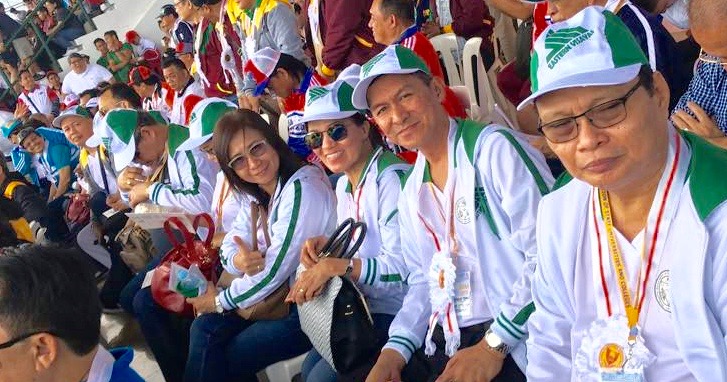 Earlier this morning, Eastern Visayas Volleyball Women's Team, composed of seven VSU athletes won against the Davao team in the first game.