ABS-CBN, PACE bring Pinoy Media Congress to VSU
Details

Written by Kim Roca

Published: 20 February 2017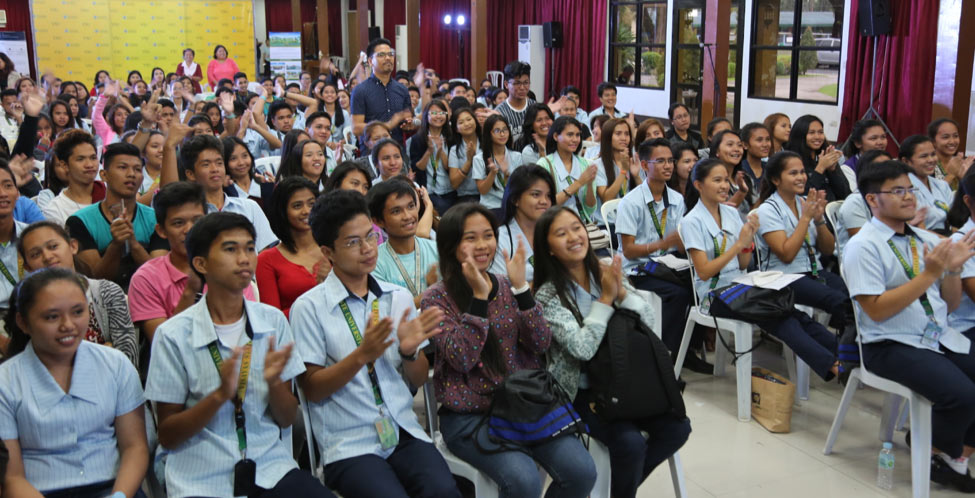 For the first time in 11 years, ABS-CBN, one of Philippines' biggest broadcast networks, and the Philippine Association of Communication Educators (PACE) brought the Pinoy Media Congress (PMC) to Visayas via satellite broadcast at the Visayas State University, February 16-17.
PMC is the biggest annual gathering of communication students and practitioners in the country.
More than 200 Development Communication and Senior High School students at VSU remotely participated in the the two-day congress held at St. Mary's College, Quezon City. They heard the lectures from renowned journalists and TV personalities via livestream, and participated in the open forum real time.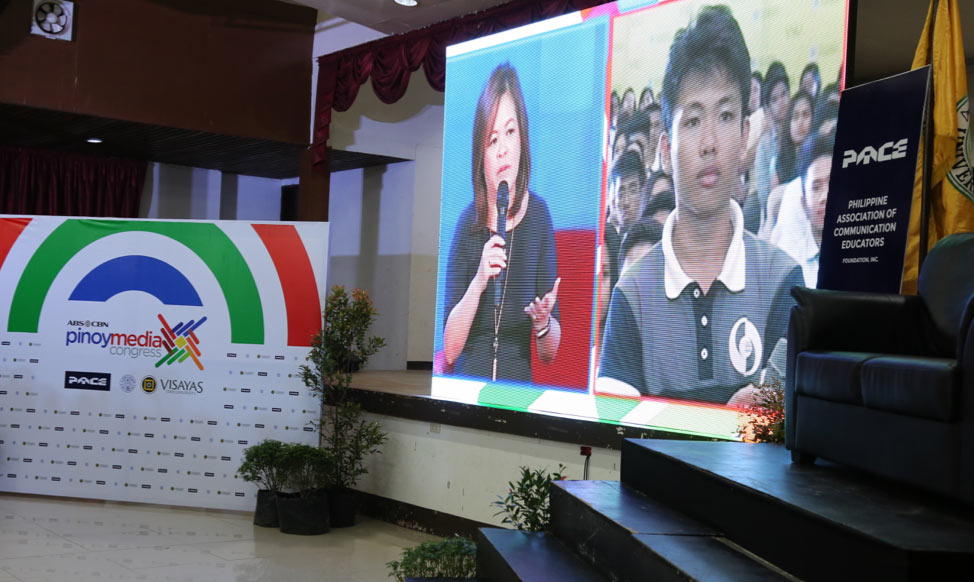 VSU is the first university that hosted the livestreaming of PMC.
With the theme Media and Information Literacy: Understanding media in today's changing society, this year's PMC highlighted the importance of media information literacy amidst the proliferation of fake news and online trolls in social media.
Here are insights and reflections of some VSU delegates on the 11th Pinoy Media Congress.
"In discerning fake news, more than just reading the headline, you really have to read the content thoroughly and assure that it is from a credible source." -Laurence Dawal, Grade 11
"As a student and a netizen, we must use our voices responsibly in the social media and help stop the spread of fake news." -Cornell Anthony Tudio, Grade 11
"PMC allowed us to have a grasp on how a television network like ABS-CBN adapts to the digital age and how they use modern technology to their advantage. By using other platforms such as social media, the network is able to reach out to more audience." -Hanna Joyce Macawili, BS in Development Communication 2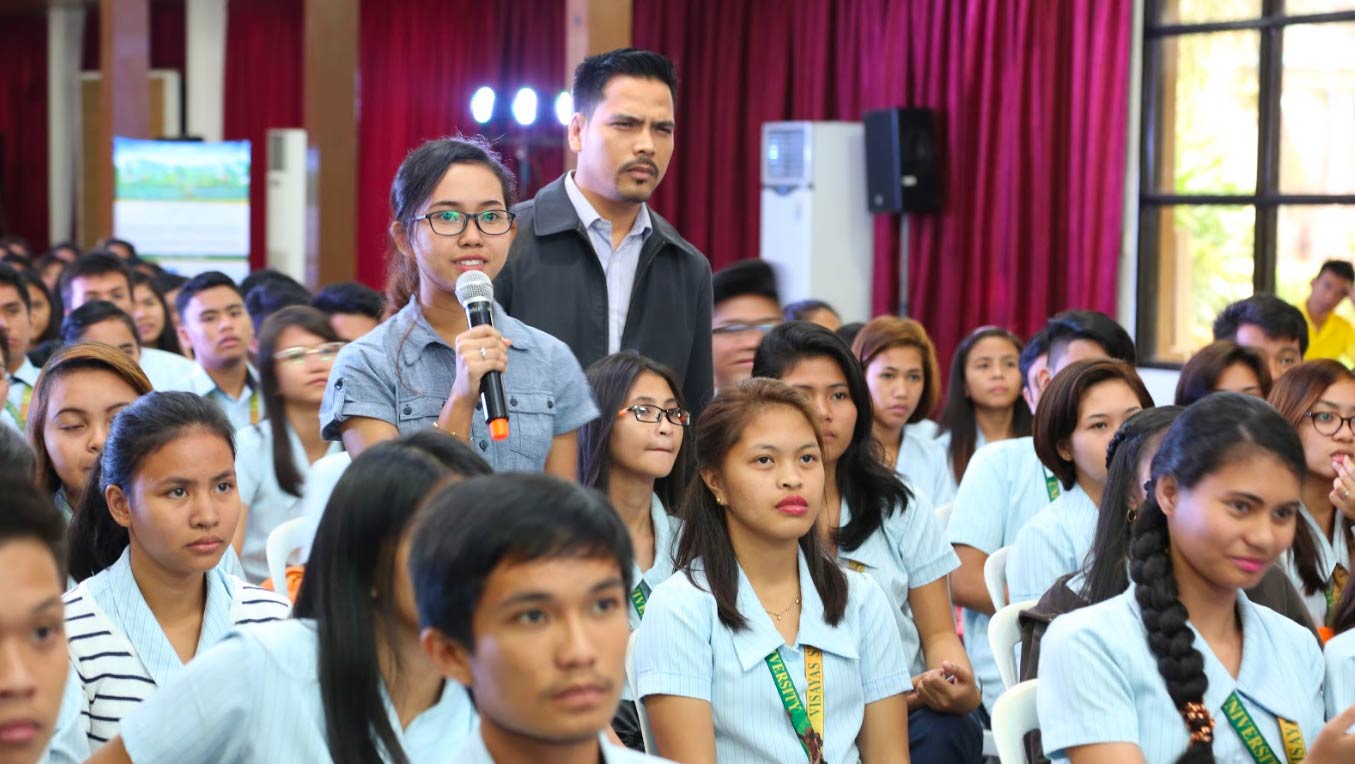 "We should think first before sharing something that we see online. We have to be responsible for what we share or post in the social media as it may influence other people." -Laralyn Edar, Grade 11
"As a youth, we have to get involved and take part in reporting relevant events happening in our community. We should be more vigilant in facing the current social media crisis." -Roxanne Dadula, Grade 11
"As a student, you have to be a responsible social media user. Don't just post or tweet. You also have to create content that will spark sensible discussions and impart knowledge among other netizens. " -Erwin Ugay, BS in Development Communication 3
"It has been a fun and educational experience. Besides sharing insights on media literacy, PMC's speakers were also generous enough to give us tips and advice that will enhance our communication skills." -Margraf von Jean G. Eslopor, Grade 11
"Campus journalism can be an effective way to promote media information literacy in school. For communication students and practitioners, when faced with fake news, we wonder "How can anyone not see that this is fake?". It is because there's a knowledge gap. Who can better fill that in than us--campus journalists and communicators?" -Prince Darius Lina, BSDevCom-3, AMARANTH Executive Editor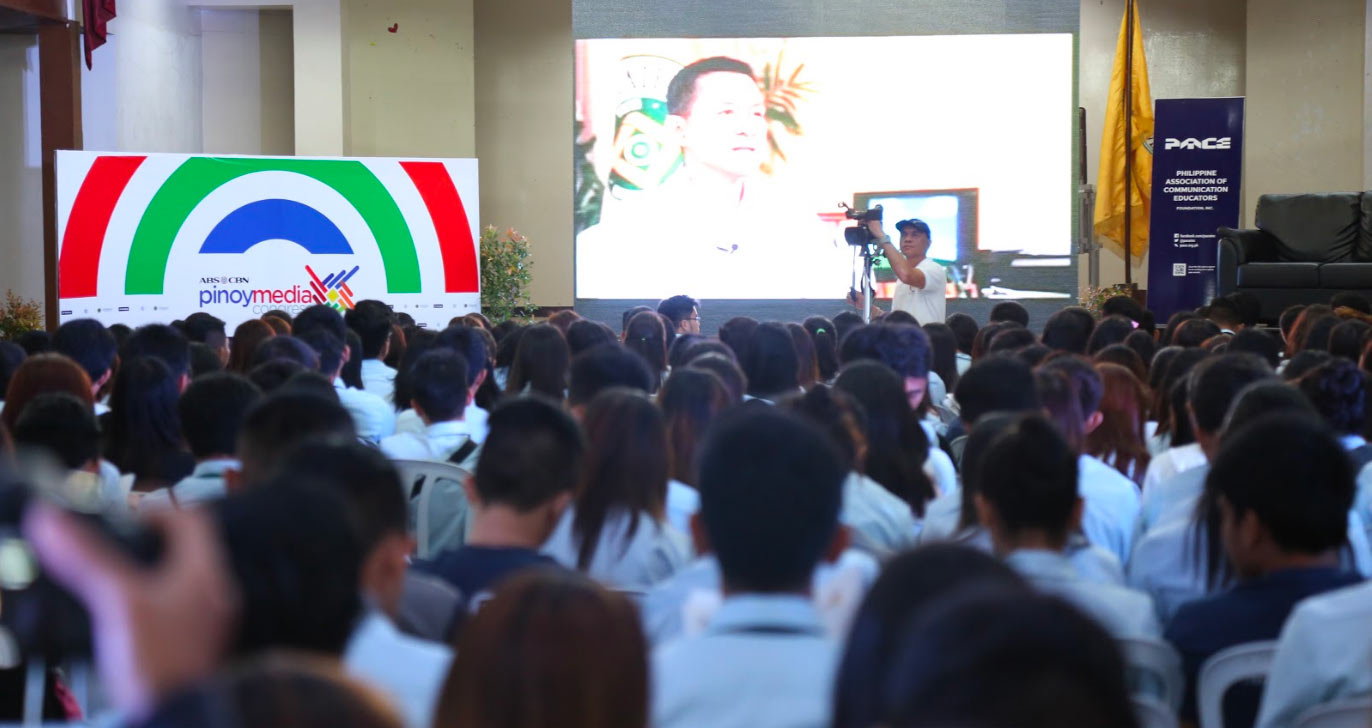 The Pinoy Media Congress is the biggest and the longest-running annual gathering of communication educators and students, experts, and media practitioners in the Philippines. It serves as a venue for interaction and exchange of ideas among future media practitioners and seasoned media personalities in the country.