PhilRootcrops celebrates 40 years in R&D
Details

Written by ELTBestil

Published: 22 March 2017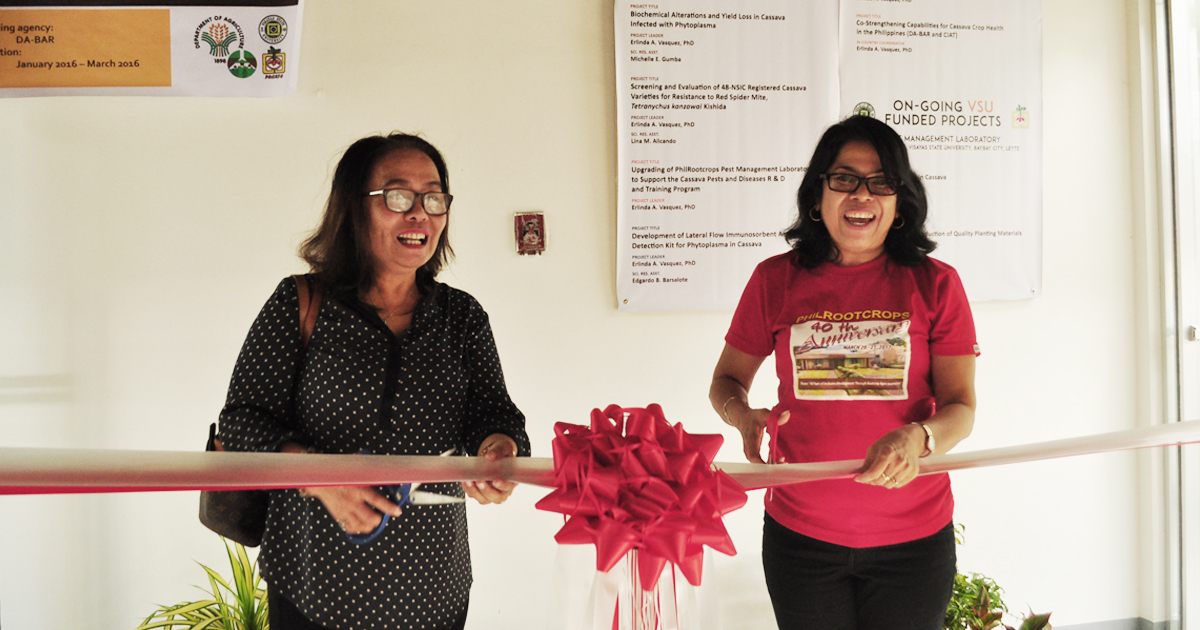 Forty years ago today, the Philippine Root Crops Research and Training Center (PhilRootcrops) was formally established at VSU through Presidential Decree 1107.
Root crop farmers and processors, the agency's partners, and researchers gathered at the PhilRootcrops headquarters at VSU to celebrate the Ruby anniversary of the country's lead agency in root crop research, development, and training, March 20-21.
Representatives from the Department of Agriculture-Agricultural Training Institute, Bureau of Agricultural Research (DA-BAR), and Department of Science and Technology-Philippine Council for Agriculture, Aquatic, and Natural Resources Research and Development graced the celebration.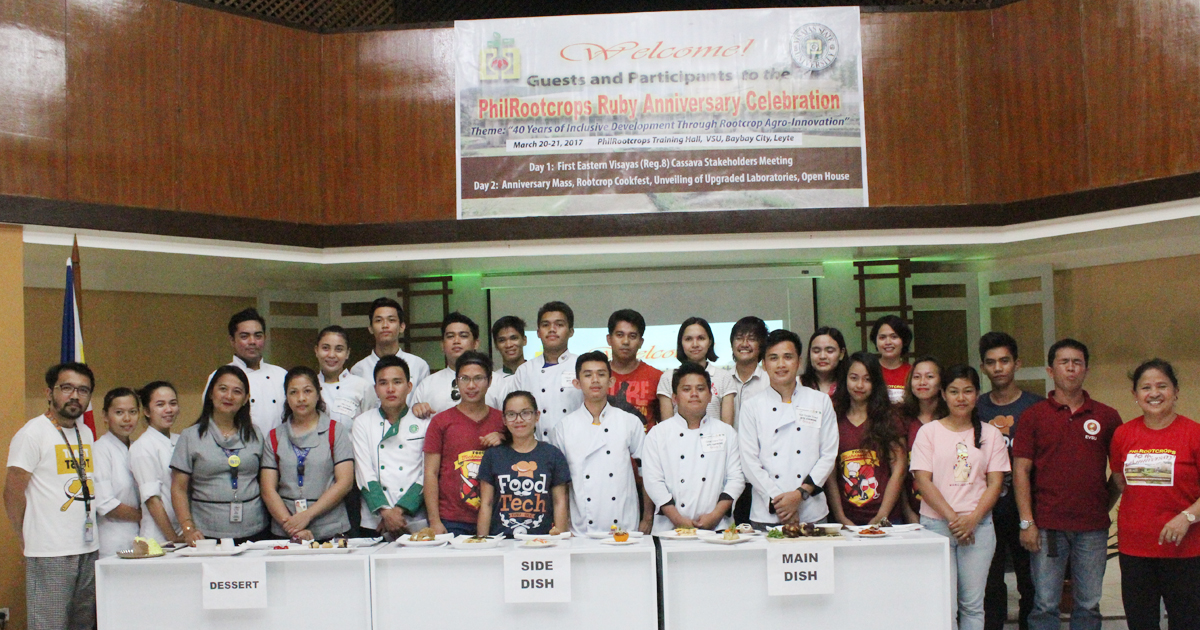 In a recorded video, former PhilRootcrops Executive Directors Dr. Marianito Villanueva and Dr. Emiliana Bernardo sent their anniversary greetings and wishes to the agency.
"I am very proud to be a part of this institution…I have heard so much about [the center and] I am happy for its accomplishments", said Dr. Bernardo.
Former VSU President Dr. Fernardo Bernardo also congratulated the institution in his recorded message and wished that PhilRootcrops will soon establish an extension center. PhilRootcrops should develop a strong arm for extension that will lead in the strategic development of the root crop industry in the country, Dr. Bernardo advised.
PhilRootcrops had been instrumental in the recovery and rehabilitation of super typhoon Yolanda (Haiyan) in 2013.
CGIAR, formerly the Consultative Group for International Agricultural Research, had recognized the efforts of PhilRootcrops, among other agencies, in establishing "sweet potato as a critical staple food base for disaster readiness."
New beginnings, ideas
The 40th anniversary celebration of PhilRootcrops saw the inauguration of the upgraded Pest Laboratory which was established under the auspices of DA-BAR.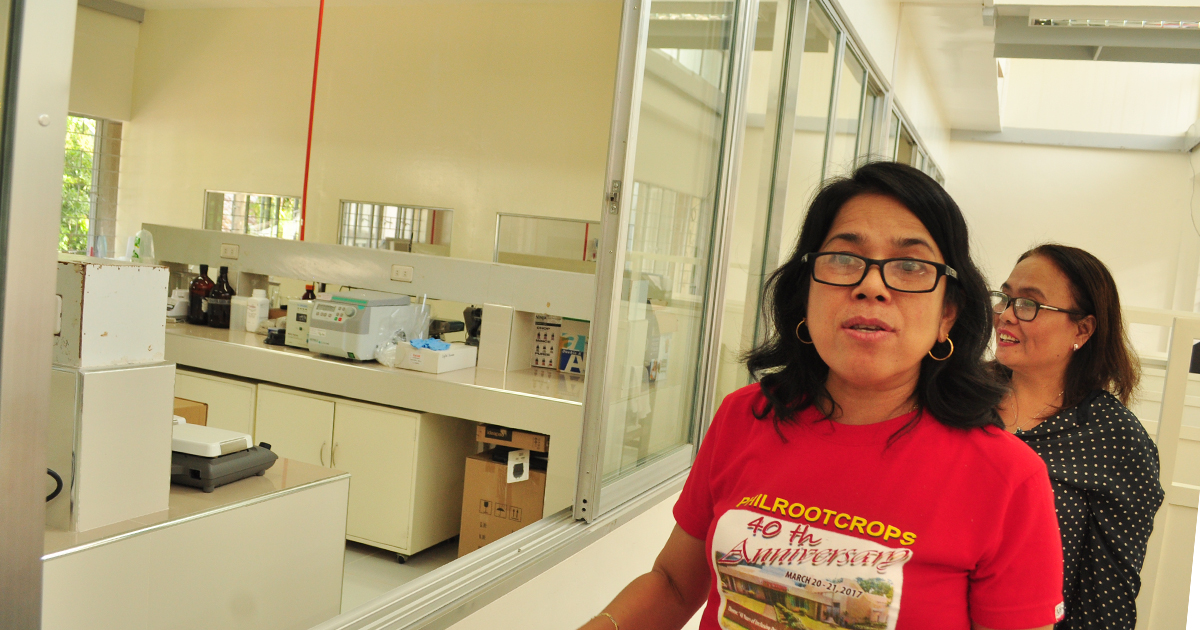 PhilRootcrops Executive Director Dr. Erlinda Vasquez and DA-BAR Representative Dr. Digna Sandoval unveiled the upgraded Pest Laboratory.
The celebration also brought in various ideas to add more value to root crops in a cooking competition among students from different schools in Baybay and Ormoc cities including STI, Western Leyte College, Eastern Visayas State University, and VSU.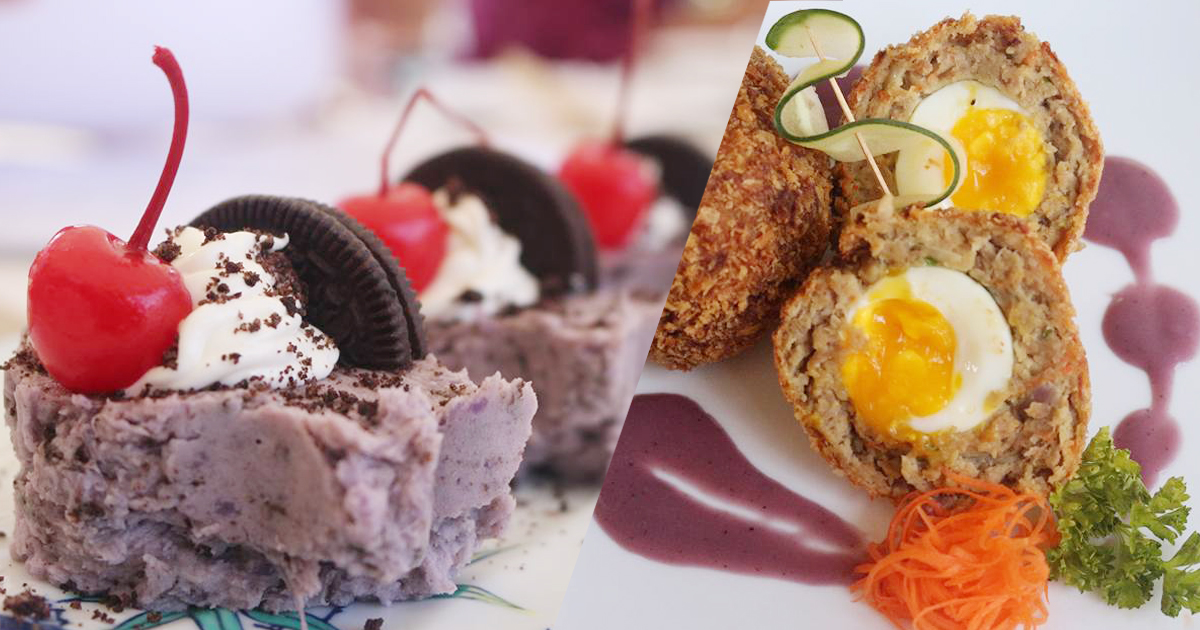 (Photos by Divina L. Villaber)
This year, PhilRootcrops organized the first-ever Eastern Visayas Cassava Stakeholders Meeting. Cassava planters, processors, and members of the private sector discussed the prospects for the cassava industry in the country.
National Cassava Focal Person Dr. Antonio Gerundio said there are about 15M Filipinos who eat cassava during breakfast and snacks instead of rice giving rise to a number of sellers of native cassava food products.
Besides food, cassava is used as raw material for feed, fuel, and other industrial products, said Gerundio as he enumerated the needed R&D support for cassava production and distribution in the country.
The Ruby anniversary celebration of PhilRootcrops is centered on "inclusive development through root crop agro-innovation."