VSU Civil, Ag. Eng'g programs undergo Washington Accord accreditation
Details

Written by Kim Roca

Published: 22 January 2018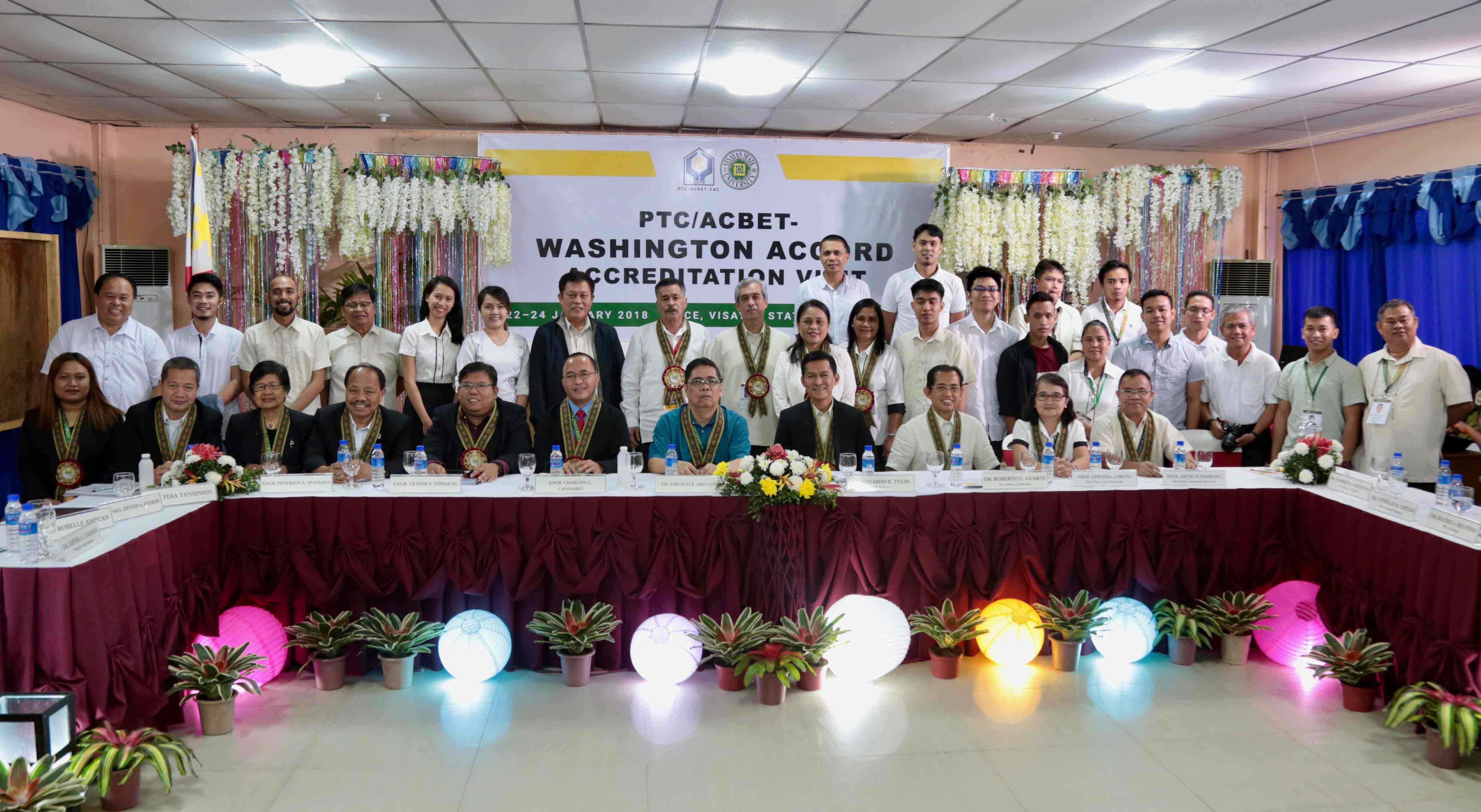 Visayas State University's (VSU) Civil and Agricultural Engineering programs will undergo a Philippine Technological Council - Accreditation and Certification Board for Engineering and Technology (PTC-ACBET) - Washington Accord Accreditation from January 22, to 24.
The PTC-ACBET supervises PTC's implementation of policies, procedures, and processes for the certification and accreditation of engineering programs.
Led by College of Engineering Dean Dr. Virgilio E. Abellana of the University of San Jose-Recoletos, the accreditation team will asses the two VSU engineering programs under nine (9) criteria including; Program Educational Objectives, Student Outcomes Students, Faculty and Support Staff, Curriculum, Facilities and Learning Environment, Leadership and Institutional Support, Extension Service, Community Service and Industry-Academe Linkage, and Continuous Quality Improvement.

Dr. Abellana will be joined by accreditation deputy team chair Engr. Charlito L. Canesares, members Dr. Marife L. Pesino, Engr. Mel Dennis A. Ferrer, Engr. Oliver S. Dimailig, and Ms. Robelle Ampuan. The Philippine Technological Council (PTC) officers to include PTC President Engr. Federico A. Monsada, Executive Director Dr. Lydia Tansinsin, Deputy Executive Director Engr. Mel Dennis A. Ferrer will also sit in the team of accreditors.

The PTC is the sole organization recognized by the Commission on Higher Education (CHED) to accredit engineering programs in the Philippines in accordance with international standards.

A Washington Accord-accredited Engineering Degree Program makes its graduates eligible to practice his profession in the international arena. Signatories of the Washington Accord grant (or recommend to the relevant national registration body, if different) graduates of each other's accredited programs the same recognition, rights and privileges as they grant to graduates of their own accredited programs.