VSU Grad School holds echo-seminar on Outcome-Based Education
Details

Written by Rhea Ogalesco

Published: 13 February 2018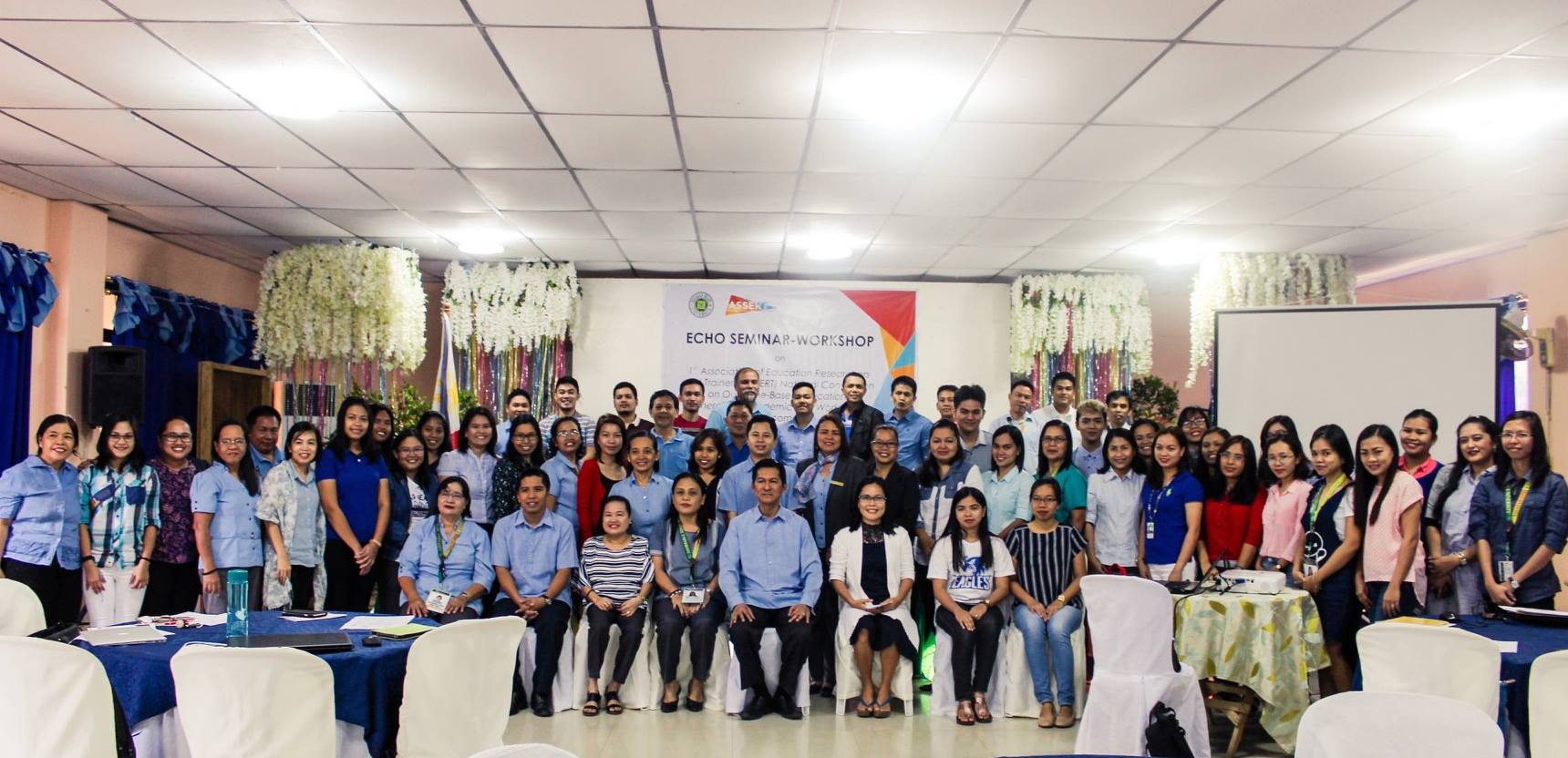 Visayas State University's Graduate School (VSU-GS) conducted an Echo-Seminar Workshop on the 1st Association of Education Researchers and Trainers (ASSERT) National Convention on Outcome-Based Education (OBE) held at the VSU Center for Continuing Education on February 7, 2018.
Dr. William Spady, a sociologist and the father of OBE, originally tackled the essence and power of a genuine OBE during the national convention held in Manila last November 28, 2017.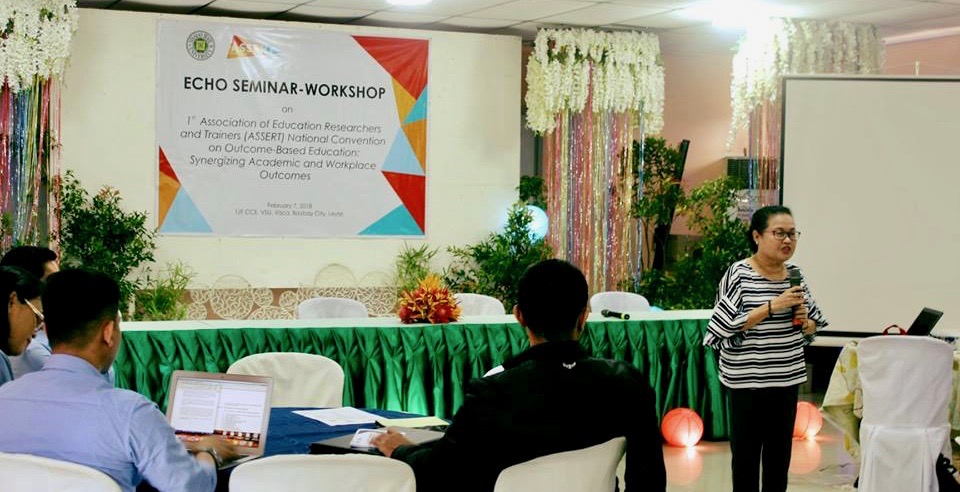 Graduate School Dean Dr. Anabella B. Tulin echoed and talked about these topics to more than 70 participants composed of VSU faculty. She emphasized that OBE is what students can actually do with what they know and have learned. This, according to the dean, is the tangible application of what has been learned in a classroom.
College of Education Secretary Dr. Marilyn N. Manaig echoed the topics on Triadic Lenses of Outcome-Based Education including: Theory, Practices & Administration, and the OBE in K to 12: Impetus for Continuous Improvement and Ability, originally discussed by Dr. Jonathan V. Macayan and Dr. Warren A. Ramos, respectively.
Department of Economics Head Dr. Moises Neil V. Seriño discussed the Linking of Academic and Industry Outcomes originally tackled by Patricia Joy P. Tolentino.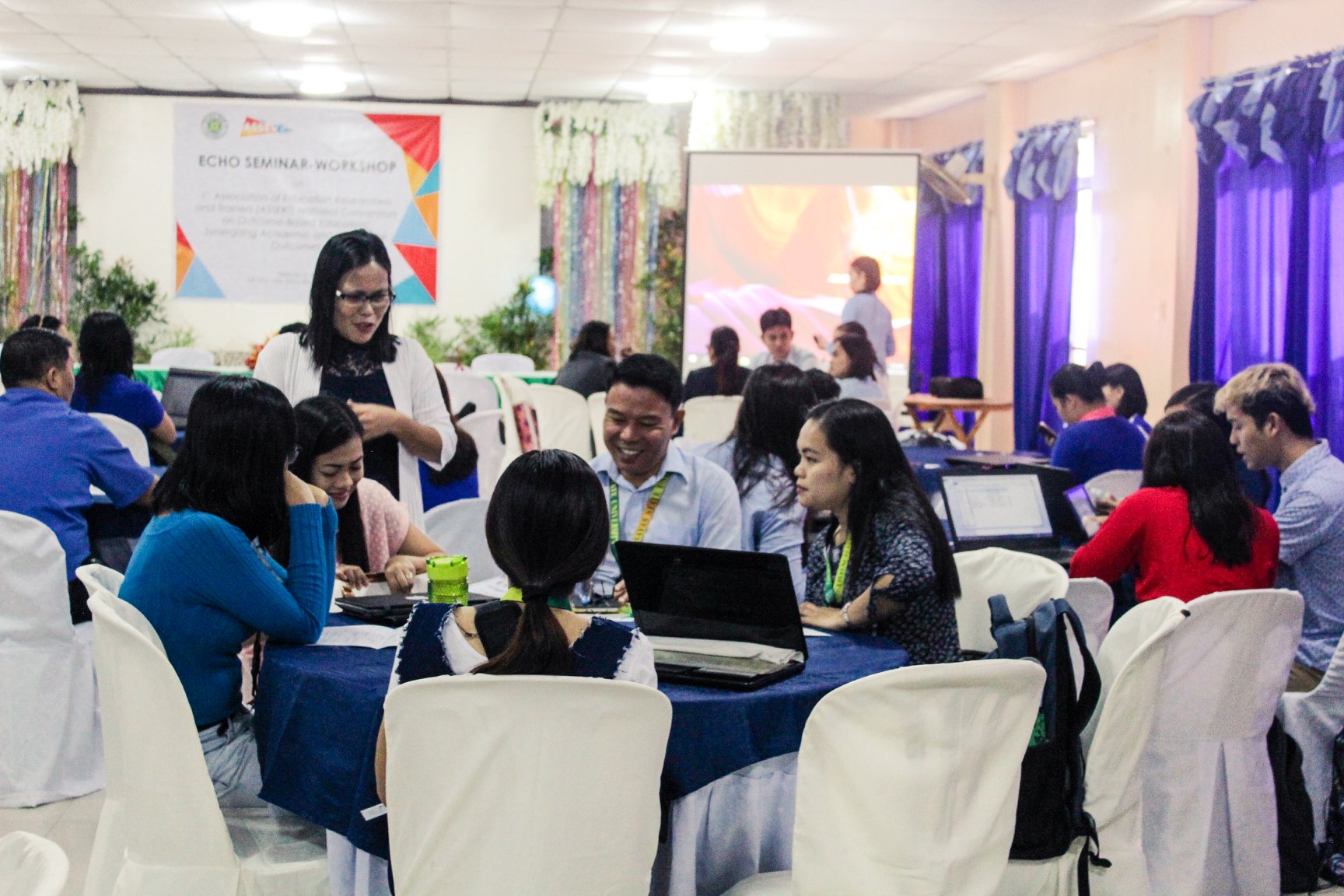 With the theme Synergizing Academic and Workplace Outcomes, the participants were oriented on the new Outcome-Based Education program. And were expected to reformulate their respective course syllabi compliant to the OBE guidelines.