Viscans bag award for flood prevention project pitch, to represent Ormoc in nat'l tilt
Details

Written by Margraf von Jean Eslopor

Published: 04 November 2019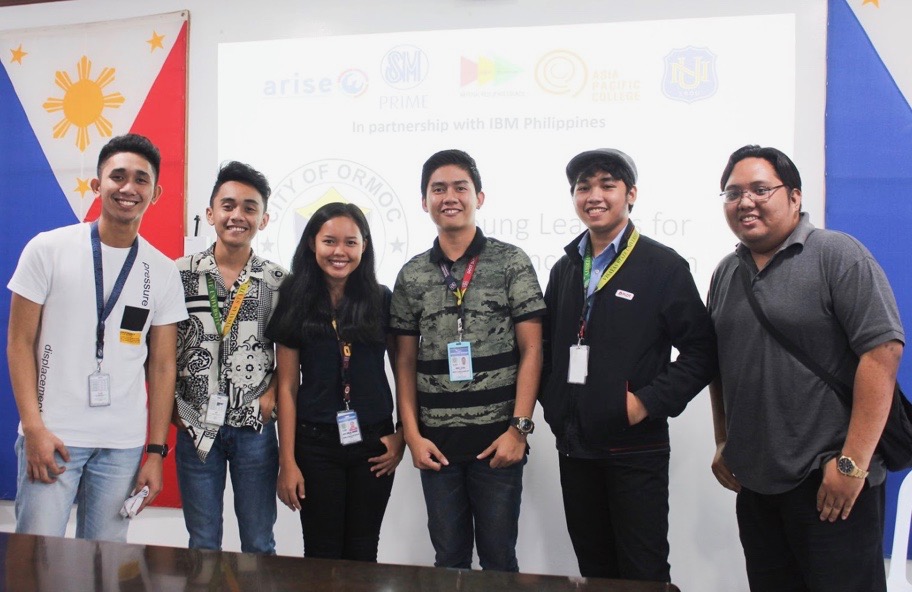 Visayas State University students bagged first place for their flood prevention concept dubbed as "Project D&D" in the 2019 Enterprise Design Thinking Competition held at Ormoc City on October 25, 2019.
Tagged as "Team Viscans", the group was composed of sophomore VSU students namely: Noah Glynn Alejandre (BS Computer Science), Dave Elizar (BS Agribusiness), Margraf von Jean Eslopor (BS Development Communication), Mary Rose Guimbal (BS Civil Engineering), and Jovin Sosmeña (BS Chemistry).
Project D&D, which stands for "Dikes and Diversion", aims to be utilized for flood prevention and provide an alternative use of floodwater.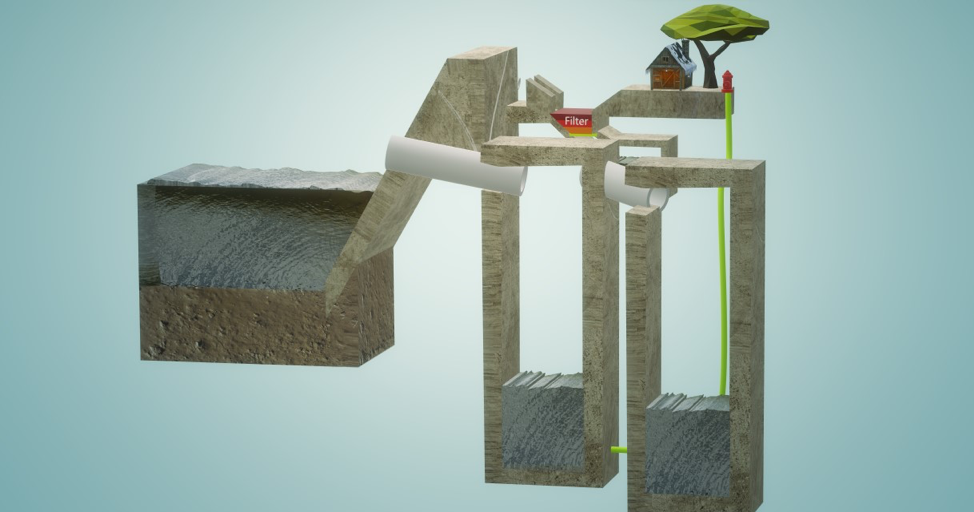 The concept showcased a modified concrete dike with two pipes that divert floodwater to an interconnected water reservoir. The reservoir may serve as storage and water source for fire hydrants, irrigation and even for consumption.
According to the panel composed of distinct Ormoc City personnel, the team's flood control project is new yet is feasible for the city. They also pointed out its uniqueness in exploring an alternative use of floodwater.
The local government unit of Ormoc, one of the main organizers of the event, applauded team Viscans for personally visiting their prospect site in Brgy. Liloan. A flood-prone area in the city where the team got their idea for the project.
These features, according to the panelists, were the few reasons why the concept outdid the other entries from the competition.
Jovin Sosmeña, a team member, shared why they chose to come up with a flood prevention project.
"We've come up with this idea [Project D&D] because of its probable impact on disaster resilience. It would also have a long-term benefit as it would help alleviate the water shortage in the community, aside from being a flood control structure, by acting as a water filtration setup," said Sosmeña
Team mentor Jomari Joseph Barerra, Department of Computer Science faculty, shared how proud he was with the team's performance in the competition.
"I am very proud of the team. I want to continue exploring what their individual strengths are. I will always look forward as to what they can achieve given that they will be forced to go out from their comfort zones," told Barerra.
VSU bested five (5) other competing teams from different universities in Ormoc City namely; (2) Eastern Visayas State University (EVSU), (2) STI, and AMA.
The ideation competition, in collaboration with LGU Ormoc and the National Resilience Council, was designed to gather young student leaders to showcase innovative ideas on disaster risk resilience that can be implemented in the city of Ormoc.
Team Viscans will represent Ormoc at the national level during the Top Young Leaders Forum to be held in SMX Convention Center, Pasay City, Manila on November 11 to 12, 2019.