PhilRootcrops showcases zero-waste processing for sweet potato in international congress
Details

Written by Christine Joy Guston

Published: 30 October 2019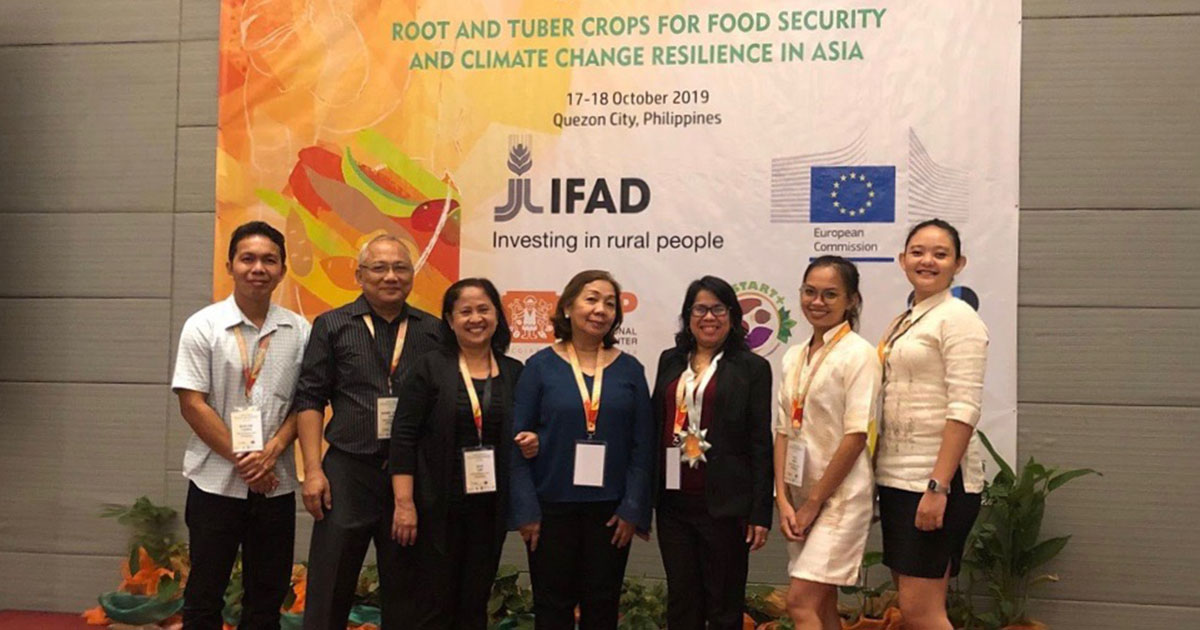 In an international congress on root and tuber crops, scientists from the Philippine Root Crops Research and Training Center (PhilRootcrops) based in Visayas State University presented an innovative case to process sweet potato, leaving nothing to waste.
Dr. Daniel Leslie Tan and Dr. Julie Diamante-Tan, both VSU full professors and scientists at PhilRootcrops, presented their work on the "Mechanized Zero-waste Processing System for Sweet potato" during the congress themed "Root and Tuber Crops (RTCs) for Food Security and Climate Change Resilience in Asia", held from October 17 to 18, 2019 at Luxent Hotel, Quezon City, Manila.
Their case showcased a low-cost portable vacuum fryer that utilizes peels and irregular cuts of sweet potato roots as raw materials to produce sweet potato flour and sweet potato wine.
Using a zero-waste system, the production consumes less energy, which eventually lowers its carbon footprint by utilizing its oil up to 15 times. As such, the conversion of the used oil into biodiesel is even possible.
It uses an ordinary water pump coupled with the water-jet ejector, instead of the expensive and high maintenance vacuum pump. Therefore, the cost of the machine is about half of the existing vacuum fryer in the local market, and its capacity is doubled.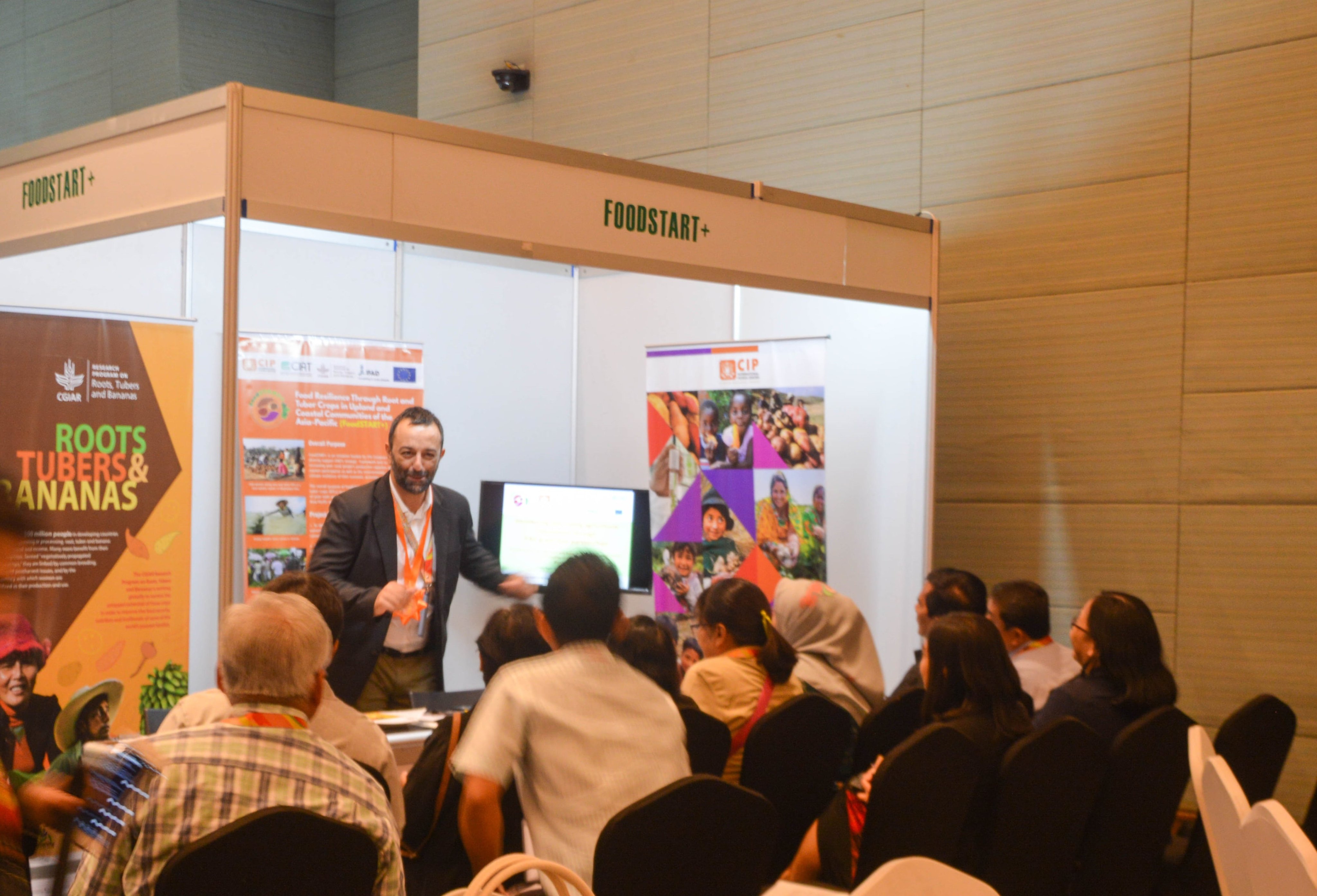 The International Potato Center (CIP) and Philippine Council for Agriculture, Aquatic and Natural Resources Research and Development of the Department of Science and Technology (DOST-PCAARRD) in collaboration with the Philippine Root Crop Research and Training Center (PhilRootcrops) of the Visayas State University (VSU), organized this R&D tilt on root and tuber crops or RTCs.
RTCs are nutrient-rich food crops, composed of versatile raw materials, considered as subsistence or "famine reserve crops" because it grows in a wide range of environments - including extreme climate conditions resulting in being resilience to climate change, said DOST-PCAARRD and CIP.
Thus, RTCs, particularly sweet potato, are very resilient and perishable as it evidently survived Super typhoon Yolanda's wrath, said Dr. Diego Naziri of CIP. Its stem and leaves above were ruined while the roots and crops underground were undamaged, he explained.
In his keynote message delivered by Undersecretary Cheryl Marie Natividad-Caballero during the event, Dr. William D. Dar, secretary of the Department of Agriculture (DA) highlighted RTCs significance in advancing the country's food security and climate-change resilience.
The two-day congress served as a platform for a productive and rational discussion on RTCs production, technologies, and problems in creating practical solutions and innovative strategies to be available in the market.

Hundreds of participants across Asia including India, Indonesia, Myanmar, Lao People's Democratic Republic, Indonesia, Pacific Islands, South Korea, Tonga, Vietnam, and the Philippines attended the event.
Representatives from Colombia, Kenya, and the United Kingdom were also present.
The congress also invited policy-makers, government agencies, nongovernment organizations and researchers to come together for further research and innovation, promotion of wide-spread awareness, and comprehensive understanding of the benefits of these crops to the general public and farmers.
The International Fund for Agricultural Development (IFAD) and the European Union (EU) supported the finances and expenses of the congress.
Dr. Erlinda Vasquez, Dr. Julieta Roa, Mr. Marlon Tambis, Ms. Lisa Arce and Ms.Guada Marie Babilonia of PhilRootcrops attended the event as well.