VSU President Edgardo Tulin is SEARCA Professorial Chair Awardee for AY 2017-18
Details

Written by Kim Kenneth Roca

Published: 24 March 2018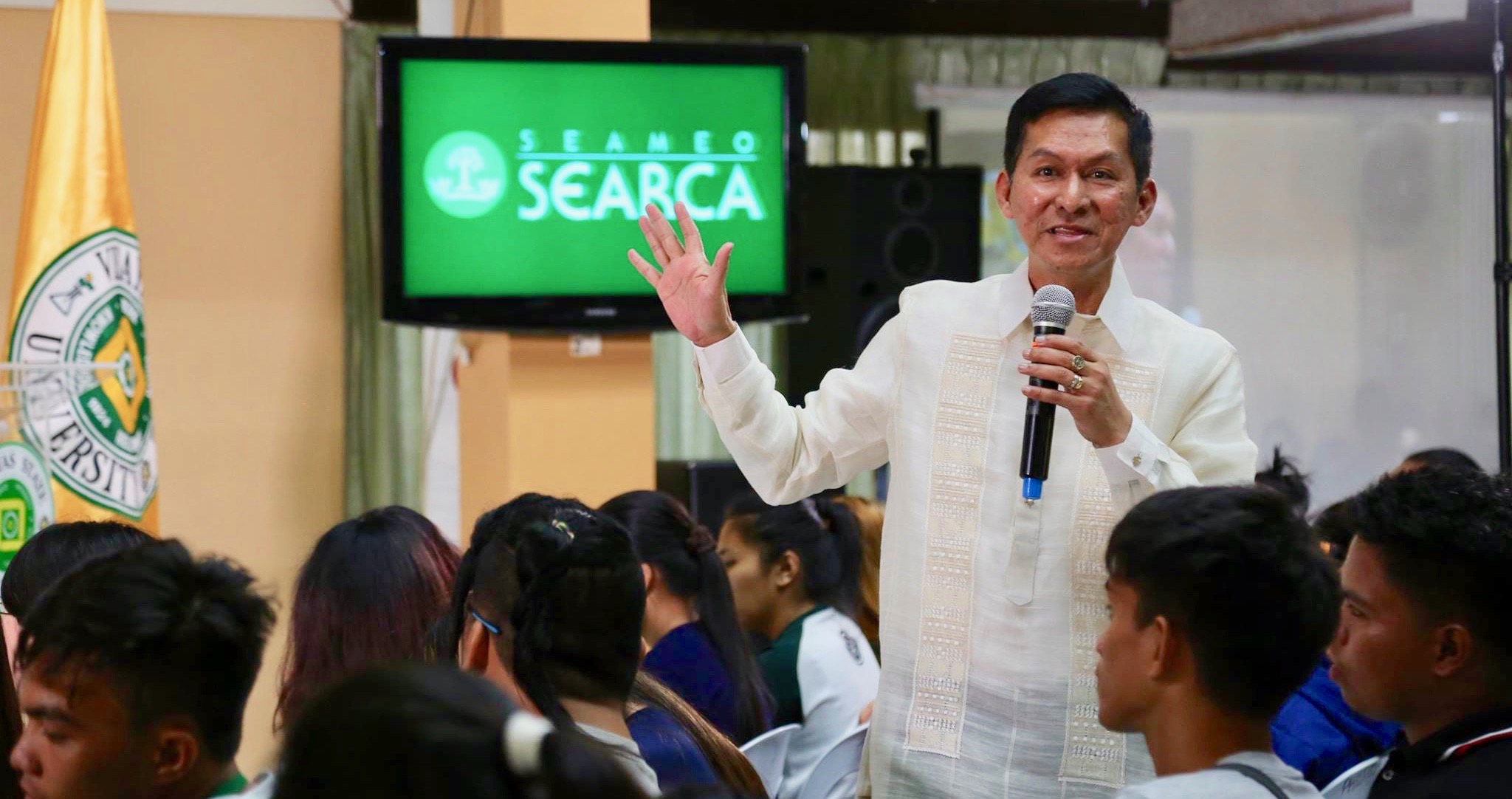 Dr. Edgardo E. Tulin, University Professor and President of the Visayas State University, is one of the latest awardees of the distinguished Professorial Chair Grant by the Southeast Asian Regional Center for Graduate Study and Research in Agriculture for academic year 2017- 2018.
SEARCA's Regional Professorial Chair is awarded 'to give due recognition to outstanding Southeast Asian experts who have championed Inclusive and Sustainable Agricultural and Rural Development (ISARD).'
The other awardees are Pablito M. Magdalitao of University of the Philippines Los Baños, Anuraga Jayanegara of Bogor Agricultural University (Indonesia), Shaufique Fahmi Sidique of Universiti Putra Malaysia, Rex Ferdinand M. Traifalgar of University of the Philippines Visayas, Casiana Blanca J. Villarino of University of the Philippines Diliman, and Vo Thanh Danh of Cantho University (Vietnam).
Dr. Edgardo Tulin is the third VSU professor to receive the award, after University Professor and Graduate School Dean Dr. Anabella Tulin (2013) and Professor and College of Agriculture and Food Science Dean Dr. Victor Asio (2015).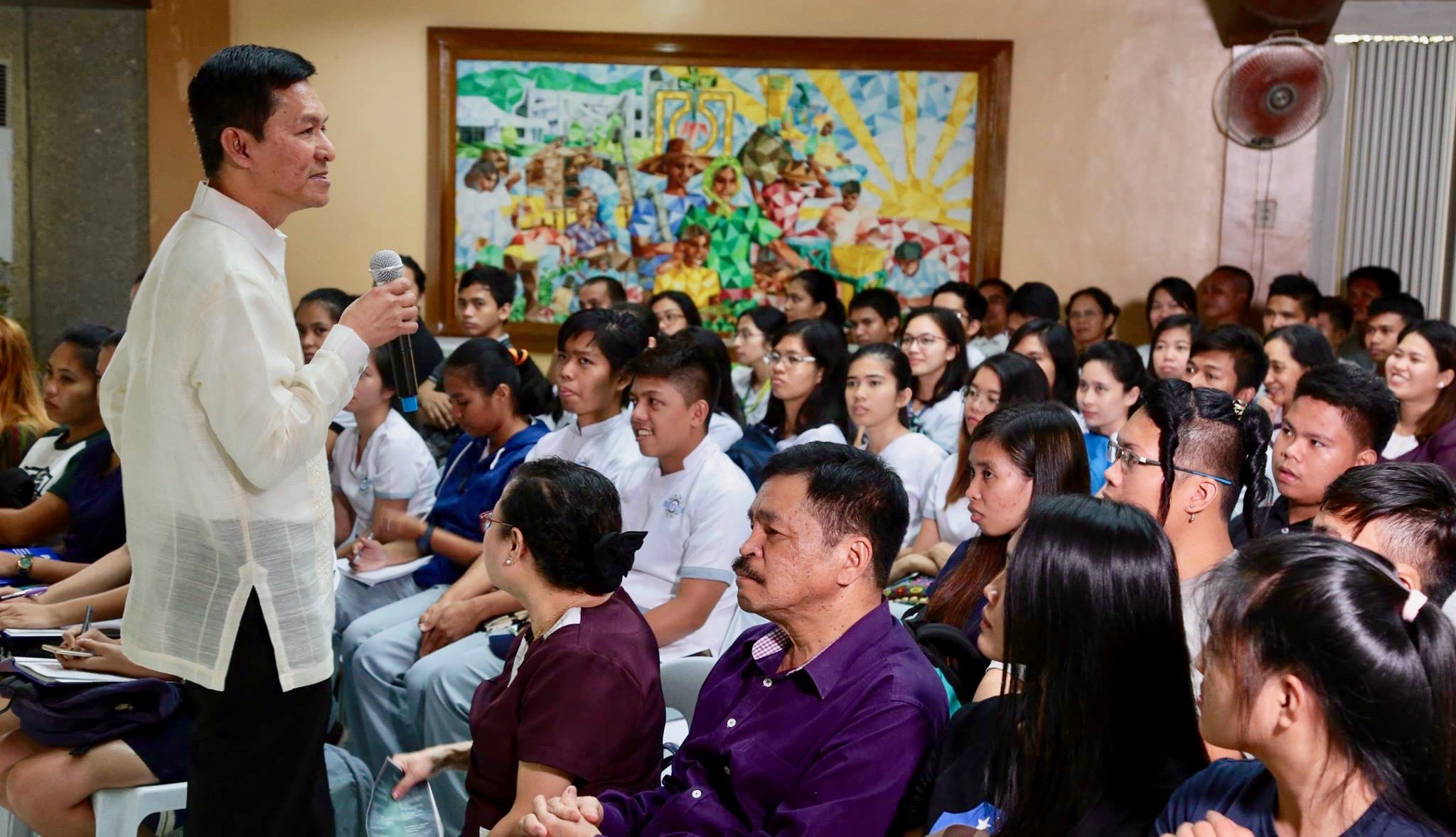 As chairholder, he delivered a professorial lecture on his research entitled "Microbial-induced mobilization of micronutrients in soil for increased yield and improved nutritional quality of sweet potato and purple yam" at the Philippine Rootcrops Research and Training Center (PhilRootcrops) at VSU on March 20.
Dr. Tulin shared how he came up with the study and its potential benefits not only to sweet potato and purple yam farmers but the whole root crops industry.
"The sweet potato and purple yam are two of the major root crops that have [actually] been a part of our lives…This study will potentially benefit not only the sweet potato and purple yam farmers but to other farmers as well," said Dr. Tulin.
During the lecture, he encouraged the audience composed of agriculture, biotech, biology, and graduate students to work on related research for their future studies.
"I am inspired by the young minds who are here [at the lecture]. I am grateful that you came here to know about the topic. And hopefully work something out, for your future work, in your thesis or your graduate studies," he said.
The two-phase project, according to Dr. Tulin, is funded by the Department of Agriculture-Biotech program. DA will adopt the results of the project as new technology.
"For Phase I, the department gave me five-million pesos to do the work and another five-million pesos for the second phase. Phase II is a field evaluation which I am currently working on. This [study] is the result of the first phase of the project. This highlights how we developed and isolated the microorganisms for micronutrient mobilization," he added.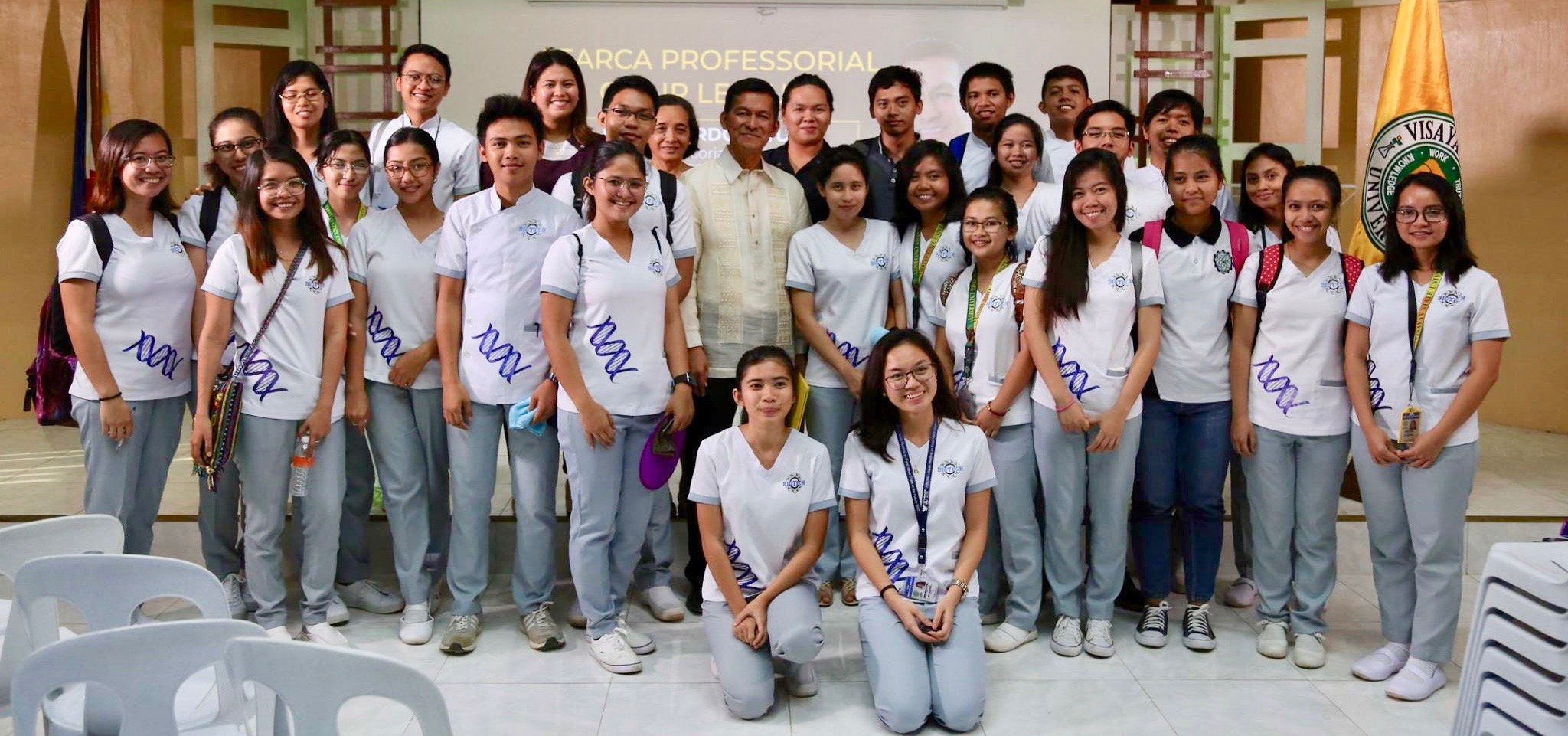 Aside from being the university president, Dr. Tulin spearheads the VSU Tuklas Lunas Center that serves as a research hub on natural products for drug development. The Department of Science and Technology-Philippine Council for Health Research and Development (DOST-PCHRD) identified VSU as the center for the Visayas in 2013.
The Southeast Asian Regional Center for Graduate Study and Research in Agriculture (SEARCA) is a non-profit organization who has been at the forefront of developing agriculture and development practitioners and experts within and outside of Southeast Asia. The Center has awarded SEARCA Regional Professorial Chairs to deserving individuals since academic year 2011-2012.