VSU athletes bag medals in Nat'l SCUAA
Details

Written by Sheila Lemos

Published: 21 March 2018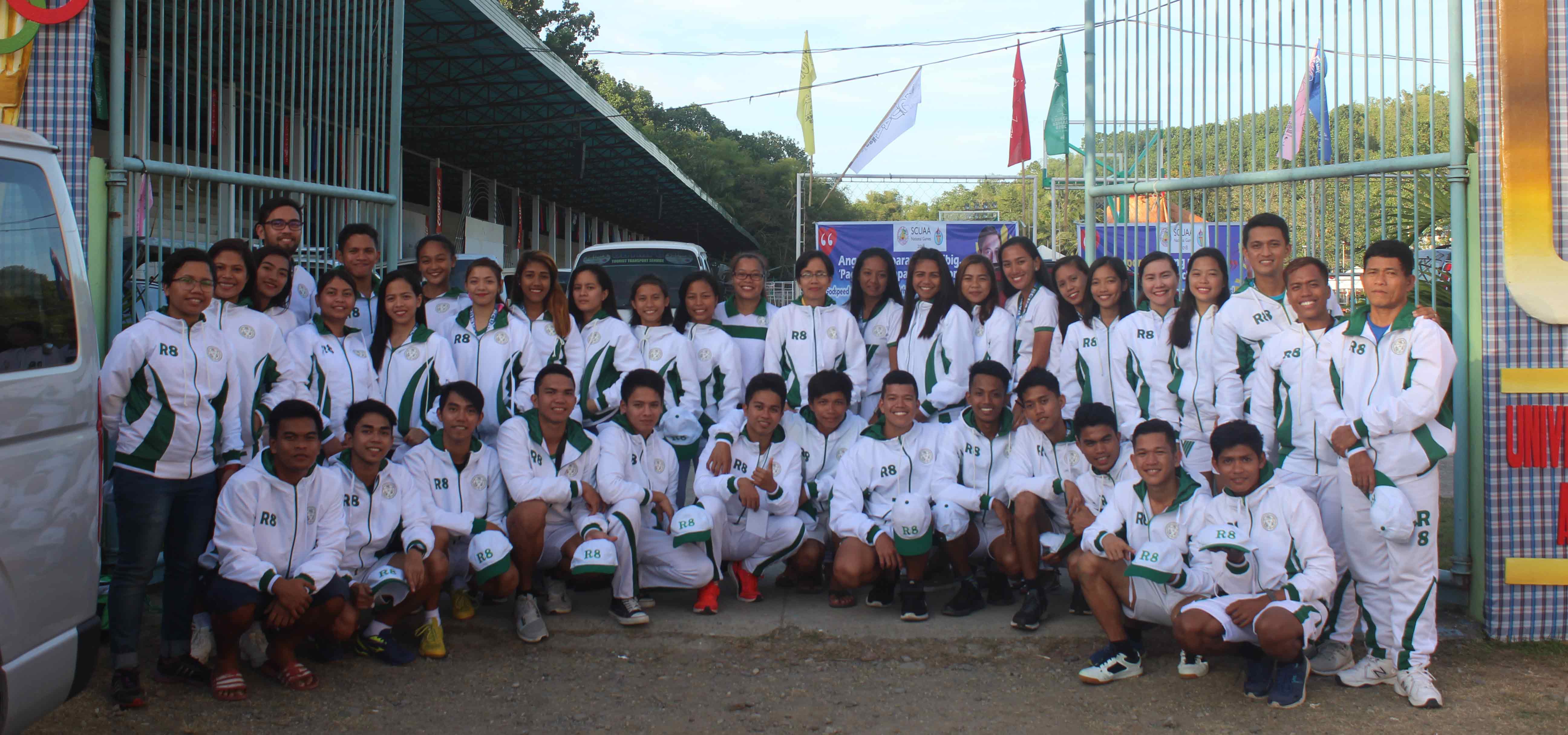 Visayas State University (VSU) athletes brought home a total of eight (8) medals in different sporting events during the recently concluded SCUAA National Games held from February 18-23, 2018 at the University of Antique.
Mr. Seth Coquia snatched a gold medal in the 3000-meter run while Mr. Melbert Notarte, Ms. Gladys Mae Germano and Ms. Cheryl Mae Gonzaga bagged gold medals for taekwondo-poomsae group.
Mr. Anthony Christian Conde, on the other hand, got a silver medal after Region 8's soccer team settled for second place after a close fight with Western Visayas, the host region and last year's defending champion for soccer/football. This is the first time in history of National SCUAA that Team Eastern Visayas qualified for the championship match.
Finally, bronze medals went to Ms. Jossete Molina for the 800-meter run, Ms. Cherry Gil Profetana for swimming and Mr. Mark Matthew Auguis for volleyball.
As bonus for the winners, all the medalists and their respective coaches are entitled to receive cash incentives coming from the Eastern Visayas Regional Board of the Philippine Association of State Universities and Colleges (PASUC). A cash incentive of Php 5,000 is given to athletes and coaches who will bring home a gold medal, Php 3,000 for every silver medal and Php 2,000 for every bronze medal. The cash incentive is applicable to every player whether their event is an individual or team sport.
National SCUAA Games now a biennial event
The National Governing Board of PASUC announced that the National SCUAA Games shall be held alternately with the National Culture and Arts Festival. In this case, there will be no National SCUAA Games next year but a National Culture and Arts Festival shall be held in lieu of this annual athletic event.
The National PASUC Board carried this decision as a way of practicing austerity measures as hosting two national events in a year is a very expensive endeavor.
The University of Southeastern Philippines (USEP) based in Davao City volunteered to be the next host of the National Culture and Arts Festival. Meanwhile, the next host of the National SCUAA Games to be held in year 2020 shall be announced on a later schedule by the National PASUC Board.
University of Antique as successful host
Dr. Aleli A. Villocino, the outgoing Director of the Institute of Human Kinetics (IHK) and the incoming Dean of the College of Education (CE), commended the University of Antique for their successful hosting of the National SCUAA Games. She also lamented the very challenging task of hosting the said event.
"It's so difficult to host a National SCUAA. University of Antique did its very best. They just hosted the Palarong Pambansa last year and their facilities were ready for another national sporting event. This year, they successfully hosted the National SCUAA", explained Dr. Villocino.
A total 6,613 athletes, coaches and officials coming from seventeen delegations came to the Province of Antique for the National SCUAA Games. This year's National SCUAA Games is anchored on the theme 'PASUC at 50: At the forefront of the global dynamics of public higher education".