CSC confers nat'l public service awards to PhilRootcrops Director, VICAARP
Details

Written by KPRoca

Published: 26 September 2017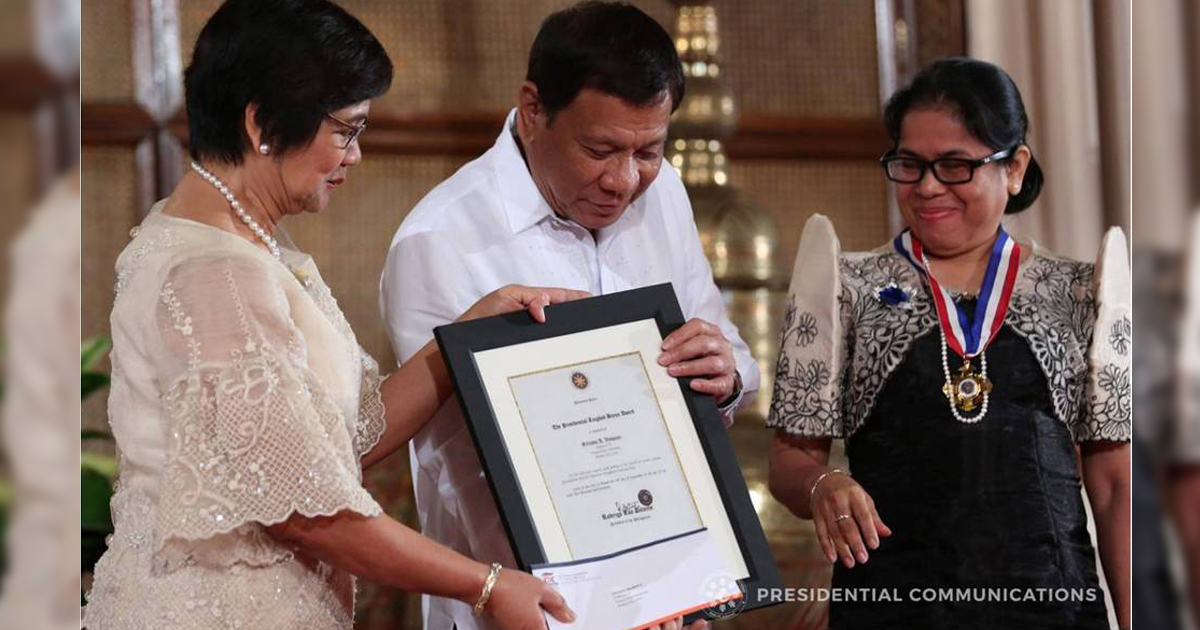 The Philippine Civil Service Commission (CSC) confers Dr. Erlinda Vasquez, director of the Philippine Root Crops Research and Training Center (PhilRootcrops) and VSU Professor, the Presidential Lingkod Bayan Award during the 2017 Outstanding Government Workers Conferment Ceremony at the Malacañan Palace, September 20.
This year, Dr. Vasquez is among the eight awardees to receive the highest national public service award by CSC as "Lingkod Bayani". The award is accorded to individuals or groups for their exceptional contribution that has a nationwide impact on public interest, security, and patrimony.
The PhilRootcrops Director was lauded for her "outstanding accomplishments in instruction, research, extension services, and production at the Visayas State University."
Dr. Vasquez's pest and disease management research on sweet potato and cassava helped produce high yields and quality crops that benefitted the rootcrop industry in the country, leading her to the award.
(Read:PhilRootcrops Director nominated for Presidential Lingkod Bayan Award)
Dr. Vasquez received a gold-gilded medallion, a plaque signed by the President of the Philippines, and a cash prize of P200,000.
The agricultural scientist is the fourth VSU official to receive the CSC award since 2014 after former VSU President Dr. Jose Bacusmo in 2016. VSU's College of Engineering Dean, Dr. Roberto C. Guarte, and incumbent VSU President, Dr. Edgardo E. Tulin, also received the award in 2015 and 2014, respectively.
The CSC also named the Visayas Consortium for Agriculture, Aquatic and Resources Program (ViCAARP) headed by Dr. Othello Capuno as one of the Pagasa Awardees – Group Category during the conferment ceremony.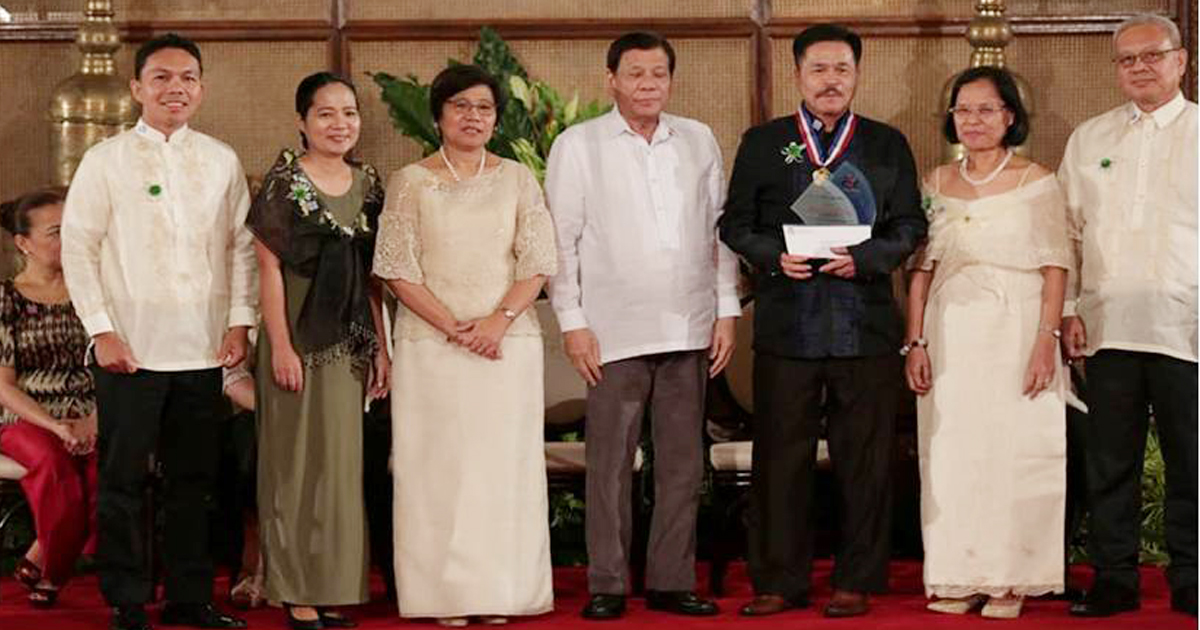 Photo by Dr. Ruffa Capuno
Dr. Othello Capuno, Dr. Lucia M. Borines, Dr. Francisco T. Dayap, Hazel Grace T. Taganas, and Marlon M. Tambis who constitute ViCAARP were honored for "being the driving force in the delivery of research and development services, technology transfer, and agricultural training to farmers in Eastern Visayas."
The consortium was recognized for its scientific interventions that led to the recognition of jackfruit as a high-value crop, providing people in Eastern Visayas with a profitable livelihood.
ViCAARP received a gold-gilded medallion, a plaque signed by the Chairperson of the Civil Service Commission, and a cash prize of P100,000.
The awards were presented by Philippine President Rodrigo Duterte himself, commending their hard work and dedication in public service.
"I want to congratulate all of you...Filipinos, men and women of goodwill who love their country," said President Duterte.
The Presidential Lingkod Bayan and CSC Pagasa awardees were selected by a committee headed by CSC Chairperson Alicia Dela Rosa-Bala.