VSU hails first 'Rainforest Hero' in 2018 Ugmad Awards
Details

Written by Kim Kenneth Roca

Published: 23 May 2018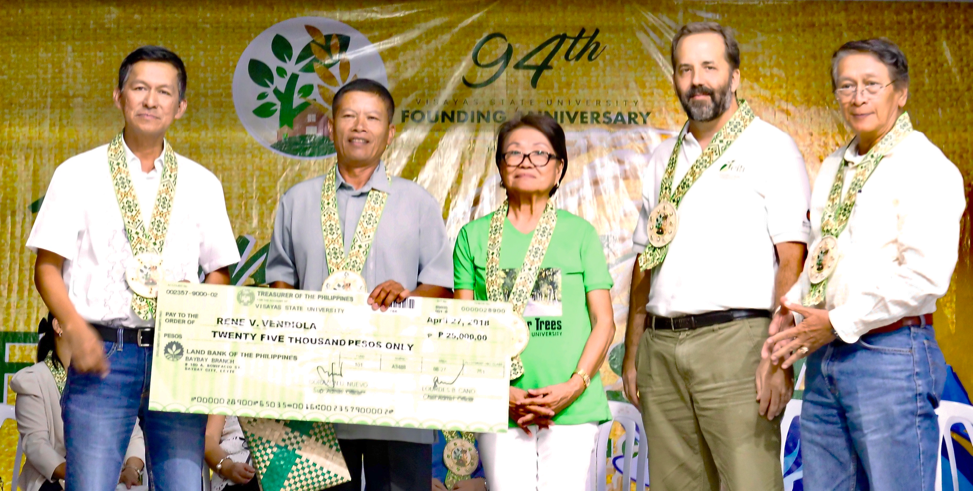 Visayas State University recognized its first 'Rainforest Hero' during the 2018 Farmers and Fisherfolks Day's Ugmad Awards, in line with its 94th founding anniversary, held at the VSU Convention Center on April 27.
Rene "Tatay Ete" Vendiola of Bacong, Negros Oriental was conferred the award for 'practicing, advocating and promoting rainforestation' in the island of Negros.

Vendiola started adapting the rainforestation farming technology by converting his 1.6 hectares coconut farm into a native forest plantation. Majority of the trees he planted were threatened and endangered species. The plantation has created a microclimate that has been attracting a number of endemic animals. Some of these are the Negros Scops Owl, Visayan Bulbul, and the Negros Bleeding Heart Pigeon.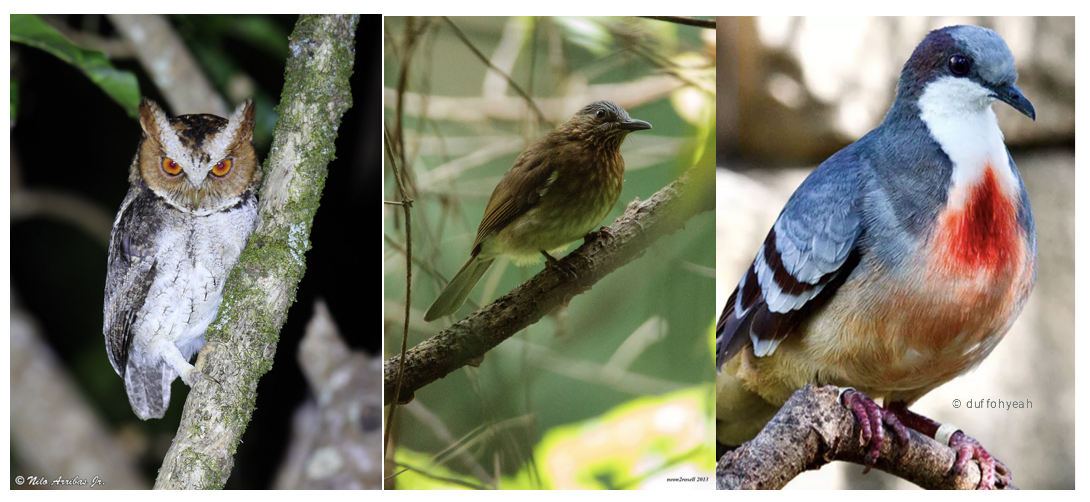 (L-R: Negros Scops Owl; Visayan Bulbul; Negros Bleeding Heart Pigeon)
This success in rainforestation program has drawn various environment enthusiasts, schools, private organizations, and local government units to occasionally visit his farm, the Liptong Woodland.

Fourteen (14) years after his first rainforestation training at VSU, Tatay Ete has now been providing technical assistance to interested groups who want to learn more about the technology.

"Ang rainforestation farming na idea, ako nakuha didto pag-training nako sa VSU in 2004. Didto jud ko nakakat-on unsaon pagpananum ug kahoy na lumad. [Bag-o ko niapil sa training] jutay ra jud ako kaalam kabahin sa pagpanalipud, pagpreserbar ug pagpananom ug kahoy na lumad. Pagbalik nako gikan sa training murag nag-awas-awas ako kahibalo pagkahuman atong ako gitambungan na training sa VSU," said Tatay Ete.

[I learned about rainforestation farming when I attended a training at VSU in 2004. There, I came to know about planting native trees. Before, I only had minimal knowledge on the protection, conservation, and planting of native tree species. After that training in VSU, it felt like I was overflowing with so much knowledge.]

The Yale University, through the Yale School of Forestry & Environmental Studies, has identified Vendiola as a recipient of the 'Environmental Leadership Training Initiative (ELTI) Certificate'. He also received an 'Exemplary Individual Award' from Ramon Abiotiz Foundation, Inc. with a Php 440,000.00 cash prize.

VSU President Dr. Edgardo E. Tulin and former VSU President, now VSU Rainforestation Program Head, Dr. Pacencia Milan personally conferred the Rainforest Hero Award to Vendiola with a cash prize of Php 25,000.00. Dr. Milan is one of the forefounders of the rainforestation program who is also known as the "mother of rainforestation" in the Philippines.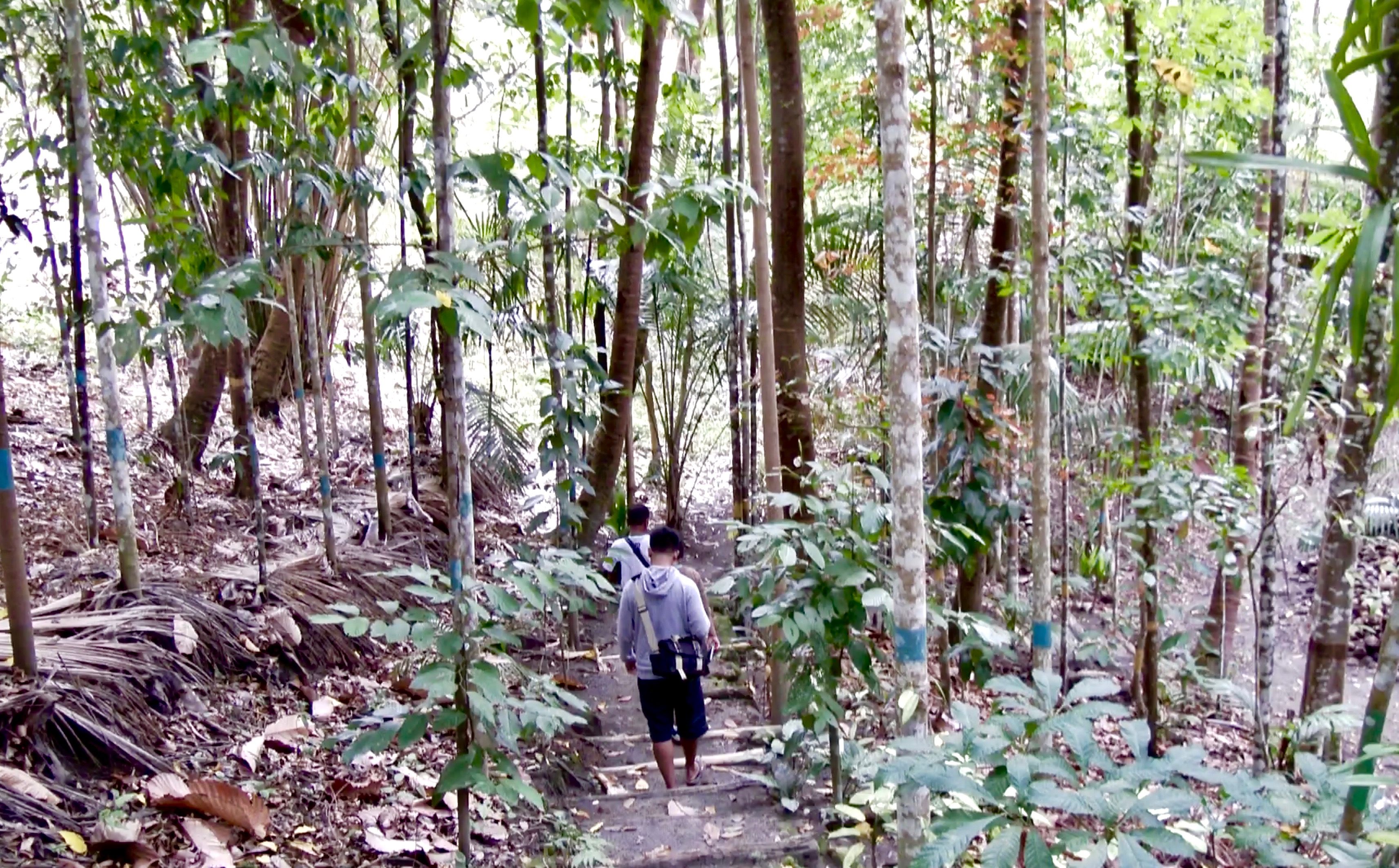 Rainforestation farming is a technology developed by Visayas State College of Agriculture (ViSCA), now VSU, in partnership with the German Agency for Technical Cooperation in the early 1990s.
Rainforestation aims to use native tree species in rehabilitating degraded landscapes and restore key ecosystem services and functions, while providing forest-dependent communities with an alternative source of income.