#PaskoSaVSU starts with fireworks, lights, and music
Details

Written by Aliana Gene Sarmiento

Published: 02 December 2016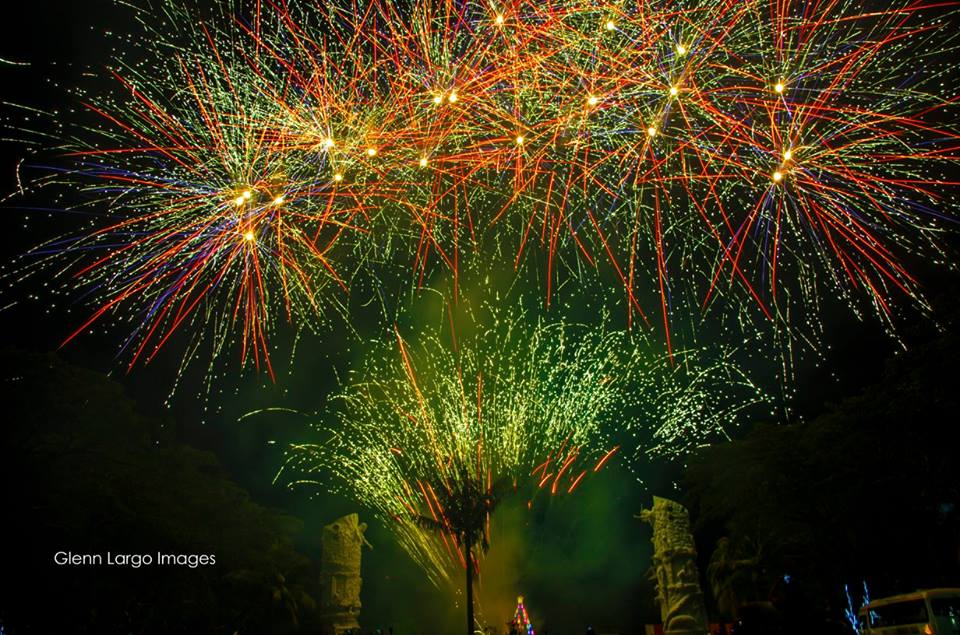 Christmas is in the air at VSU.
The Yuletide season has started at Visayas State University, with the lighting of Christmas symbols, a grand fireworks display and live jams at the VSU mall, December 1, 2016.
A large crowd, including VSU faculty and staff, students and residents of nearby communities, gathered around the entrance of the campus to grace the event. Since 2007, it became a tradition in VSU to have a lighting ceremony on the first of December to mark the start of Christmas celebration around the campus. This activity is among of the most anticipated events in VSU every year.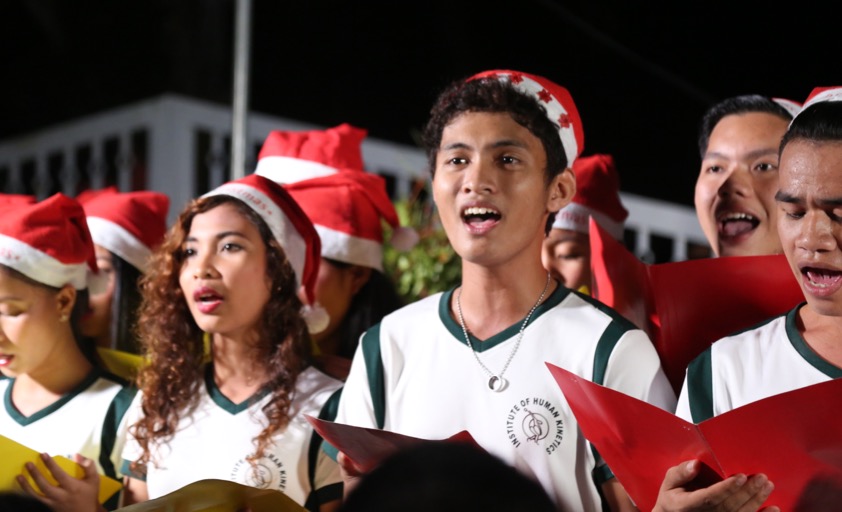 "Let this season be a time of healing, caring and giving," said VSU President Dr. Edgardo E. Tulin in his Christmas message. "Let us all be light to this world. May this light empower and energize us and put into our consciousness the drive to do our best for this institution."
The university president's message sent a reminder of restoring faith, giving hope to communities and taking care of relationships in the Yuletide season. This year, a giant Christmas tree adorned with root crops was lighted at the entrance in the upper campus.
VSU students showcased their talents in dance and song numbers. Hip-hop groups Umobz and Dance Infinite made the crowd giddy with their dance number, while MAPEH Sirens serenaded the audience with Christmas songs. VSU Tolosa students - Lovely Dianne and Lovely Monica Lopez, and Renz Lucas wow the public with their vocals and beatboxing skill.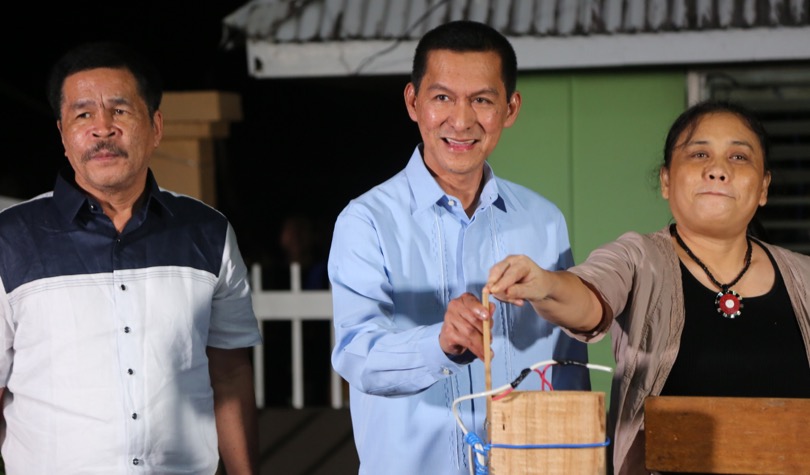 President Tulin and his vice presidents led the countdown to the fireworks display and the lighting of the Christmas symbols.
The programme continued with the Grand Viscantahan Live Jam. The Grand Viscantahan, short for "Visca" (VSU's old name) and "Kantahan" (singing), was a mini-concert which featured three VSU student-singers/musicians who performed popular Christmas songs and Visayan songs.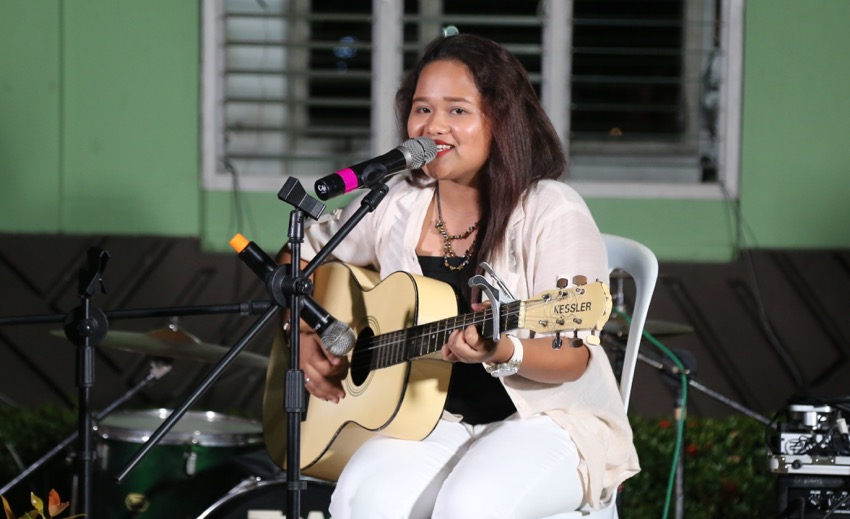 Tau Omega Mu Fraternity and Ladies Circle sponsored a raffle draw, where Noche Buena packages were given to lucky winners. Afterwards, the crowd jammed with the local band Roots Harmony, who played some popular reggae songs.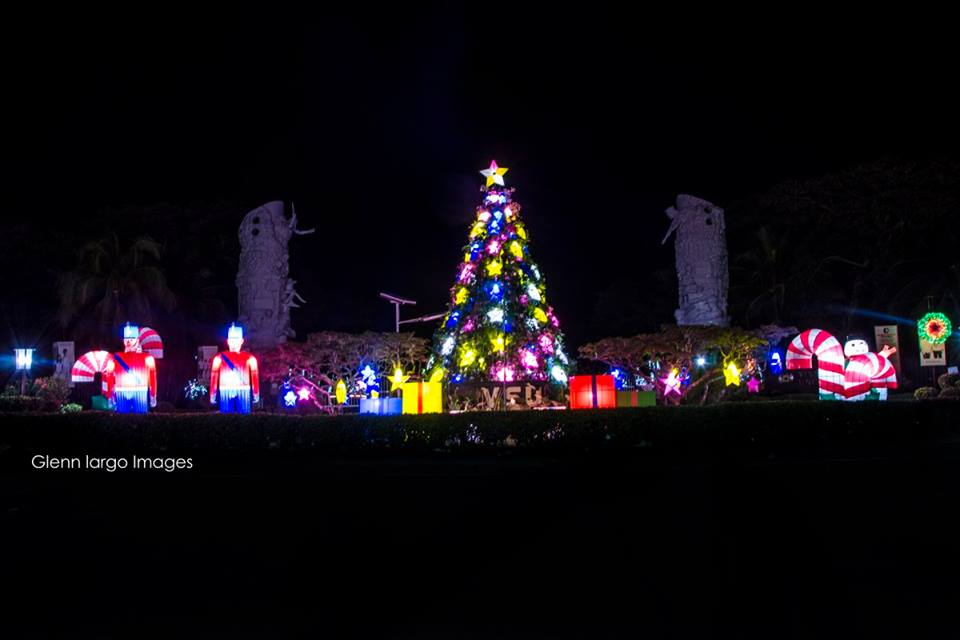 Christmas symbols adorned the openings of the upper and lower campuses and will be lighted every night until January next year.