VSU reaps recognitions in 2018 CSC reg'l awards rites
Details

Written by Mariane Ubay

Published: 28 October 2018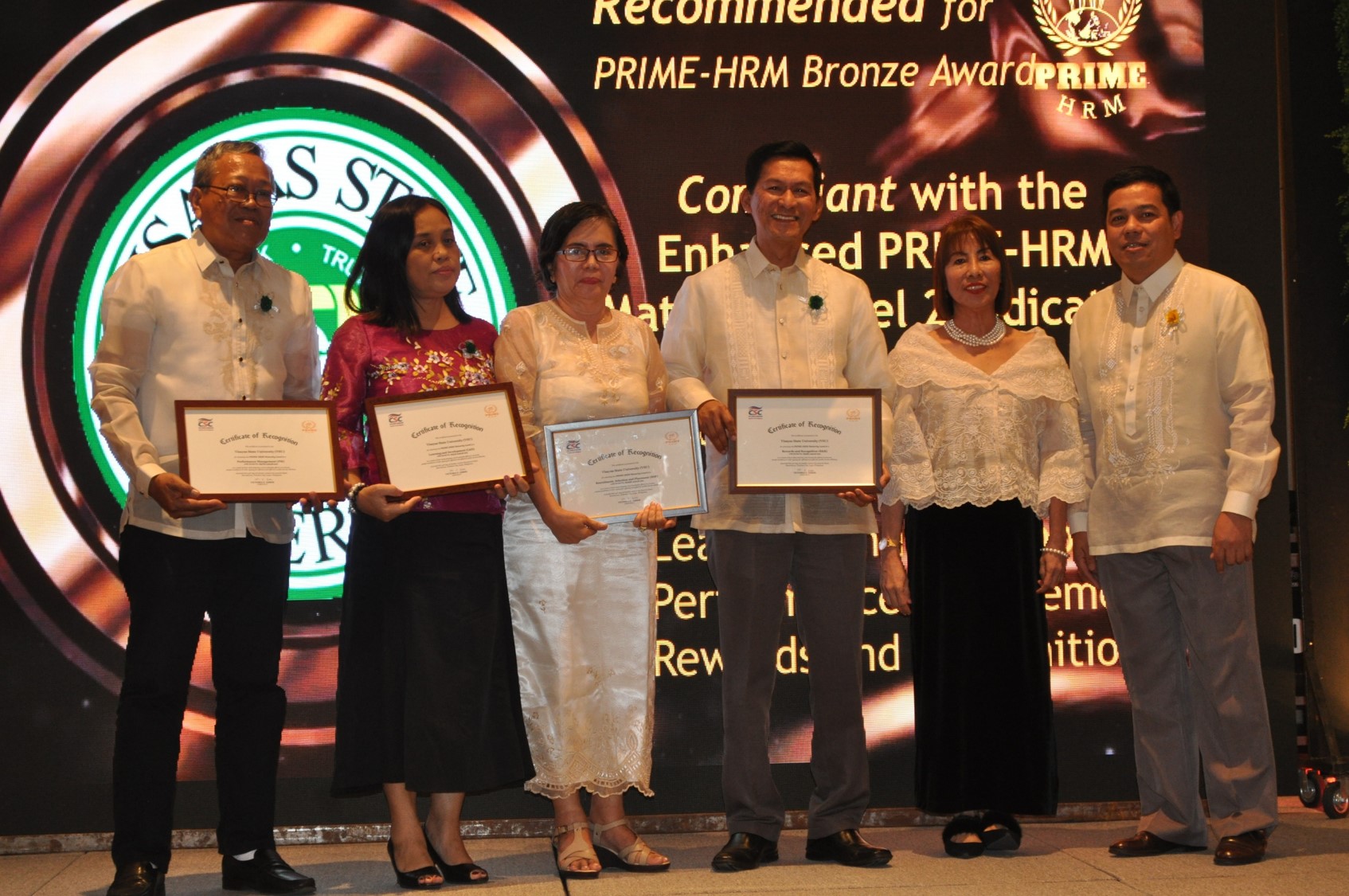 The Civil Service Commission - Region 8 commended VSU, its administrators, and academicians during the annual Regional Awards Rites, dubbed this year as Pasidungog 2018.
VSU was recognized as PRIME-HRM Level II compliant in all four core areas of recruitment, selection and placement, performance management, rewards and recognition, and learning and development.
The award means VSU's human resource management is "process-defined." Level II agencies have established sets of defined and documented Standard Operating Procedures (SOPs), goal-oriented decision making, automated systems, data integration, and is subject for improvement over time in the four core areas. The award also carries certain privileges, such as the authority to take final actions on appointments.
VSU was also hailed as a model agency for the area of learning and development and has the most outstanding rewards and recognition program. President Edgardo E. Tulin also received the award being the head of the office along with Dr. Lourdes O. Cano as the head of the Human Resource Division.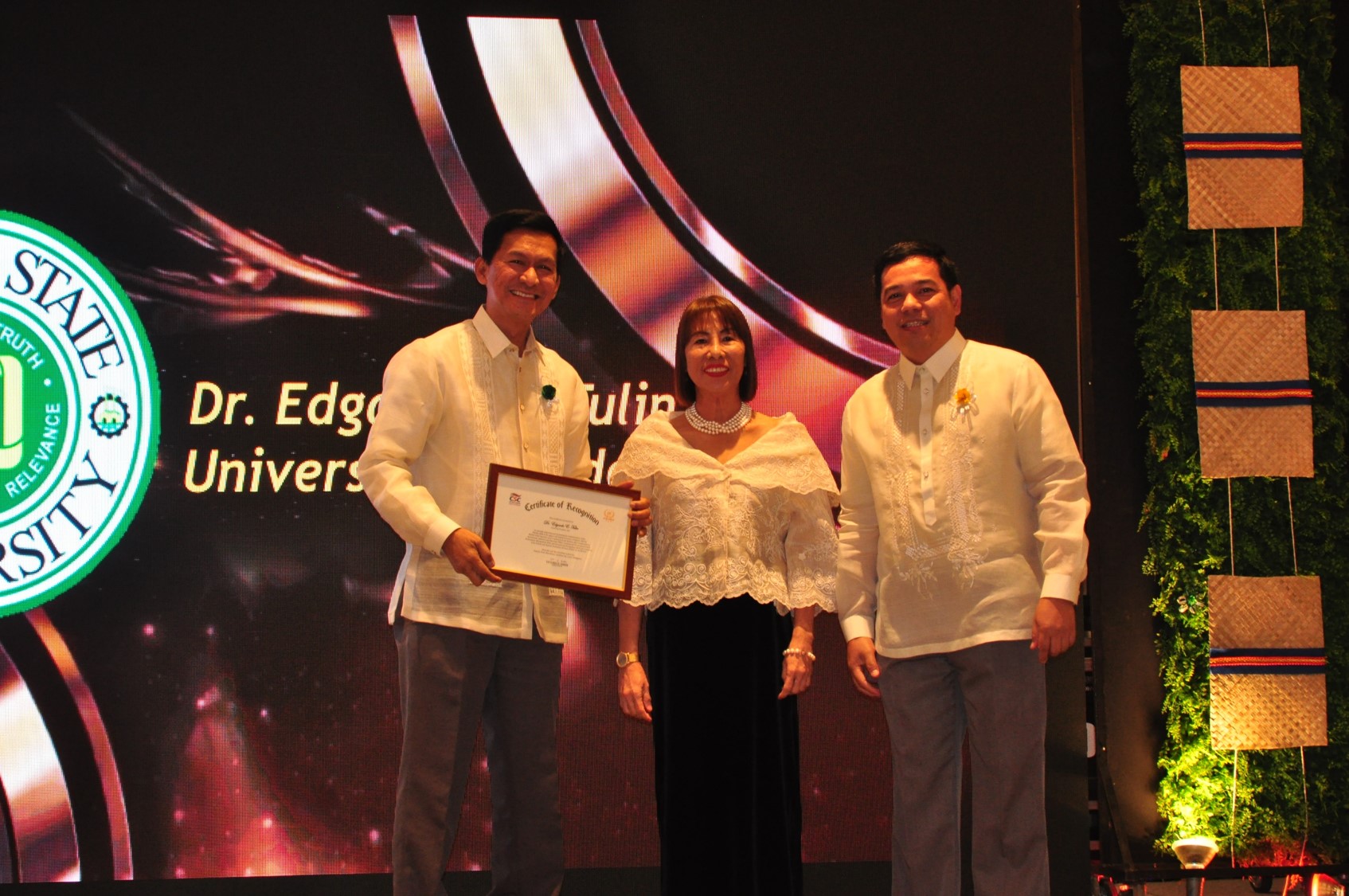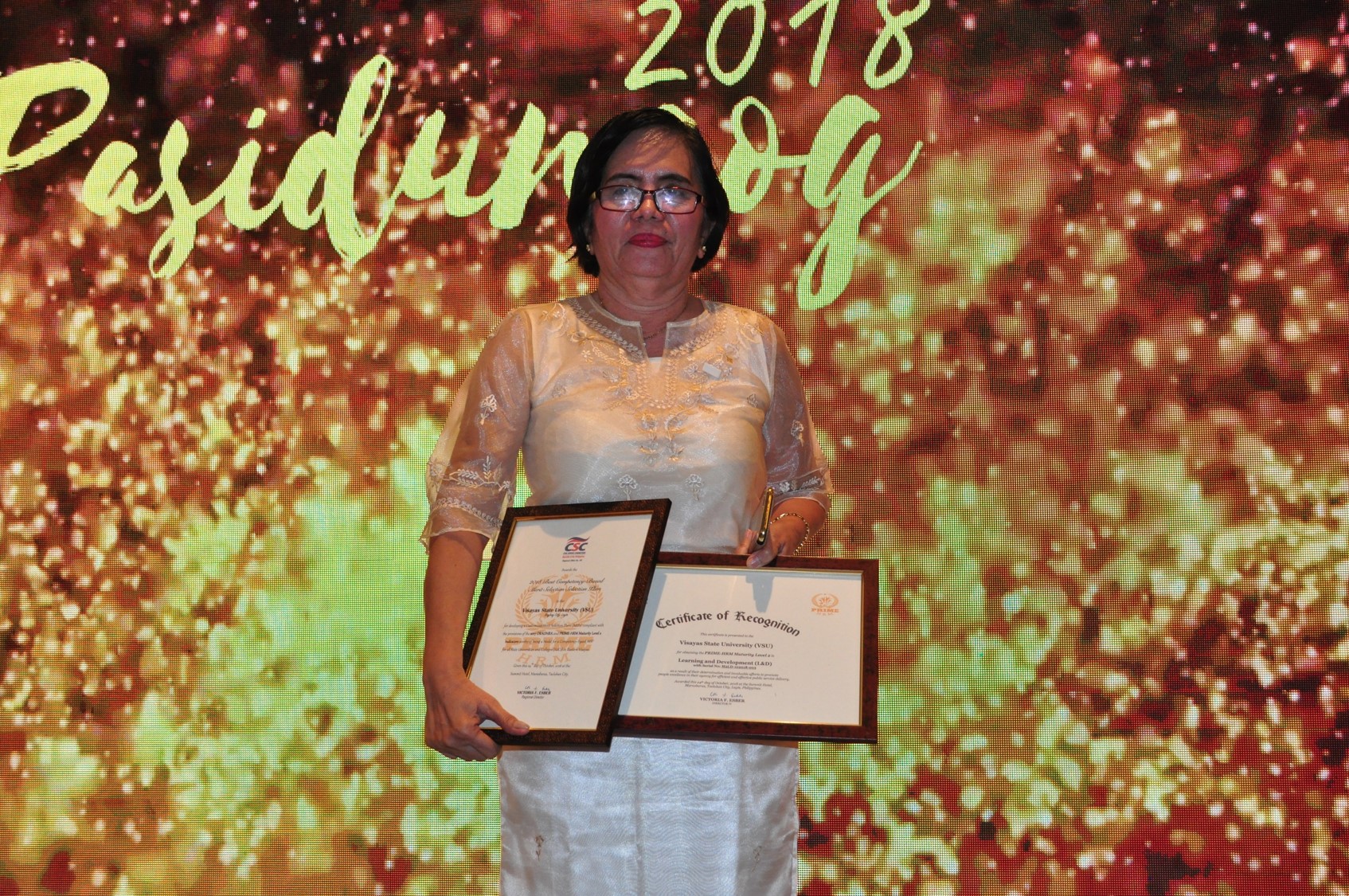 Several VSU administrators and academicians were also given recognition for being exemplary public officials.
Dr. Anabella N. Tulin, Dean of the Graduate School was lauded as the presidential Lingkod Bayan National Semi-Finalist.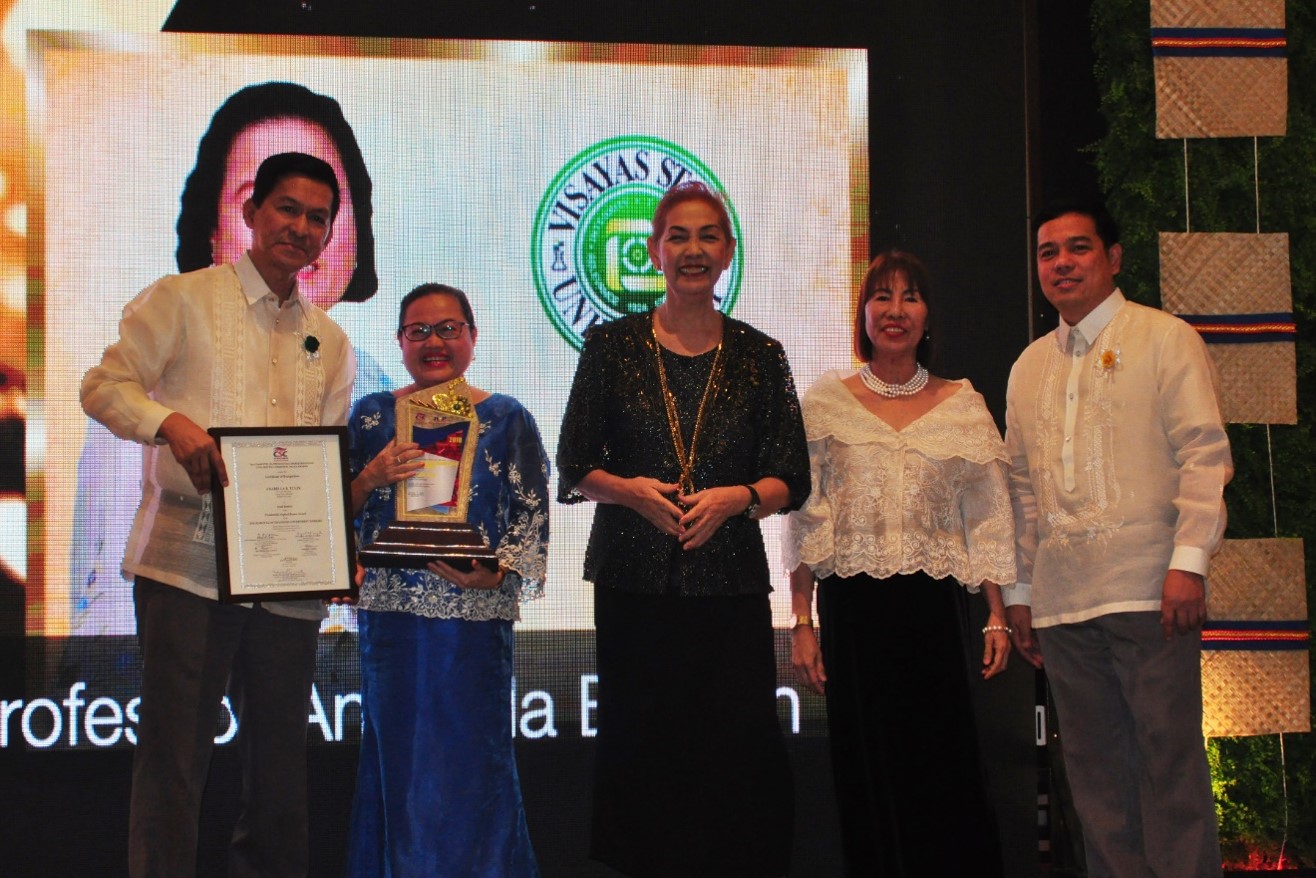 Dr. Ma. Juliet C. Ceniza, Director, National Coconut Research Center received the PAGASA Regional Award for individual Category while the VSU VegMovers composed of Dr. Zenaida C. Gonzaga, Dr. Rosario A. Salas, Dr. Felix M. Salas, Dr. Antonio P. Abamo, Dr. Marilou M. Benitez and Dr. Marcelo A. Quevedo received the PAGASA Regional Awardee for group category.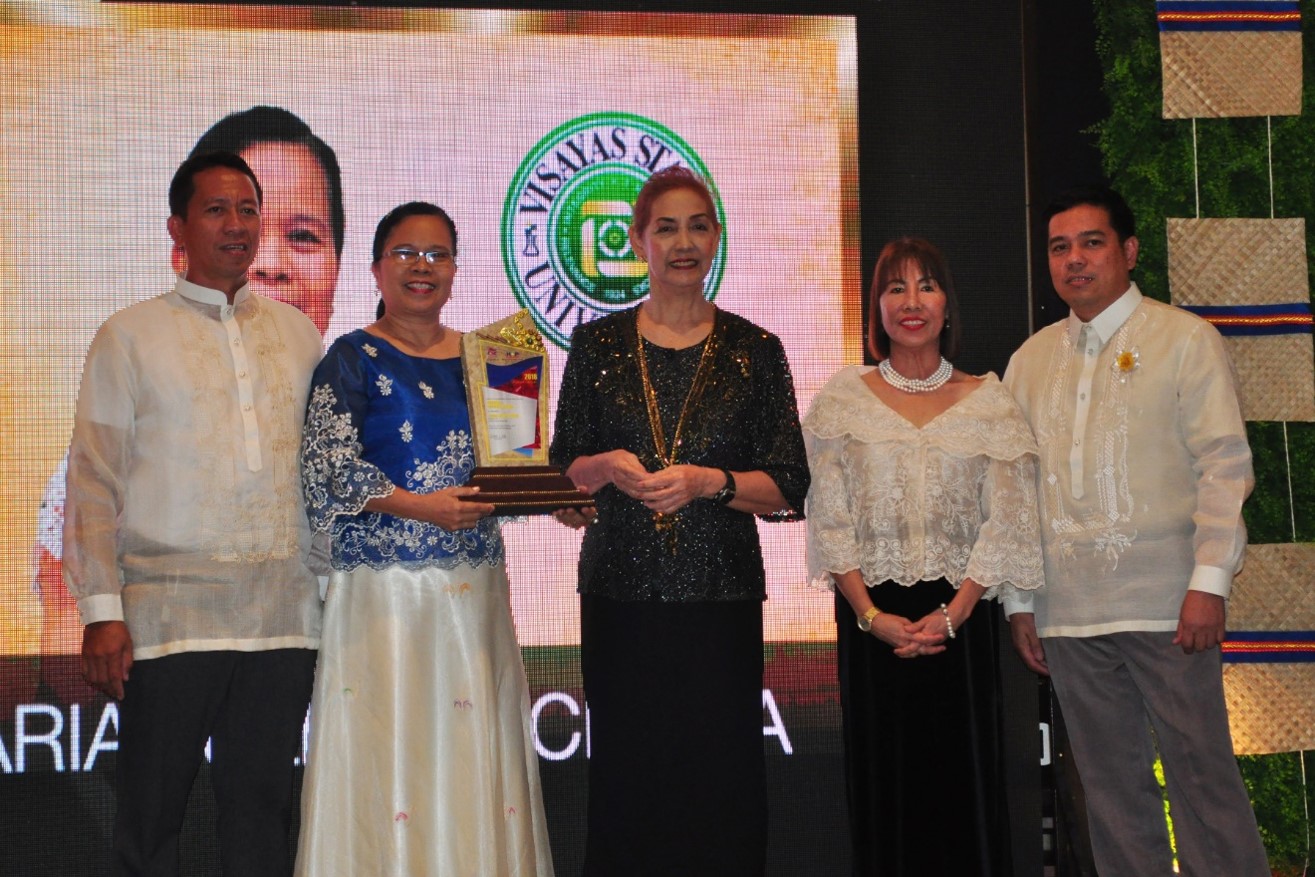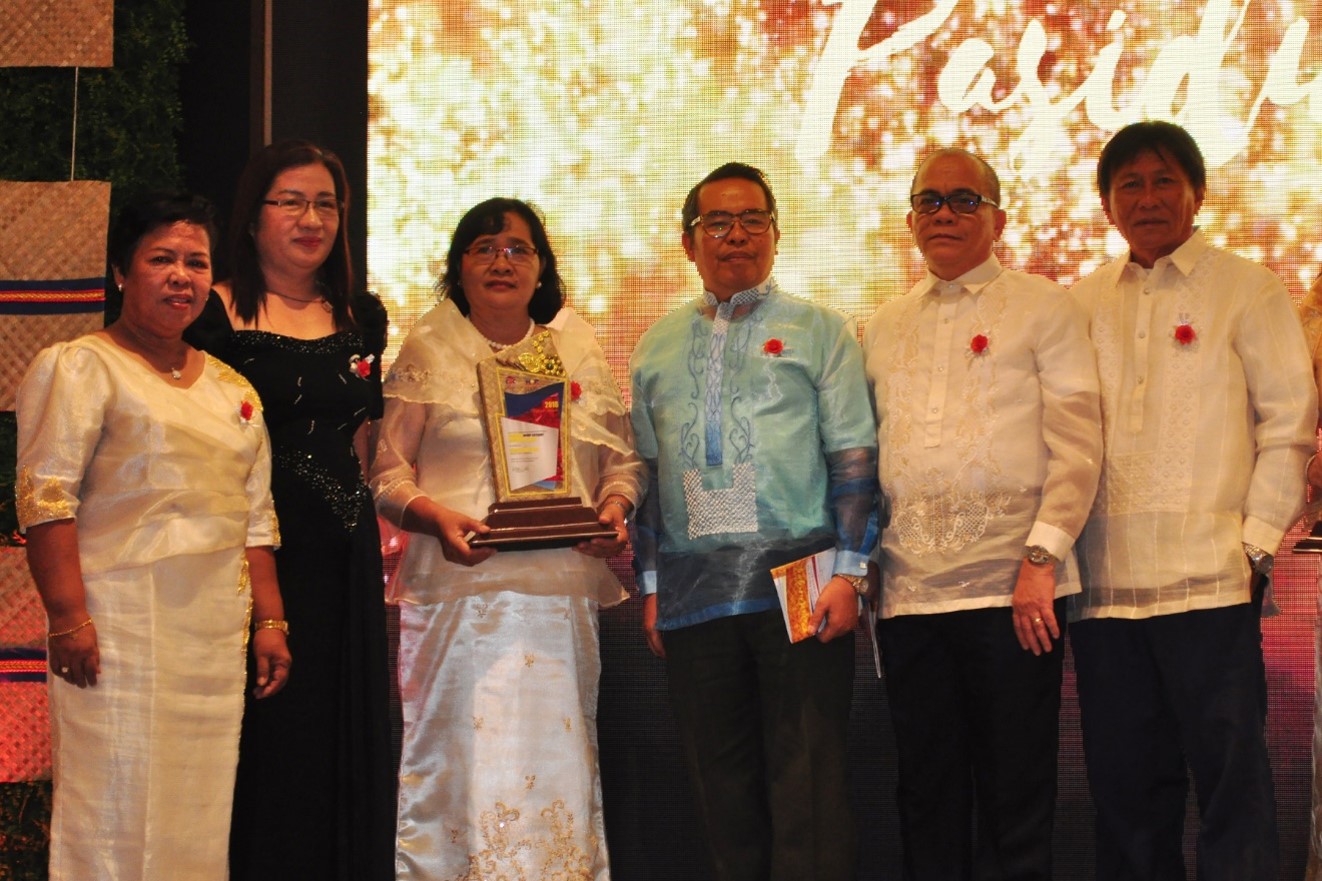 Lastly, the VSU Forest Restoration and Livelihood (FoRestaL) Advocates composed of Dr. Dennis P. Peque, Dr. Rotacio S. Gravoso, Dr. Marlito M. Bande, Dr. Henry Y. Goltiano, Ms. Elvira B. Gorre, Dr. Eduardo O. Mangaoang, Dr. Arturo E. Pasa, and Engr. Jimmy O. Pogosa hailed as the 2018 Presidential Regional and National Lingkod Bayan Awardee, the highest public service award for group category was also accorded.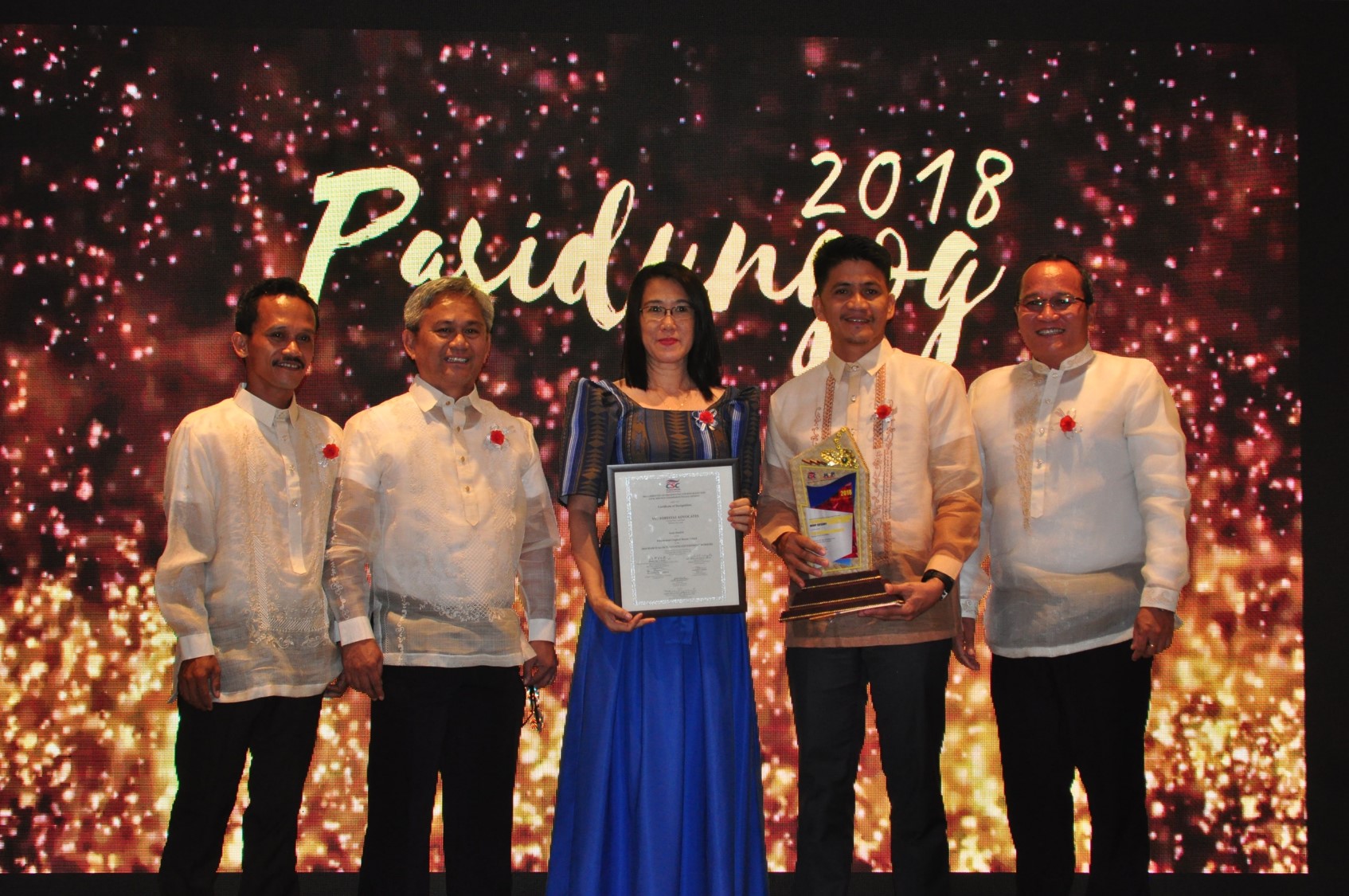 The Honors and Awards Program (HAP) 2018 was held on October 24, 2018 in celebration of the 2018 Eastern Visayas Human Resource Management Practitioners Excellence Summit which ran from October 24-25, 2018 at the Summit Hotels, Tacloban City.